The Entrepreneurial X Factor - 10x Your Business by Creating an Online Cour...
Description
Discover how to turn what you already know into a highly profitable online course.
In today's digital world, you may have noticed that online courses are taking businesses by storm. In fact, online learning has grown to over a $100 BILLION dollar industry and it shows no sign of slowing down.
The entrepreneurs that are taking advantage of this opportunity are seeing the benefits across their business in ways they couldn't imagine. Such as...
Coaches or consultants who leverage an online course to not only establish another revenue stream but also use it as an entry point to gain new highly qualified clients for their premium priced offerings.
Service providers who have unintentionally stunted their growth by cornering themselves in the trading time for money trap and need an online course to regain their time and financial freedom.
Businesses that run live workshops or seminars and turn these in-person events into online courses that now reach an unlimited number of people all across the world with drastically higher profit margins.
Authors who 10x their revenue from a book by packaging their methodology and IP into a highly profitable online course that gives their fans a way to learn more from them on a deeper level.
SAS product owners who understand how critical the onboarding process is for retention and use online courses to educate and train new customers OR build a certification program for other service providers so they expand their reach exponentially.
It's without question, creating an online course not only leverages your business but also gives you back your most valuable resource - your time.
And while it may seem somewhat overwhelming if you don't know where to start, the process is relatively straightforward once you have the right strategy. Which is why I'm excited to invite you to join me for this free live workshop!
During this free live 2-hour event, you'll...
Discover exactly how to structure your online course and what to include to increase the demand and 10x the price. (This comes straight from the most successful course creators that bring in millions of dollars every time they launch.)
Get access to a proven 7-step system that simplifies and expedites the entire course creation process.(So you can start seeing an ROI sooner rather than later.)
Eliminate all fear and overwhelm around the technology involved so you can move forward with confidence. (Plus receive a tech guide of the exact tools we use to create courses that make the process simpler than you would ever imagine.)
Gain a new level of motivation and excitement knowing that you're creating something that will not only transform your business and life but also the lives of your future customers.
Feel the power that comes from having complete clarity on what you need to do every step of the way.
See examples of how businesses across virtually every industry have used online courses to take their business to a whole new level. (The results can almost be hard to believe!)
Join us on October 25th for this action packed 2-hour workshop and take your business to the next level.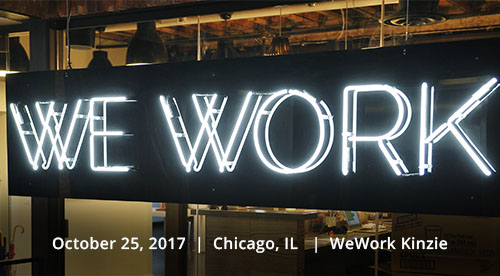 Date and Time
Location
Refund Policy