The Entrepreneurial Learning Initiative Keynote and In-Service

Friday, August 14, 2015 from 9:00 AM to 4:00 PM (EDT)
Event Details
Entrepreneurial Mindset: Advancing Student Success
Gary Schoeniger, Founder of the Entrepreneurial Learning Initiative (ELI) & Co- Author of "Who Owns the Ice House? Eight Life Lessons from an Unlikely Entrepreneur"
Entrepreneurship is more than an academic discipline and reaches far beyond the concept of traditional enterprise creation and small business planning. Entrepreneurship is a mindset; a framework for thinking and acting that can empower anyone to succeed. And, in today's world, entrepreneurship embodies the 21st Century skills that every student needs.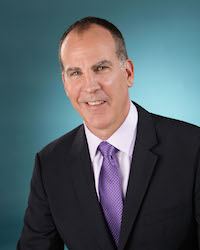 Entrepreneurial Mindset: An Interdisciplinary Approach
Participants will learn how problem-based, experiential and self-directed learning supports entrepreneurial attitudes, behaviors and skills and advances student success in the classroom. Participants will also help facilitate Ice House Entrepreneurship Program Lessons on the Power of Choice, Recognizing Opportunity and Taking Ideas to Action to gain a better understanding of the entrepreneurial mindset as well as hone facilitation skills for the classroom no matter your discipline.
Entrepreneurial Mindset: The Opportunity Discovery Process
To further evolve the entrepreneurial mindset, participants will be introduced to the opportunity discovery canvas and will work in groups to solve problems and experience the discovery process. Participants will conduct mini-pitch presentations upon completion of the discovery canvas.
Entrepreneurial Mindset for Student Success
The Ice House Student Success Program (IHSS) encompasses traditional student success concepts in the context of an entrepreneurial mindset and advances student persistence to goal completion by empowering students with the mindset and perseverance needed to succeed academically and in life. In this session, participants will learn of case studies of how an entrepreneurial mindset has impacted student success at other institutions. In addition, participants will engage in an interactive process on how to best implement an entrepreneurial mindset in curriculum in order to have the largest impact on student success. 
When & Where

Erma Byrd Higher Education Center
300 University Drive
Beaver, West Virginia 25813


Friday, August 14, 2015 from 9:00 AM to 4:00 PM (EDT)
Add to my calendar
Organizer
The Entrepreneurial Learning Initiative (ELI) is a global thought leader dedicated to expanding human potential through entrepreneurial mindset education. ELI serves academic institutions, government agencies, profit, and non-profit organizations around the world to empower their constituents with an entrepreneurial mindset through professional development training, facilitator certification, and curriculum content. ELI is the creators of the Ice House Entrepreneurship Programs which focuses on student success, leadership and workforce development, and small business. To learn more about the organization, visit www.elimindset.com.