The Enneagram - Know Your Number Conference

Friday, October 27, 2017 at 5:00 PM

-

Saturday, October 28, 2017 at 5:30 PM (PDT)
Event Details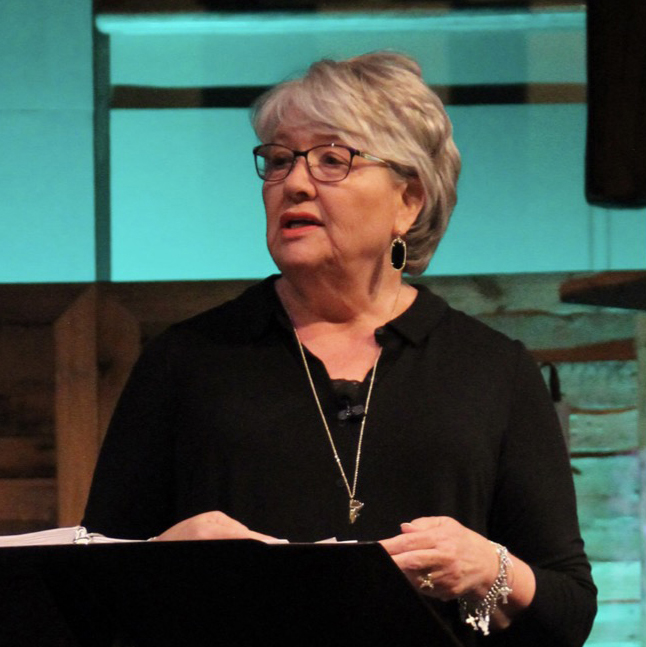 Suzanne Stabile - Speaker, Enneagram Master and Co-Author of the runaway best-selling book and popular podcast The Road Back To You is coming to Portland, OR this October 27 - 29 for an expanded conference on the Enneagram. The event will be hosted by Bridgetown Church 909 11th Avenue, Portland, OR 97205.
The Enneagram, a newly revived yet ancient personality typing system will profoundly deepen your understanding and love for yourself, others and God. During this day and a half conference, you will discover the framework for how you can begin to live into your most authentic self and see the wisdom that each personality type can offer.
Suzanne Stabile is recognized as one the leading experts on the Enneagram and Spirituality and one of the most delightful teachers/ storytellers you will encounter.
The weekend includes two separate events: On Friday evening and all day Saturday (October 27 & 28) Suzanne will explore the Enneagram and help each registrant gain a deeper understanding of their number, how it applies to their life, relationship to others and God. On Sunday afternoon (October 29) a unique extra Workshop will be offered which will explore the Enneagram's relationship to foster care and adoption. Join us for this Friday evening / Saturday workshop that will change the way you see yourself and the world.
PROPOSED SCHEDULE (this schedule is subject to change):
Enneagram Workshop
Friday: October 27, 2017
• Registration begins at 5 PM
• Session 1: 6 - 9:30 PM
Saturday: October 28, 2017
• Session 2: 9:00 AM
• Break: 10:30 AM
• Session 3: 10:45 AM
• Lunch: 12:30 PM
• Session 4: 2 PM
• Break 3:45 PM
• Session 5: 4PM
• End: 5:30 PM
Enneagram and Foster Care and Adoption* (must attend Know Your Number conference to attend this session)
Sunday: October 29, 2017
1 PM –  4PM
The beginning of compassion is understanding.  The goal of this workshop is to offer a greater understanding of how the different Enneagram personalities relate to each other, particularly in the parent/child relationship.   In America, as in other countries, there is an increased need for Foster Care and a rise in adoption.  Suzanne Stabile, adopted at birth and an Enneagram master, is uniquely qualified to talk about how Enneagram wisdom can help adoptive parents, want-to-be parents, and foster parents who generously offer a place in their lives for children who need a home. This workshop will offer an explanation of some of the strengths and weaknesses of parenting styles as described by each of the nine personality types.  Additionally, Suzanne will give a description of the probable success and difficulties experienced by children as determined by each of their nine personality types.  And all of this teaching will take into account and address the added dimension of fostering and adoption. 
When & Where

Bridgetown Church
909 Southwest 11th Avenue
Portland, OR 97205


Friday, October 27, 2017 at 5:00 PM

-

Saturday, October 28, 2017 at 5:30 PM (PDT)
Add to my calendar
Organizer
Chaffee Management Group is dedicated to establish strong public platforms for artists, actors and speakers who convey hope and redemption through their art.