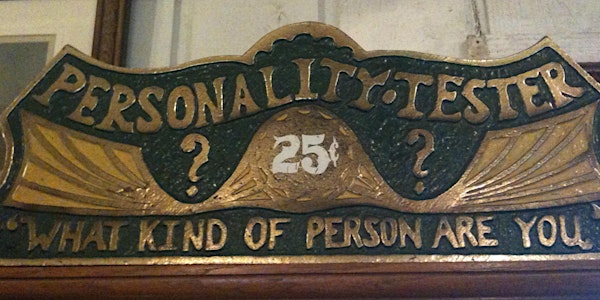 The Enneagram in Literature and Film
The Enneagram's 9 Types in Literature and Film-- the best of monthly panels and small groups
About this event
Now in our 7th year, with options for all time zones...
Discover universal themes accessible and applicable to us all on the human journey.
Get deeper understanding of the types and how you relate to their ways.
Expand your community of friends who talk type, character development, arts and literature.
The Enneagram is a map to universal inner and outer territories. While we often gravitate to certain regions, we visit them all daily throughout our lives. Join this program to find and experience where the map is leading you; all through an exploration of amazing characters and meaningful themes in great film and literature.
Now in its seventh year, this program explores the themes described in the Nine Points of View, along with a novel or film each month. Along with one evening teaching session, these are small group explorations on the Nine Types in depth, using specific literature and film to enhance our understanding of ourselves and others. The book or movie may offer a character who generally exemplifies an Enneagram type's values, or it may explore themes that relate to an Enneagram type's area of attention, motivations and life themes, vice to virtue shifts, or paths to disintegration and development. Because we have all points of view available to us, most participants each month find something relevant, moving and meaningful to examine in their own lives.
Deep learning and change happens over time in a continuous supportive learning community. This is a tried and true community exploration on The Humanities, using the Enneagram as its foundation and direction. The map of the Enneagram and experience with The Arts can deepen our understanding of universal life themes and meaningful existence.
​Join for this and all the other benefits of community membership. Dale Rhodes, M.S., M.A. facilitator.
If you talk type, you'll be at home with us.
Visit EnneagramPortland.com for the series details. (Options for all time zones.)