The Enneagram for Organizers and Activists

Saturday, September 7, 2019 from 10:00 AM to 3:00 PM (CDT)
Event Details
The Enneagram is a psychological-spiritual personality typing tool which serves as a map for transformation and growth. Unlike other personality typing systems, the wisdom of the Enneagram does not put you in a box with a label and leave you there. Instead, it shows you the particular box you've been trapped in (aka. your personality) so that you can get out and discover the freedom of your True Self. The Enneagram is dynamic, and points to each type's unique skills and virtues as well as each type's shadow side and habits that continuously get them into trouble. It is a fast-track to self-awareness, self-compassion, and transformation. Not only is it a tool for greater mental, spiritual, and emotional health, it also leads to greater compassion for others and shines a light on the root of difficulties in our relationships.
As we take on the systems of oppression we face in our world, we need a deep sense of spiritual resilience if we are going to avoid burnout. To "know thyself" is no easy task, yet it is essential to working with others effectively.
Movements need collaboration, compassion, and understanding across difference if they are going to succeed. The Enneagram helps us realize all these goals. 
Join us for a fun and interactive workshop to learn more about The Enneagram, your own personality, and how to work with others respectfully and with love. 
About the Facilitator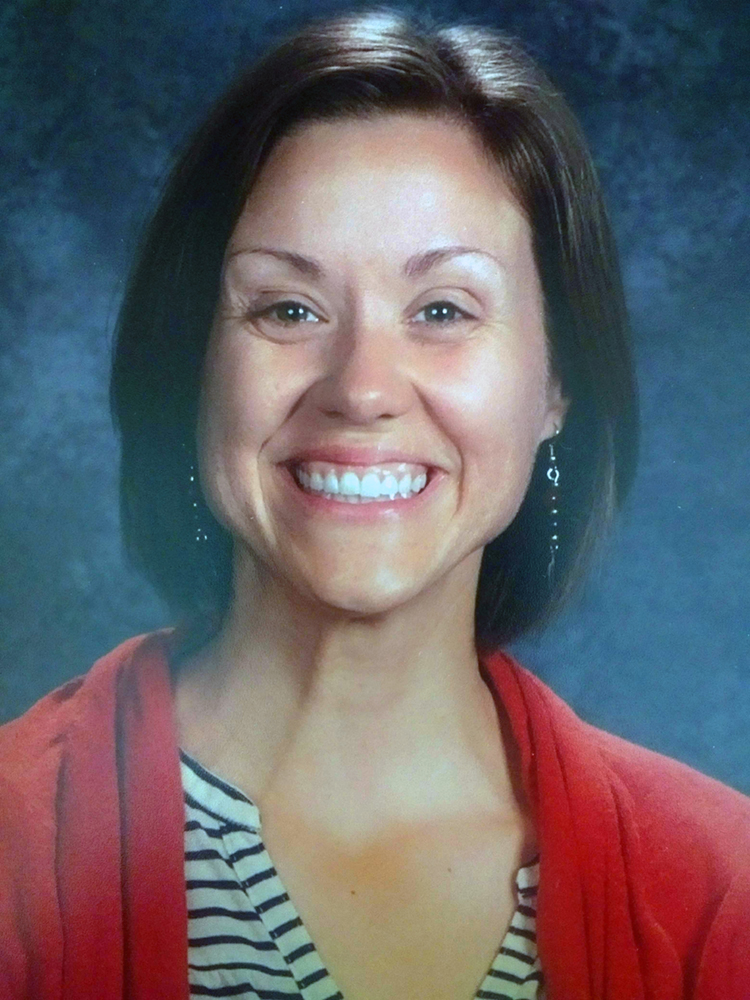 Hi! My name is Chelsea Forbrook and I am a spiritual director, Enneagram educator, blogger, painter, cyclist, nature lover and dog mom. I feel deeply called towards the spirituality of pre-imperial and mystic Christianity, Buddhist teachings and meditation, and use of the Enneagram for liberation and spiritual growth. My vocational calling and passion is to encourage and hold space for the opening of hearts, minds, bodies and souls to healing and wholeness, that we might move toward peace, both personally and collectively.

Cost of the Event
We ask everyone to follow a sliding scale when registering. These are guidelines only, since individual income isn't the sole indicator of wealth or capacity. To become a member of CPI, visit www.cpimn.org/membership
Non-Member Prices
If you make less than $30,000 a year, we ask you to pay $25.
If you make between $30k and $70k a year, we ask you to pay $50.
If you make over $70k a year, we ask you to pay $75.
Member Prices
Members of the Center for Prophetic Imagination receive a 10% discount on all events. 
If you make less than $30,000 a year, we ask you to pay $22.
If you make between $30k and $70k a year, we ask you to pay $45.
If you make over $70k a year, we ask you to pay $67.
Regarding Scholarships
If you cannot afford the cost of the event, please contact us at info@cpimn.org. We are in the process of raising money for a scholarship fund and, if it is within our means, we would be happy to include you. 
Save This Event
When & Where

Simone Weil House
2420 11th Ave South
Minneapolis, MN 55404


Saturday, September 7, 2019 from 10:00 AM to 3:00 PM (CDT)
Add to my calendar
Organizer
The Center for Prophetic Imagination offers education, arts, and activist initiatives to help people turn from the false promises of empire and embrace God's vision for the world.