The Enlightened Entrepreneur Summit, Jan 10-12, 2013, at The Hyatt Regency Hotel, Garden Grove, CA

Thursday, January 10, 2013 at 9:00 AM

-

Saturday, January 12, 2013 at 5:30 PM (PST)
Event Details
      "THE ENLIGHTENED ENTREPRENEUR SUMMIT"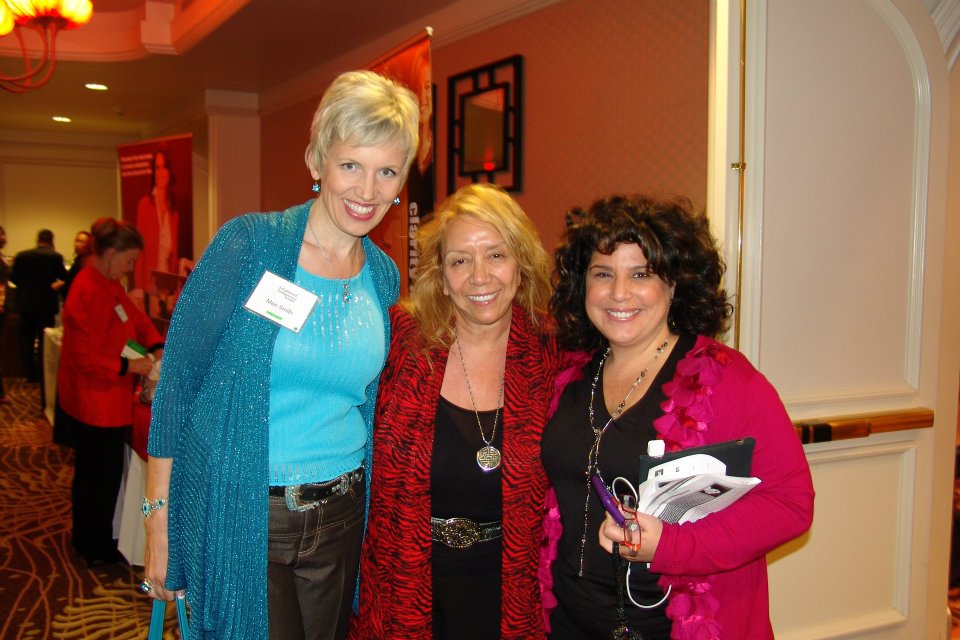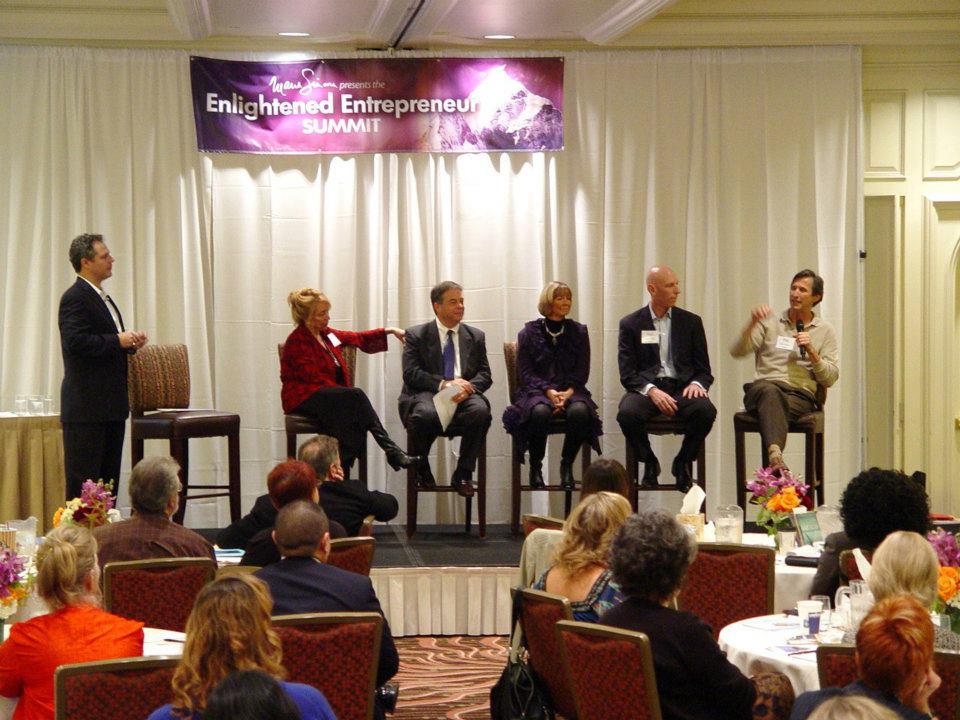 Mastermind with Business Builders, Thought Leaders, Investors....

Would you like to discover how to achieve your goals this year with more ease and flow?
Some of the most profound results in business come from being aligned
with our purpose, creating an engaging relationship with our customers,
connecting to new alliance partners and having access to resources for our growth.
 
Maria Simone has created a dynamic event called the Enlightened Entrepreneur Summit for that very reason to bring a diverse group of conscious entrepreneurs together that strive to do business in this collaborative way and to get into action DURING the Summit!

If you're ready for a dramatic increase in revenue this year, to feel more connected to your peers, and to have way more fun in business then you're in for an amazing experience. They'll share powerful JV how-to's and support you in creating your own alliances during the event. Not to mention conversations on innovative sales, marketing, social media strategies, as well as leadership, planning and creating success breakthroughs.


All you have to do is SHOW UP and immerse yourself in an incredible experience...
this three-day event happens January 10-12, 2013 at the Hyatt Regency Hotel in Garden Grove, CA.

For more information about the summit, view testimonials and get your Ticket:  http://eesevent.com
You'll get to NETWORK with our speakers and panelists, extraordinary people like…
--Simon Mainwaring, Founder, We First, Award-Winning Creative Director, Best-Selling Blogger, International Speaker & Author.
--Marcia Martin,  Transformational Leadership Consultant, Co-Founder 1Degree Media
--Simon Sadleir,  Founder, Self Awareness Institute, Recognized Shaktipat & Kundalini Master, Best-Selling Author & International Speaker
--Michael Poggi, Founder Poggi Wealth Institute & The Millionaires Group, Expert Investor, International Public Speaker & Author

--Keith Aaron, Social Entrepreneur, Entertainment Industry and Investor Relations
--Maria Simone, Founder, Passion To Prosperity International
and Prosperity Business Credit.

It's been a long year-- come for new resources and to renew your spirit!
Register TODAY at Enlightened Entrepreneur Summit
THIS WEEK—General Admission tickets are discounted to $97.
Besides the incredible Networking and Mastermind sessions taking place, you'll discover...
--Sustainability & Innovation Strategies For Today's Market
--How To Make A Difference While Making A Profit
--Connecting to Self and Source as CEO
--Removing Obstacles On A Soul Level
--Business Systems and Structure That Create Wealth
--Becoming An Extraordinary Leader, Building Extraordinary Teams
--The Money Hasn't Left The Planet: How To Fund Any Project
--Creating Joint Venture Alliances for Profit

*There will be MORE on funding, culminating in the fundRAISE™ Investor Pitch Event on Saturday.
Priceless feedback from our Investor panelists.

This will be an extraordinarily UN-common event and we look forward to seeing you there!
Have questions about The Enlightened Entrepreneur Summit, Jan 10-12, 2013, at The Hyatt Regency Hotel, Garden Grove, CA ?
Contact Maria Simone
When & Where

Hyatt Regency - Orange County
11999 Harbor Boulevard
Garden Grove, CA 92840


Thursday, January 10, 2013 at 9:00 AM

-

Saturday, January 12, 2013 at 5:30 PM (PST)
Add to my calendar
Organizer
Maria Simone
Maria Simone & Passion To Prosperity International presents "The Enlightened Entrepreneur Summit." 
 We invite you to participate in a 3 day experience where Enlightened Entrepreneurs will discover how to succeed by forming profitable new collaborations, creating deeper connections with customers, and by having a positive impact on your community.
You will come away with:
* Inside knowledge from people who have created wealth in business
* Best practices and cutting edge branding and marketing strategies
* Business building Social Media strategies
* Facilitated networking and mentoring session
* Eliminate limiting beliefs that no longer serve you
* Re-discover the perfect balance for your life
* Multiple funding strategies for start-ups and growing businesses
* Networking with investors, business experts and thought leaders
The Enlightened Entrepreneur Summit, Jan 10-12, 2013, at The Hyatt Regency Hotel, Garden Grove, CA