The Enhancement Foundation's Diamonds and Pearls - A Women's Empowerment L...
Description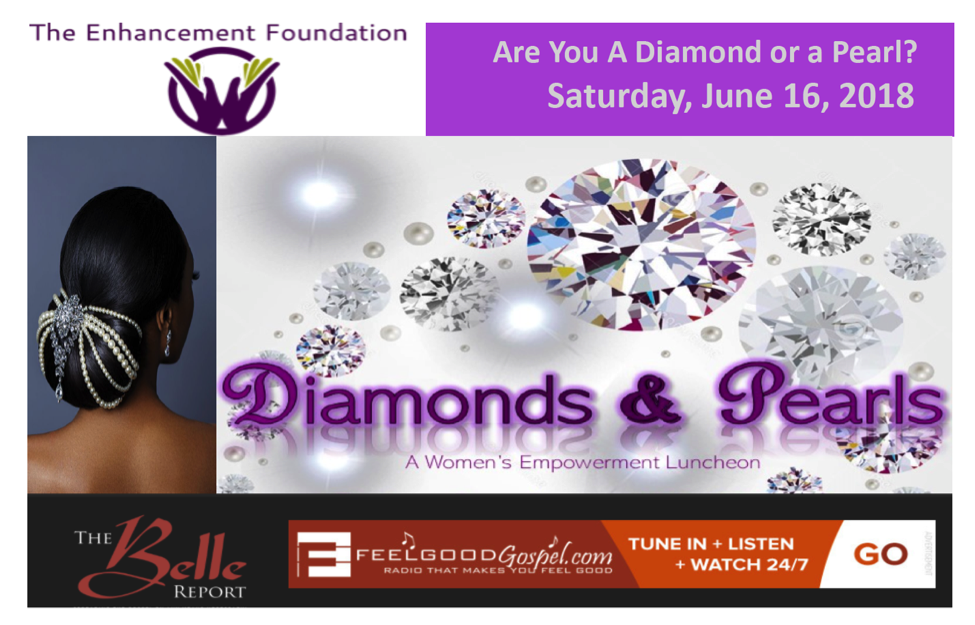 WOMEN ARE YOU LOOKING TO LIVE A FULLFILLED LIFE?
Join us for an Epic and Life Changing Event.
Join Brenda Campbell of the Enhancement Foundation.org ( A Non Profit Organization) and Radio Personality Sheilah Belle of The Belle Report, Feel Good Gospel.com and Cancer Advocate and Survivor.
For Diamonds and Pearls, Bonding and Building Legacies for the Next Generation is necessary!
Theme: "Enhancing the Lives of the Next Generation of Women"
Where: At the Richmond Marriott Short Pump - 4240 Dominion Blvd, Glen Allen, VA 23060.
Time: 8:00 am to 3:30pm
(Doors open up for registration and networking @ 7:30am.)
Continental Breakfast for the 1st 75 people. Special sessions on forgiveness, reconnecting, releasing
A Dedication and Consecration
Luncheon
Submit Your 1 Minute Video About A Woman Who Has Had the Greatest Impact on Your Life and Why?. We are only accepting 15 videos. This should be posted to our facebook page.(https://www.facebook.com/enhancementfoundation/)
Special Theme for Social Awareness
Prizes
Special Guests
Fashion Show for Virtuous Women
Photo Shoot
It is the mission of the Enhancement Foundation, Inc., to enhance the abilities of women to effectively plan for their personal, social, professional growth and development, by training and leading them toward a quality of lifestyle which will contribute to positive legacies for the future of all women.
In an effort to propel this mission, we will be sending out ambassadors to raise social consciousness about our program supports, resources, training and solicit participation of all women so they may mitigate and avoid any crisis or risk they may encounter which may take them off their personal focus, plan and goals.
Therefore, all proceeds from the event will go directly toward assisting the Enhancement Foundation's Empowerment efforts to sponsor, train and provide resources for all women including the victimized, underserved and underprivileged, and veteran women, who have faced various life challenges through the programs that we offer.
To have your name printed in the program booklet all donations must be paid before June 1, 2018, this includes: Sponsors, Patrons, Vendors/Exhibitors, or Advertisements.
Please Note; All Paid Tickets must be purchase on this Event brite website.
Sponsor Letter Request can found on: http://www.enhancementfoundation.org/sponsorship-letter
Sponsors, Exhibitors/Vendors, and Advertisements are paid on: http://www.enhancementfoundation.org/vip-sponsors-exhibitors-ads
Our website can be found on: http://www.enhancementfoundation.org
To see our guest please click on this link: http://www.enhancementfoundation.org/mark-your-calendars
Use this link to order your food. http://www.enhancementfoundation.org/contact
If you are apart of a group, please contact programs@enhancementfoundation.org. Please leave your contact information and we will get back with you.