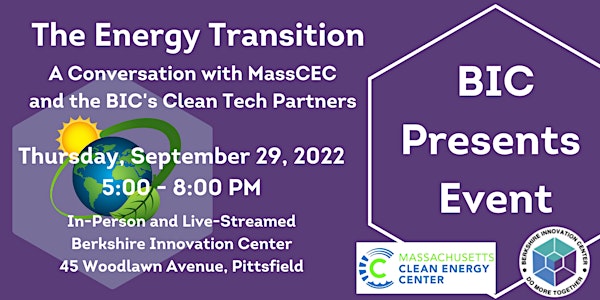 The Energy Transition: MassCEC & BIC Cleantech Partners (Online)
The Berkshire Innovation Center, MassCEC, and BIC's clean tech partners will discuss the energy transition in the Berkshires and beyond.
About this event
Join the Berkshire Innovation Center and the Massachusetts Clean Energy Center to learn about local, regional, and state energy initiatives. We'll discuss funding sources for projects and also hear from the BIC's clean tech partners - SolaBlock, Sustaine, and IdleSmart - on their efforts to bring clean technologies to the Berkshires - and beyond.