Location
Bryant University
Bello Center
1150 Douglas Pike
Smithfield, RI 02917
Description
The Enduring Family Business: Sustaining the Value and the Legacy
Bryant University ~ Wednesday, December 12, 2018 ~ 7:30-9:30 AM
There is no more impactful way to sustain the value and legacy of a company than to position the right family members for leadership and ownership succession. Unfortunately, statistically speaking, only 1/3 of family businesses successfully continue even through a 2nd generation. For a multitude of reasons, sustaining value and continuing the legacy of the family business continues to be a challenge and arguably may get even tougher. In this panel discussion, you will hear from next generation family members about how they successfully grew the value and continued the legacy of their family's business along with their insights and best practices to safeguard the business value, and prepare the next generation for a successful transition.
At The Business Value Forum on December 12th, moderator David Karofsky, will facilitate a conversation addressing how to sustain the value of a family enterprise – for the near and long terms.
Moderator
Mr. David Karofsky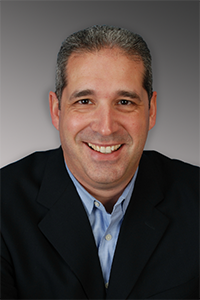 David Karofsky is a Senior Consultant with The Family Business Consulting Group, which has worked with thousands of family businesses over the past two decades, including some of the most successful and influential business families around the world, helping them to build the foundations for value creation and sustainability.
Prior to working with The Family Business Consulting Group, David and his father Paul had their own family business consulting practice.
David's earliest career included work as vice president of marketing for a software start-up where he helped launch the company and raise the funding. Previously he served in various corporate roles for EMC Corporation. His interest in family business consulting was catalyzed at the Cambridge Center for Creative Enterprise where he worked with business leaders to hone their essential leadership skills. He is the recipient of numerous awards, and has been a guest speaker internationally. Among his other contributions to business, he is a continuing mentor to current and former MBA students at Northeastern University's Graduate School of Business. He is the co-author of So You're in the Family Business: A Guide to Sustainability.
Panelists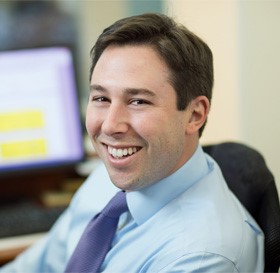 Mr. Jacob Grossman, Co-President, Grossman Companies Jake Grossman and his brother David represent the fifth generation of The Grossman family to work in the business that has evolved from the largest building supply company on the east coast, to a significant presence among New England real estate developers.
The Grossman family has deep New England roots. Family patriarch Louis Grossman immigrated from Podeski, Russia, to Massachusetts in 1890 and started a salvage business that later became Grossman Lumber, for many years the largest distributor of lumber and building materials in the Eastern United States. After selling the operating business in 1969, the family retained and has since redeveloped or sold the real estate. Today, Jake Grossman and his brother David (the family's fifth generation in the business) are Co-Presidents. The family owns a roughly 2.5 million square foot portfolio spanning all major property types and makes private loans to builders, developers and real estate investors through their affiliate, First Boston Capital Partners. Prior to joining the family business, Jake was at BayNorth Capital, a real estate private equity firm in Boston. There, he handled acquisitions and asset management of various real estate asset classes across the country. Earlier in his career, he worked in Cushman & Wakefield's Capital Markets Group. He is a cum laude graduate of Brown University.

Mr. Judd Rottenberg, Principal, Long's Jewelers
As a Principal at Long's Jewelers, Judd Rottenberg is the third generation jeweler. Long's is a family-owned and operated full-service New England Jeweler with multiple stores, rooted in its 1878 founding by Massachusetts native Thomas Long. Over the past 140 years, Long's has become a cornerstone of the region's luxury jewelry and timepiece market.
Judd has been with Long's Jewelers for nearly 20 years. After receiving his degree in Marketing and Retailing from Syracuse University, he continued his education, earning his graduate Gemologist degree from the Gemological Institute of America. Since the science of diamonds and gemology is ever changing, Judd continued his education by receiving a Certified Gemologist degree from the prestigious American Gem Society. He served on the board of directors of the American Gem Society in 2007.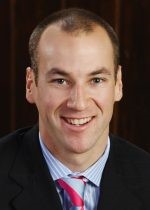 Mr. Andrew Salmon, Director of Network Development, Salmon Health and Retirement
In 2006, Andrew Salmon joined Salmon Health and Retirement, a broad service multi facility senior living and health organization in 2006, coming from an administrator position for a healthcare corporation.
Formerly executive director for the organization's Northbridge campus, his current position links Salmon to the business community. He manages a referral center, skilled nursing admissions and transfers and maintains relationships with discharge planners, case managers and other health organizations. Andrew has been trustee and board member of Milford Regional Medical Center and on the boards of Whitin Community Center and Mass. Assisted Living Federation of America. He is an original member of UniBank and Greater Worcester Community Foundation and chairs the development committee of Blackstone Valley Education Foundation. Andrew is one of three of the organization's third generation serving in key leadership roles, all of whom came to SALMON only after starting their professional careers elsewhere. He is a graduate of Wheaton College.
_________________
The Business Value Forum, Inc. is a non-profit, non-member organization offering unique information, learning and connection opportunities to New England business owners, leaders and advisors.
________________
Thank-you to our sponsors for their support of the New England Business Communities