Description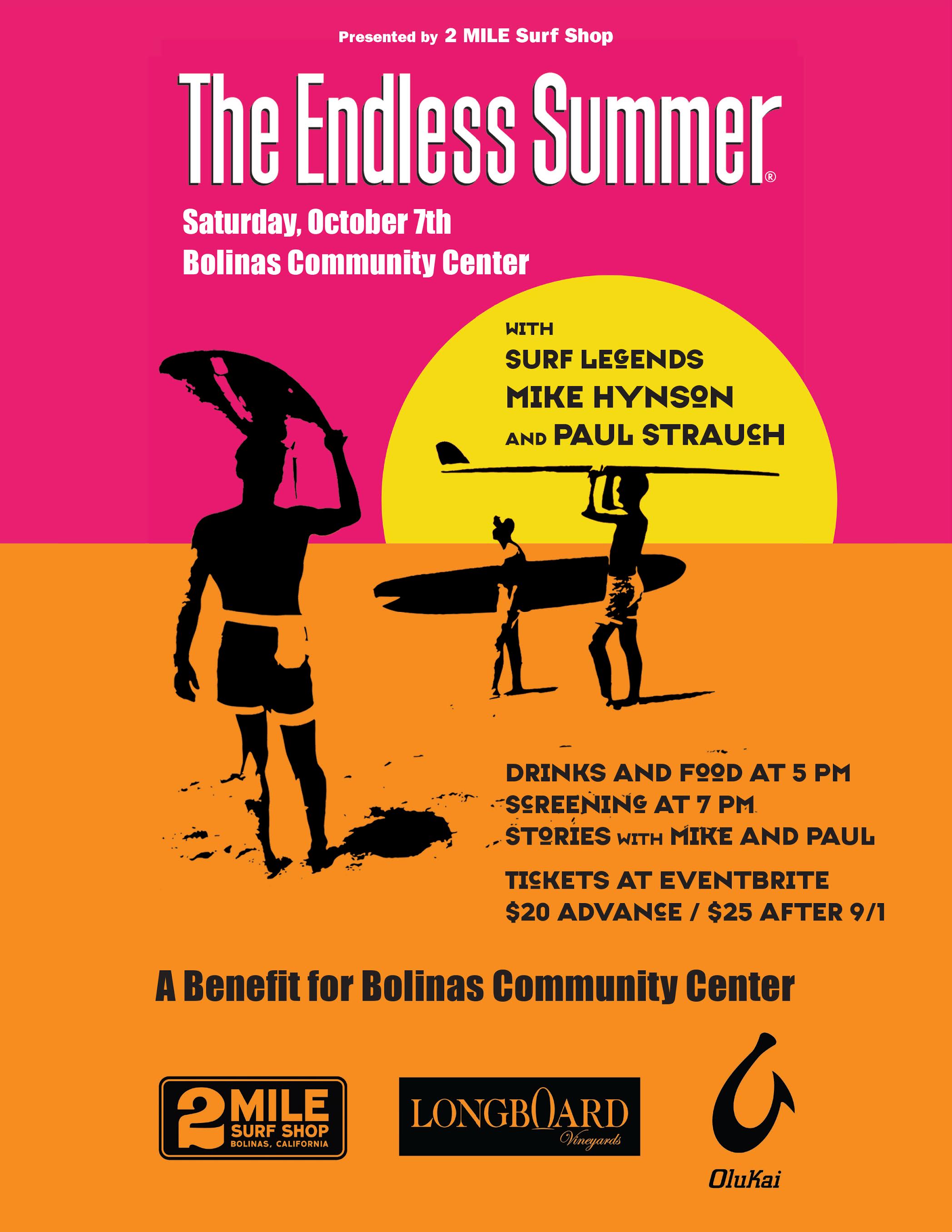 Screen Endless Summer with two legendary surfing pioneers.
Paul Strauch and Mike Hynson.
* Talk story with iconic hot shot surfer and film co-star Mike Hynson

* Aloha style with the creator of the "cheater five" Paul Strauch
* Beer on tap by Lagunitas
* Wine on pour by Longboard Vineyards
* Hawaiian ice on shave by Olukai
* A slice of pizza or a whole pie by Barbary Coast Pizza & Catering

* Music by David Polo
* Food, drinks, and music starting at 5 p.m.
* Endless Summer screening at 7 p.m.
Limited seating so buy your tickets early.
*** Pizza and alcoholic beverages not included in ticket price.
Great raffle prizes from Longboard Vineyards and 2 Mile Surf Shop have been added to the event. You don't want to miss out on any part of this day.