Description
We welcome local practitioner, Dr. Silvia Panitch as she gives us a closer look at the Bredesen Protocol as we continue our focus on the brain.
Meet Dr. Silvia Panitch, MD
Dr. Panitch incorporates both western and eastern modalities in the treatment of her patients, and believes that many diseases are lifestyle related and can be prevented and reversed. Silvia is frequently sought for speaking engagements by medical organizations and local communities. Topics have included brain health, dementia, female health, menopause, osteoporosis, preventive medicine, emotional issues, heart disease, diabetes and others. She is fluent in Spanish and English. She is Associate Medical Director and a member of the board of Ravenswood Physician Associates, an independent physician association. Her interests include healthy cooking, weight training, and spending time with her family (including her dog!) and friends. Dr. Panitch is a USCIS Certified Civil Surgeon for patients requiring medical examinations for US admittance.
Qualifications:
Medical Doctor degree: University of Buenos Aires, Argentina

Residency: Mount Sinai Hospital, Chicago

Board certification: Internal Medicine

Certified Acupuncturist, National University of Health Sciences, 2002

Clinical Homoeopathy, Center for Education and Development, 2011

Functional Medicine, Board Eligible

Certified Bredesen Protocol, 2017

Advanced Genetic Analysis, 2018


The End of Alzheimer's: A Presentation on the Bredesen Protocol with Dr. Silvia Panitch, MD.
Alzheimer's is a terrifying disease and unfortunately is on the rise. Up to now all treatments have failed miserably, have costed millions of dollars, while patients continue to deteriorate.
Last month you may have heard Dr. Tom O'Bryan talking about B4 Blood Brain Barrier and how is deteriorating due to inflammation, how to test for it, and what to do about it.
In our seminar you will learn about the Bredesen protocol and review this approach to be able to reverse and prevent many dementia cases. We'll discuss the different potential mechanisms that can be the root causes of dementia. We will talk about the five types, the importance of testing our patients for the ApoE4 gene and what to do so they can get better. We will discuss which are the most important tests needed and how to approach each afterwards. I will also briefly cover the importance of the environmental toxins (like mold, toxic metals and non-metal toxins) as being contributors to all neurodegenerative diseases.
Agenda
6:30-7:00 Introductions, Food, & Networking
7:00-8:00 Dr. Silvia Panitch, Q&A
8:00-8:30 Networking
PARKING:
There is parking across the street for $4
Why Attend a Meetup?
One of the biggest frustrations we hear from practitioners who practice the type of medicine that you do, is that you feel isolated from the rest of their medical community who don't "get" the true value of what you offer. The purpose of the Functional Forum local meetup groups is to help you to develop a community of practitioners in your area who "get it", to build your referral network, add value to your practice, your community, and the movement at large.

Anyone can tune into our Functional Forum event via livestream. What really excites us is when our events create dialogue between practitioners that are sharing best practices, asking tough questions, and helping each other to create the greatest impact with their patients and communities. It gives you the opportunity to not only network but also, keep your finger on the pulse of what's happening in your own healthcare community.
---
Meetup Sponsors
Thanks to Pure/Douglas Labs for sponsorsing this month's food at the meetup. Contact Cathleen Chevigny [cchevigny@atrium-innovations.com ] for more information!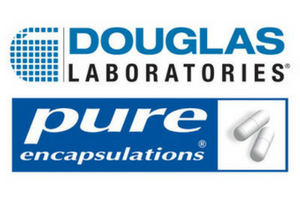 And big thanks to our new sponsor Scout & Cellar.
ScoutandCellar.com/erikaguest for more information!