Description
SOLD OUT! On November 29th the women of Boston will join @ Metro Meeting Centers Boston f
or a day of celebration & empowerment for women through leadership, experience, mentorship, guidance and innovation. Hear from our all female powerhouse speakers how to best harness your power & influence to make a stronger impact in 2018! The day will be bursting with opportunities to network and to expand your vision and growth both personally and professionally!
Keynote Speaker: Carol Fulp, President and CEO of The Partnership, Inc.
Check out the speaker lineup on our website!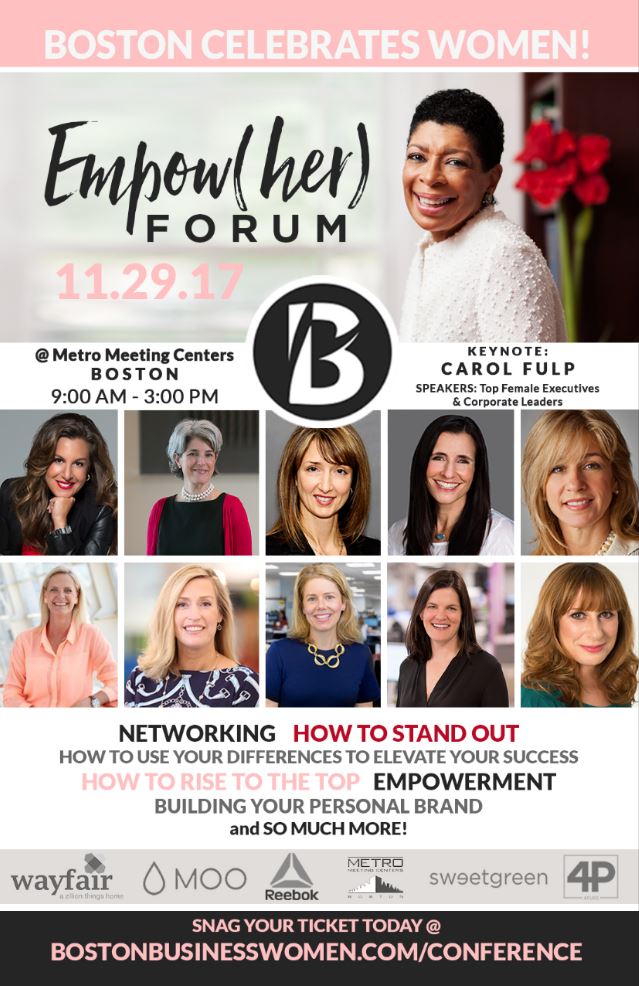 Experience the empowerment of the Boston Business Women's Empow(HER) Forum before it even begins: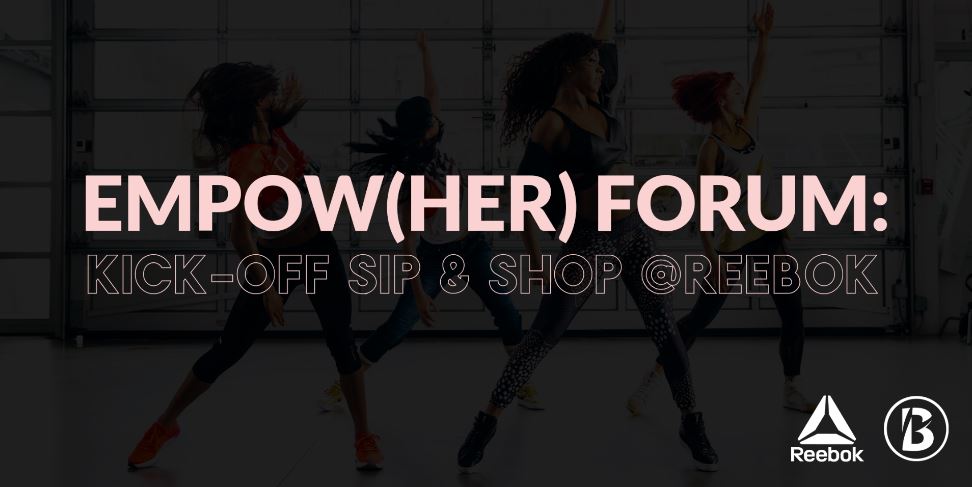 On November 28th we invite you to join the tribe for our Kick Off Sip & Shop @ Reebok. The evening will be filled with Mixing, Mustic, Mingling, Hosted Bites & Drinks, Shopping and getting to know the other women in our Boston Business Women's Network. 30% off for all attendees!
Spend a few hours with your fellow Boston Business Women and prepare yourself to be filled with insight and enthusiasm the next day at the Empow(HER) Forum. Come raise a glass, shop and celebrate that the notion of women supporting women is no longer a novelty!
Hosted by: Reebok
Music by: DJ iheartRadio
Haven't purchased your tickets to the 11.29 Women's Forum yet? Visit our website (here) and snag yours before we sell out!
_______________________________________________________________
A big thank you to our generous sponsors!

____________________
Please note, all tickets are final sale and non-refundable.