Description
We are back again for the 3rd annual Empowerment Social in New York City!
The Empowerment Social is a networking experience where personal and professional development take center stage. Connect with enterprising professionals in your area and hear from selected industry experts on how to realize your goals.
Visit the pop-up vendor market and shop small business, or simply enjoy the music, the cocktails, and the brunch fare as you survey the scene. Learn more about what's happening in your city in an environment that fosters collaboration.
Whether you're here to party or to plan your next power move, we've got you covered.
The Empowerment Social
A day party – elevated.
This is not the event to come late to.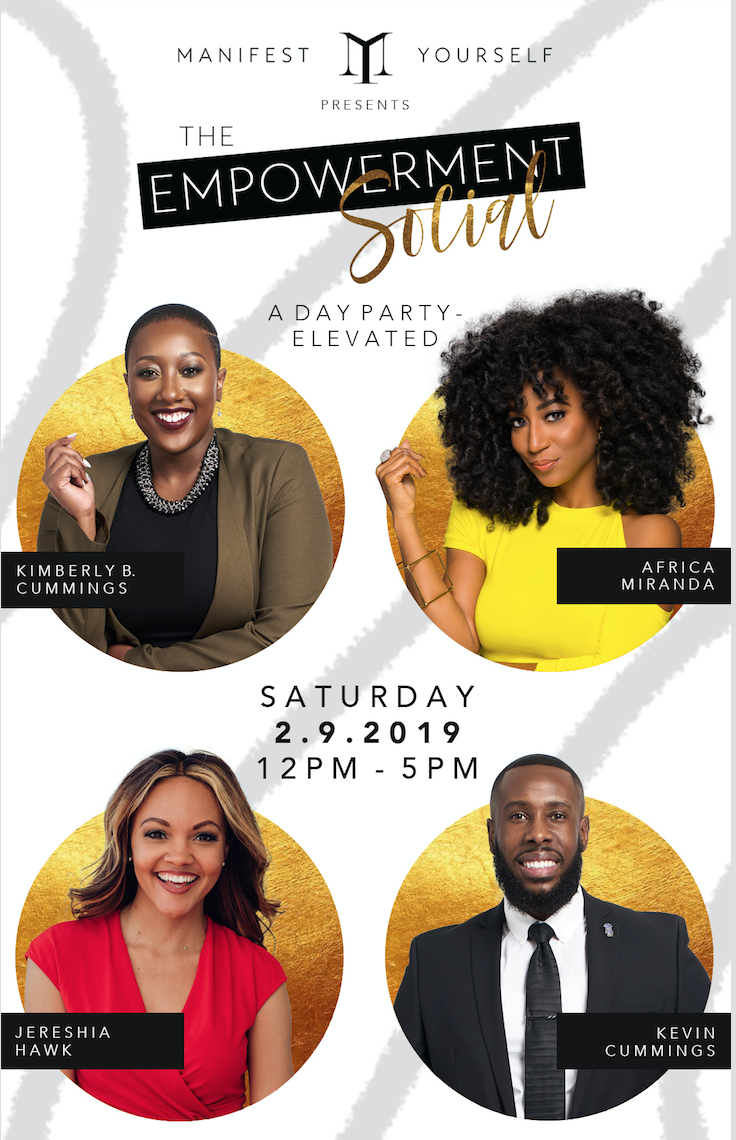 ---
EVENT SCHEDULE:
12:00pm: Doors open and brunch buffet begins
1:00pm: Opening Remarks and our host Kevin Cummings
1:10pm: The Empowerment Talk with Jereshia Hawk, From Climbing the Corporate Ladder to Launching a 6-Figure Business
2:00pm: The Empowerment Interview with Africa Miranda, An Interview on Self-Care with EDEN BodyWorks
3:00pm: The Empowerment Talk with Kimberly B. Cummings, How to Get the Salary You Deserve (NOT the one they offer you)
4:00pm: The Empowerment Panel + Q& A with all speakers
4:20pm: Closing remarks
*All guests will be able to sign up for complimentary headshots at the event from Dream Pictures New York*
This event is sponsored by National Sales Network of NY/NJ, Intersection, and EDEN BodyWorks
---
Your ticket includes access to the event, a brunch buffet, and open bar.
Tickets are non-refundable.