The EmPower Hour With Cristy Clavijo-Kish

Monday, September 10, 2012 from 2:30 PM to 3:20 PM (EDT)
Event Details
How Do We Serve as Leaders and Mentor Our Young Girls?
What Do We Need to Give Our Young Girls to Help Them Get On The Path To Success?
Join Us on
Monday, September 10th at 2:30 pm EST*
For a discussion on
Leading The Next Generation of Latinas
with Founder & Publisher, LosTweens & Teens
Cristy Clavijo-Kish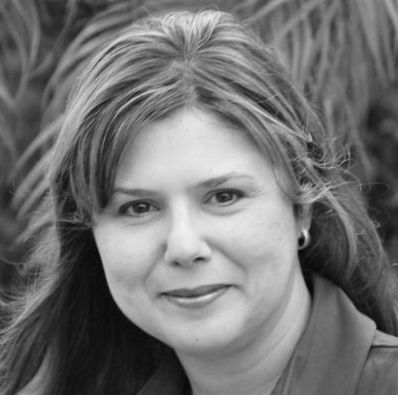 Don't miss this powerful conversation where Cristy will cover:
Why We Should Be Mentoring Girls at a Younger Age

How To Empower Our Girls With the Right Tools

How To Manage The Influences Our Girls Encounter
This is a complimentary conference call.
Register* early, as space is limited.
*Dial-in instructions will be sent to registered participants.
About Cristy

Cristy currently services as the CEO & Partner, Hispanicize digital; Co-Founder & Partner, Latina Mom Bloggers; and is the Founder & Publisher, LosTweens & Teens.
Cristy guides Hispanicize digital's expanding management team as it introduces new services and opportunities for social media marketers and bloggers, while enhancing the editorial content for Hispanicize.com. She works closely as a principal of Latina Mom Bloggers- helping connect brands with social media influencers nationally and supporting multicultural bloggers as they develop their online voices.
In fall 2011 Cristy founded, officially launched and continues publishing Los Tweens & Teens http://www.LosTweens.com and My.LosTweens.com - a bilingual blog and community resource site engaging multicultural parents and kids alike from ages 7-12. In 2012 the site will expand its content focus to include teen-related pages for videos, book reviews, parenting resources, tips, and more.
Until this June, Clavijo-Kish led PR Newswire's Multicultural Markets division as senior vice president, a role she was appointed to following the 2008 PR Newswire acquisition of Hispanic PR Wire, LatinClips and Hispanic Digital Network- all companies that she co-founded and spearheaded. A marketing, media and communications practitioner with 15+ years experience, she helped found the Hispanic marketing practice at Porter Novelli and managed Latin America-focused and general market programs at two Miami-based agencies.  Currently she serves on the PRSA Miami Board and was a panelist at the 2011 PRSA International Conference in Orlando, Florida. Clavijo-Kish is an active Girl Scout Troop leader and volunteers with other community organizations.
About The Program

In these 50-minute sessions, participants will have an opportunity to engage with thought leaders, industry experts and successful individuals who will share their insight, practical advice and tips to educate, encourage and empower you!  Our speakers include Corporate Executives, Entrepreneurs, Executive Coaches, Professors, Authors and Others!
The virtual, yet intimate, sessions will focus on many of the prominent topics affecting Latinas in their the personal lives, careers and businesses.  Topics will range from career management, to finances and health, and much more.
Organizer
Proud To Be Latina
Encouraging Latinas To Rise To Their Full Potential!
Created to help Latinas banish self-doubt and break self-imposed barriers, Proud to Be Latina is a personal and professional development network that educates, empowers and encourages Latinas to rise to their full potential.
From providing a forum where Latinas can connect, to offering strategies for personal and professional advancement, Proud To Be Latina offers knowledge-based programs to help Latinas reach the highest levels of success and make an impact in their organizations and communities.
Join The Movement
www.proudtobelatina.com

Founded by Yesi Morillo-Gual
Mom Extraordinaire, Corporate Executive & Doctorate Student