The Employment Forum... online!
About this event
Employment Forum: Public Policy Update
Join us for a Public Policy Update with Julia Barol of PA APSE to learn more regarding a bill to eliminate subminimum wage for people with disabilities, was signed into law! Washington is the 6th state to phase out subminimum wage and the use of 14c certificates via state legislation. What have other states done and what is the state of PA doing to follow suit?
------
Register in advance for this meeting:
After registering, you will receive a confirmation email containing information about joining the meeting.
------
More about the presenter...
Julia Barol has been working in the field for many years, both in employment of people with disabilities and the transition of youth from school to work. She works with the Temple University Institute on Disabilities and is the president and founder of Transition Consults, a firm that supports people with disabilities to live independent lives in their communities.
Since 2012, Julia has been president of the Pennsylvania chapter of APSE (Association of People Supporting Employment First) and has been working to advance Employment First here in Pennsylvania. She serves as the Delegate Chair to the national APSE Board of Directors and is Delegate for the Mid-Atlantic state chapters. She was awarded the 2017 CESP of the Year by APSE for her work in the developing the CESP (Certified Employment Support Professional) credential in Pennsylvania.
Julia holds a Masters in Secondary Special Education and Transition from The George Washington University Graduate School of Education and Human Development and an undergraduate degree from Syracuse University. She is a certified benefits counselor and has trained groups on work incentives, Social Security benefits, and healthcare options. Julia is also certified in the Discovery process, an alternative to the traditional assessment process that assists individuals with significant disabilities to discover gifts, interests and preferences to meet business needs.
-----
The COVID-19 virus is impacting and disrupting all of our lives, but we still have work to do, we need to continue to support those we serve, and we need to take care of ourselves.
Networks For Training and Development along with Philadelphia  DBHIDS would like to host an online event on the unique impact the current situation that this situation has on the employment of people who have disabilities, employment support professionals, and others who have community roles in our area. We realize ODP, The Department of Health, and other key organizations are now having webinars describing the state of affairs and what is being done to lessen the impact.
-----
The Employment Forum is an opportunity for Employment Providers, Supports Coordination Organizations, OVR, and School District of Philadelphia representatives to come together to share ideas and discuss current trends and issues that pertain to the employment of the individuals we mutually support.
If you have questions or would like further information, please contact Christopher Florence at Philadelphia Department of Behavioral Health and Intellectual disAbility Services via email: christopher.florence@phila.gov
-----
Please note our updated Cancellation & Refund Policy (effective 8/27/18):
CANCELLATION / REFUND POLICY
Cancellations made in writing (email) within 7 business days of the scheduled training will receive a full refund of the event cost.
To cancel, please contact the designated contact person for the specific event.Cancellations made after this window of time are not eligible for a refund, however you can send another person in your place.
Please contact with general questions at 1-610-482-4935 or 1-866-683-3651.
Networks reserves the right to cancel a training session / series. In the unlikely event that your training course is cancelled after you have received your registration confirmation, we will make every effort to reschedule the training session / series and will be in touch with you within 30 days of the cancellation to offer an alternative date to attend. If you are not able to attend the rescheduled date, a full refund will be provided of the event cost.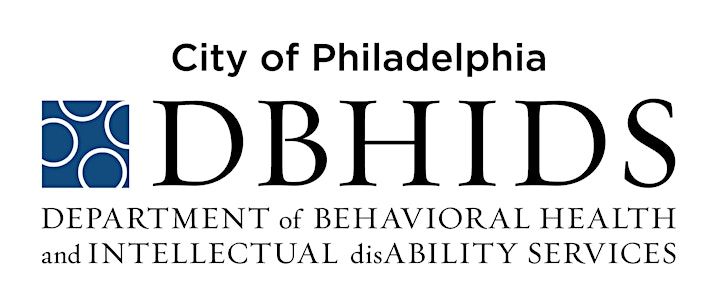 Organizer of The Employment Forum - ONLINE!
Click here to subscribe to our text messages.
Networks for Training and Development, Inc. (Networks) is a non-profit organiation dedicated to promoting inclusive communities through quality training, consultation, and demonstration for individuals with disabilities, families, businesses, and neighborhoods.