Description
Online sales have ended, but tickets will be sold at the door. If you would like to attend, please arrive at The Mütter Museum by 6:30PM.
---
Get in the Halloween mood with author Marc Hartzman as he tells a fascinating TRUE tale about a head that traveled throughout Europe for 300 years!
ABOUT "The Embalmed Head of Oliver Cromwell"
Oliver Cromwell led the charge in the beheading of England's King Charles I in 1649. But little did he know that his own head would soon roll. And roll and roll-for the next three hundred years across the Commonwealth. The execution of Charles I ended the monarchy, and Cromwell became the Lord Protector of England until his own death from natural causes in 1658. His body was embalmed and buried in Westminster Abbey, only to be exhumed by King Charles II three years later. The new king had restored the monarchy and wished to avenge his father's death by hanging Cromwell and beheading him posthumously. Now, for the first time, the memoirs of Oliver Cromwell's embalmed head have surfaced, making it the first account of any world leader-or any human being for that matter-chronicling the afterlife. This remarkable memoir recounts its journey through the centuries, beginning with Cromwell's decapitation and the head's impalement on a post at Westminster Hall, where it stayed for more than twenty years before being freed by a heavy storm. Over the centuries, the head enjoyed a series of unexpected adventures, encountering a host of bizarre and well-known characters-from its many owners, curious anatomists and misled but obsessed phrenologists to other preserved decapitated heads and impostor Cromwell heads. These escapades came to an end only after the head was donated to Cromwell's alma mater, Sidney Sussex College in Cambridge, where it was eventually buried for good in 1960.
ABOUT Marc Hartzman
According to ABCnews.com, Marc Hartzman is "one of America's leading connoisseurs of the bizarre." He is the author of five books: American Sideshow: An Encyclopedia of History's Most Wondrous and Curi­ously Strange Performers (Tarcher/Penguin); The Embalmed Head of Oliver Cromwell: A Memoir (Curious Publications); God Made Me Do It: True Stories of the Worst Advice the Lord Has Ever Given His Followers (Sourcebooks); Found on eBay: 101 Genuinely Bizarre Items From the World's Online Yard Sale (Universe/Rizzoli); and The Anti-So­cial Network Journal: A Private Place For All the Thoughts, Ideas and Plans You Don't Want To Share (Knock Knock). In addition, Hartzman has been a contributor to the Weird News sections of AOL and The Huffington Post, has written for Bizarre magazine, and occasionally photographs oddities in stereoview. He's discussed oddities on CNN, MSNBC, and the Travel Channel's Mysteries at the Museum. Hartzman maintains a career as an award-winning Executive Creative Di­rector at a New York advertising agency and lives in New Rochelle, NY.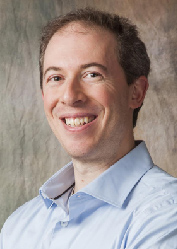 Tickets are transferable, but not refundable.
Questions? Emails events@collegeofphysicians.org