Description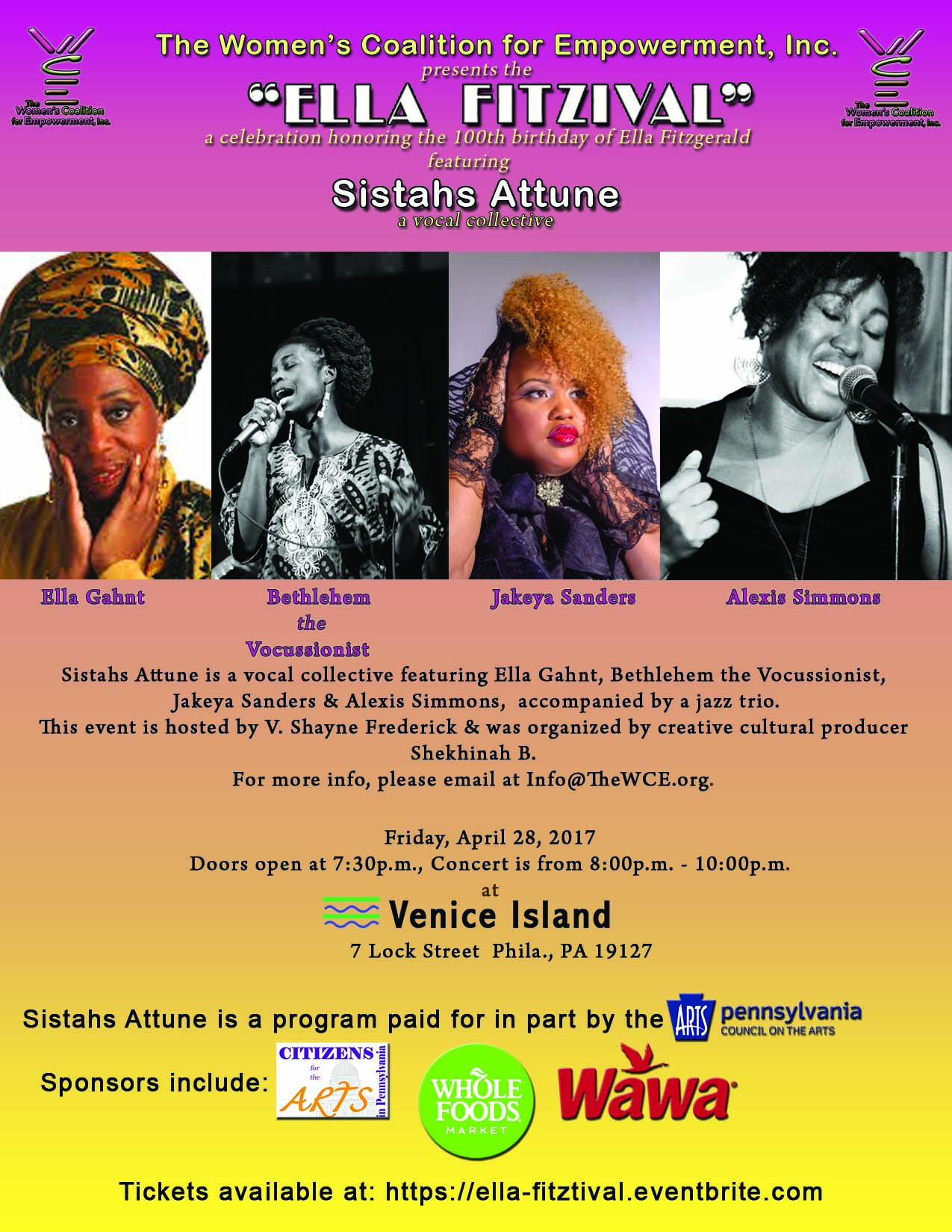 The Women's Coalition for Empowerment, Inc. presents The Ella Fitztival, a celebration of the late great Ella Fitzgerald and her contribution to the Jazz community.

Featured vocalists from Sistahs Attune: Ella Gahnt, Bethlehem Roberson, Jakeya Sanders & Alexis Simmons.

Master of Ceremonies: V. Shayne Frederick, Creative Cultural Producer: Shekhinah B., special guest appearances from the local Jazz community in Greater Philadelphia, Giveaways and more.

Get your tickets now!

For more info email Info@TheWCE.org