Floral Design Workshop Event Planning & Production Workshop Two separate workshop experiences. Choose your elevation experience.
About this event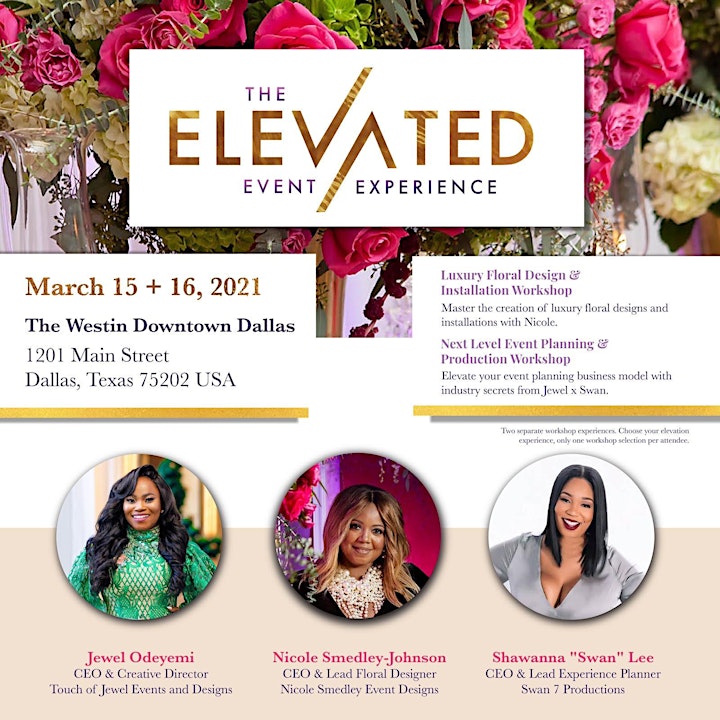 Take advantage of this "never-been-seen-before" collaboration of award winning and published Floral Designer and Event Planners, who will be sharing surefire strategies to deliver unforgettable event experiences that will improve your brand's performance and profits.
Industry experts Nicole Smedley-Johnson, CEO and Lead Floral Designer of Nicole Smedley Event Designs, Jewel Odeyemi, CEO and Creative Director of Touch of Jewel Events and Designs and Shawanna 'Swan' Lee, CEO and Lead Experience Planner of Swan 7 Productions have teamed up to present a two-day workshop that will elevate your event planning and floral design skills.
For More Information and to read our Privacy Policy, visit www.elevatedeventexperience.com
Floral Designs Workshop Description:
"Luxury Floral Design & Installation Workshop"
Nicole Smedley Event Designs will provide a hands-on experience on how to create luxury floral designs and installations. Be inspired to build on your creative design skills by learning step by step mechanics to master upscale floral designs. Attendees will learn how to:
Execute a full extravagant room design
Create tall multi-layered statement floral centerpieces
Cascade florals from tabletop to floor
Work with cake flowers, and create a stunning floral cake table design
Install a fresh floral wall design
Install a floral arch
Create a luxury tablescape design
Attendees walk away with:
The ability to execute upscale luxury floral designs
The ability to increase your bottom line
New tablescape photos to build on your portfolio & social media
Expanded resources within the event industry
Event Planning Workshop Description
"Next Level Event Planning & Production Workshop"
Touch of Jewel Events & Designs and Swan 7 Productions are joining forces to empower you to elevate your event planning business model. Attendees will learn industry secrets of event planning (corporate and social), entertainment productions, and wedding planning (traditional, modern, and cultural).
Attendees will learn how to:
Find/expand their niche
Attract and serve their ideal clients
Convert leads to sales
Improve systems and processes (i.e. CRMs & Templates)
Pitch & sell services
Maximize communication with vendors and client relationships
Leverage social media
Price efficiently
Attendees will walk away with:
A personal brand strategy
Strategies to increase revenue
The technical knowledge to deliver extraordinary and contemporary design experiences.
New tactics to maximize relationships to get more bookings
Added value for clients
The inside trade knowledge to be a thought leader in the event industry
Expanded resources within the event industry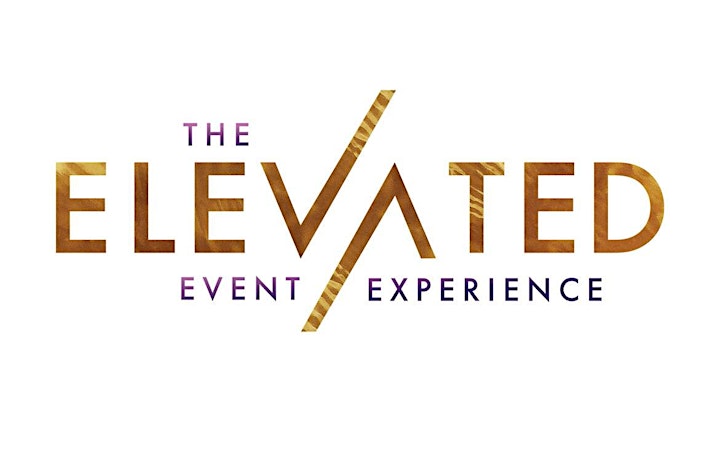 Workshop Event Times:
Event Planning:
March 15: 8:00AM -6PM
March 16: 8:30AM - 4:00PM
Floral Design:
March 15: 8:00AM-7PM
March 16: 8:30AM - 4:00PM
Reception Dinner:
March 16, 2021: 6:30PM - 10:30PM
Photo Op: 6:00PM
Cocktail Hour: 6:30PM - 7:30PM
Reception: 7:30PM - 10:30