Description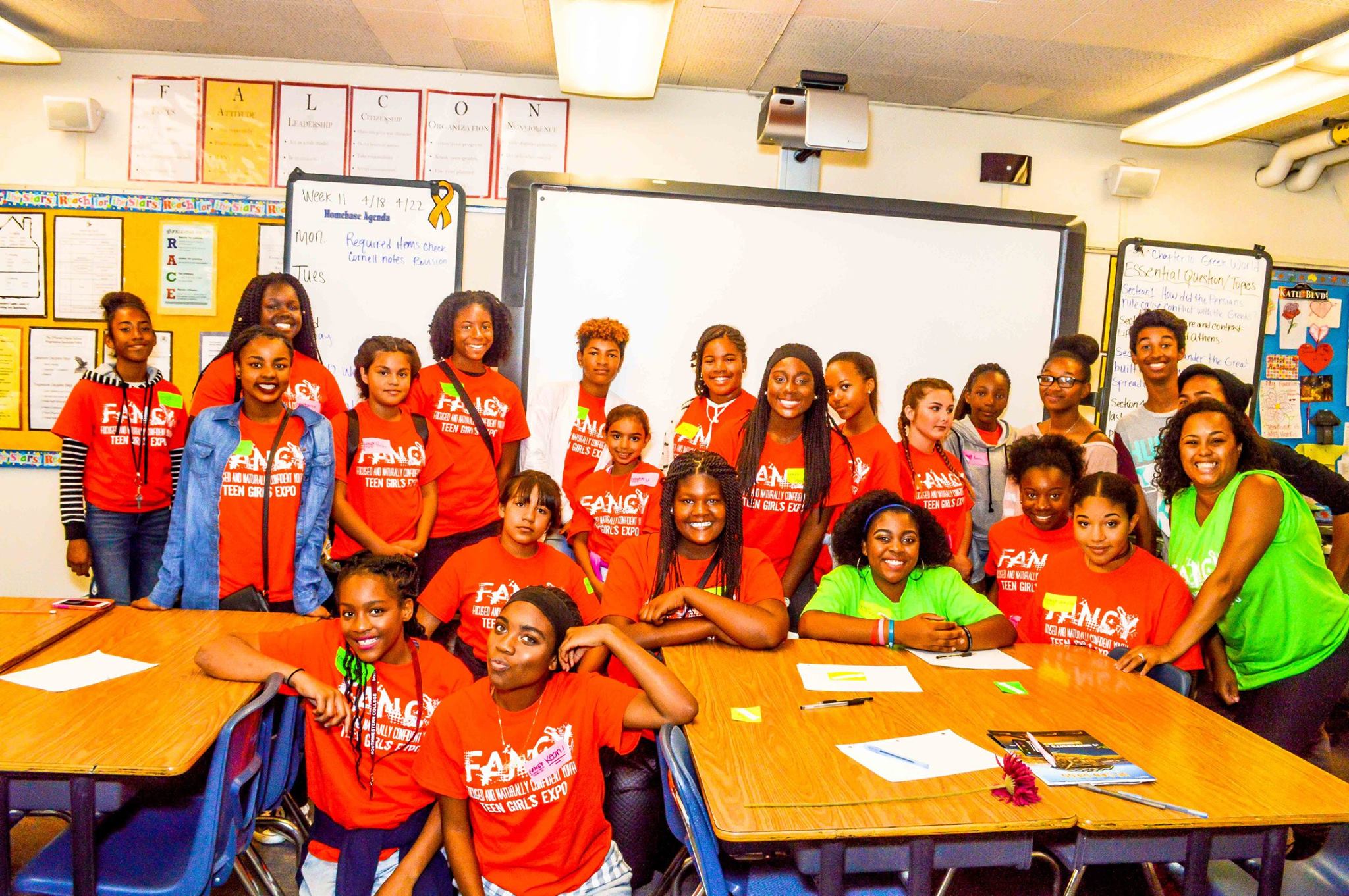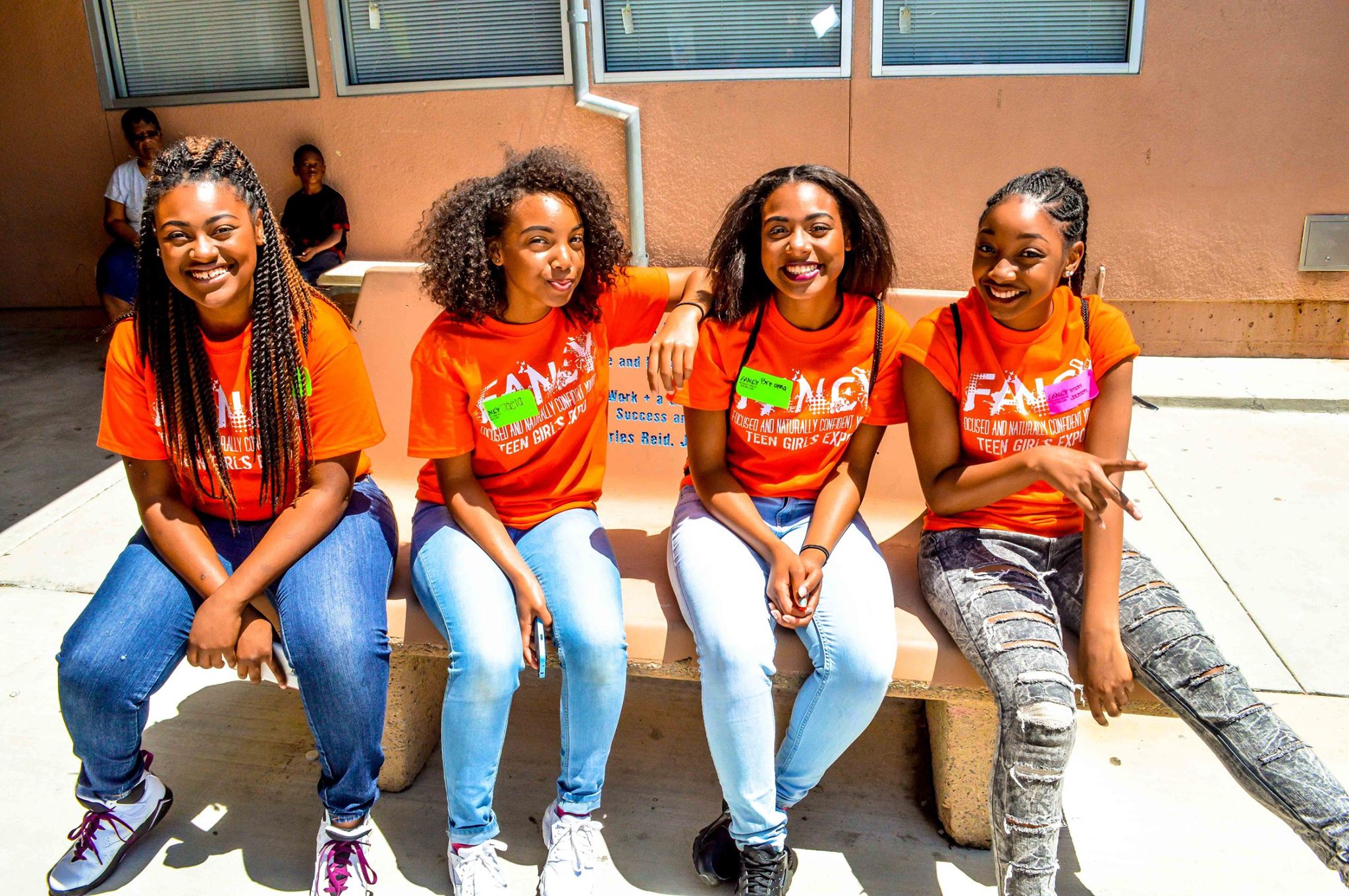 F.A.N.C.Y. Teen Girls Expo
Saturday April 28, 2018

9AM - 2PM
Join us at the 8th Annual F.A.N.C.Y. Teen Girls Expo!
A one-day expo designed to increase the self-esteem and self-efficacy of teenage girls in underserved communities. The expo brings girls together, in a positive and safe environment, and encourages them to lead productive and purposeful lives.
This event is all about inspiring, uplifting, and encouraging girls age 11 & Up!
Workshops on:
Join The Code Movement (hosted by

UCSD Graduate Women in Computing

)

Strengthening Confidence & Self-Esteem

Who Am I? Exploring Self Identity

Healthy Mind (Mental Health Awareness hosted by MHA)

Surviving High School & College

Many More!
College 2 Careers Workshops for College Ladies!
S.T.E.A.M. FAIR featuring Microsoft & Sony!
Community Resource Fair including local teen friendly businesses, community partners, programs and services. We partner with various local and national community organizations and businesses, and we would love to add you to our network of providers!
Hair & Make Up Makeovers by Bellus Academy!
Fashion Show & Live Performances!
Parent Workshop hosted by the Urban Collaborative!
Confirmed Vendors

Planned Parenthood

Sea World

Girls Inc.

County of San Diego

BrownSuga Fashions

UCSD

Mental Health America

Job Corps

San Ysidro Health Center

Many More!
HOW YOU CAN HELP!
VOLUNTEER

REGISTER A TEEN GIRL

BECOME A SPONSOR

SECURE A VENDOR BOOTH
For more information contact:
Tinesia Conwright @ (619) 750-1180 or tinesia@detourempowers.org
Afrique Dance







Twyla "Twynot" Green

Twynot Charity Fashion Show




LaTanya Runnells

Mental Health America of San Diego County

Healthy Mind

The Urban Collaborative Project

Community Trauma and Resiliency Specialist

Parent Workshop on Resilience

Ashá S. Jones

San Diego State University

Surviving High School

Student African-American Sisterhood (SAAS)

San Diego State University

Surviving College

Iman Autman

San Ysidro Health Center

Body Image & Self-Esteem

Lisa Bailey

Vice President, Connect To Dots Foundation

Professional Business Women Panel

Darielle Blevins

SDSU Education Doctoral Student

Who Am I? Exploring Identity

Tanitia Burks

San Ysidro Health Center

Body Image & Self-Esteem

City Council President Myrtle Cole







Fit4Drums

Alessandra Eck




Assemblywoman Lorena Gonzalez Fletcher







Andrea Frank

UCSD Computer Science and Engineering PhD Candidate

Join The Code Movement!

Patricia Gibson

Realtor®, Beauty Educator, and Licensed Financial Professional

Professional Business Women Panel

Brisa Johnson

Alliance San Diego

Women's Rights/Advocacy

Bridget K. Lenkiewicz

County of San Diego Health & Human Services Agency

Strengthening Confidence & Self-Esteem

Izzybeth Rodriquez

County of San Diego Health & Human Services Agency

Strengthening Confidence & Self-Esteem

Angelique Taylor

UCSD Computer Science and Engineering PhD Candidate

Join The Code Movement!

Mayor Raquel Vasquez