The Elephant Has Left the Room: Conversation Starters about Race in America
Sales Have Ended
Registrations are closed
See you there!
Sales Have Ended
Registrations are closed
See you there!
Movement Maker Presents #BeTheLight LIVE: The Elephant Has Left the Room: Conversation Starters about Race in America
About this event
#MovementMaker has heard from you, in response to our recent blog article about how the elephant has left the room, and we want to bring this conversation to you. Please join us for a conversation about race relations, and how we can be the change that we want to see in this world all while holding each other accountable. It is a #BeTheLight LIVE session that you won't want to miss.
About Our Guests
Elsa Dimitriadis and Skyra Rideaux are Conversation Starters. Conversation Starters is a cultural competency and equity consultation firm that specializes in diversity and facilitation trainings, corporate and organizational guidance, and community wide mobilization. Our objective is to create forums that draw participants from many facets of a community (whether that community be interest, action, place, practice, identity, or circumstance) to learn and share personal experiences, honestly exchange perspectives face-to-face, clarify viewpoints, and develop solutions to community concerns. We invite discovery and the reevaluation of assumptions, and we seek to move people along the continuum from uninformed to informed, informed to concerned, and concerned to active.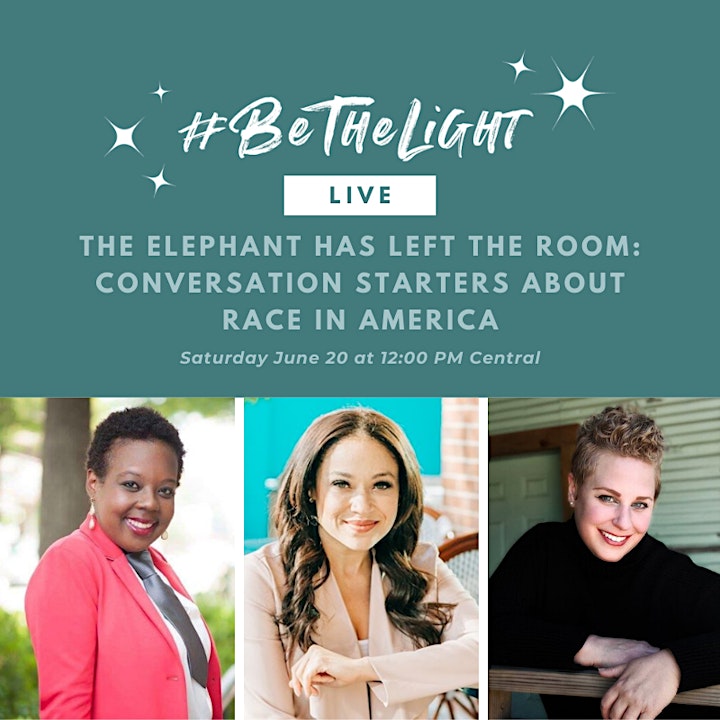 Organizer of The Elephant Has Left the Room: Conversation Starters about Race in America