THE ELECTRIC NEON CIRCUS 2014 "Its A Klown-Rave!" SEPTEMBER 26TH

Friday, September 26, 2014 at 9:00 PM

-

Saturday, September 27, 2014 at 3:00 AM (PDT)
Event Details
ONLINE TICKETTING IS NOW CLOSED.
TICKETS CAN STILL BE PURCHASED
AT LOCATION ON ENTRY:)
DOORS OPEN 9PM.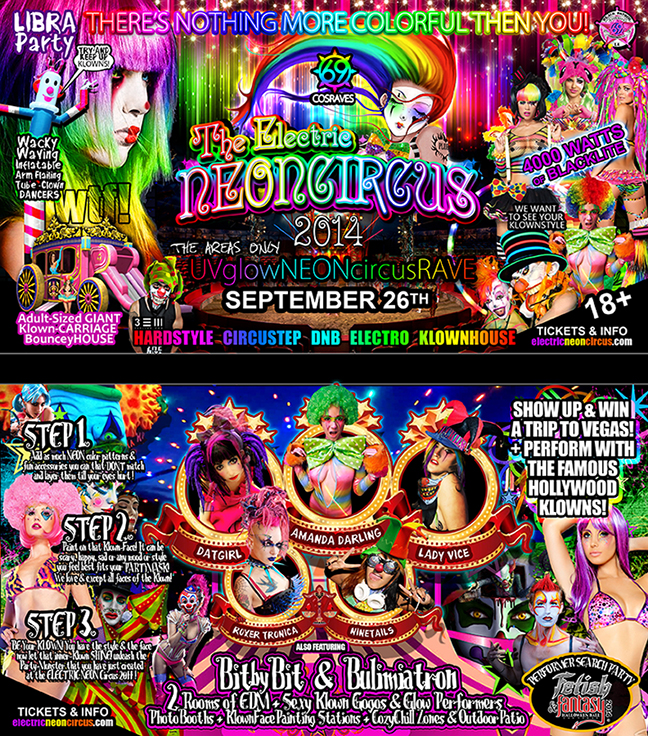 THE ELECTRIC NEON CIRCUS 2014

***** Friday SEPT 26TH ****

the areas only
CIRCUS KLOWN PARTY


✪ LIBRA BIRTHDAY CELEBRATION

RSVP ON FACEBOOK ALSO
https://www.facebook.com/events/794834127204355/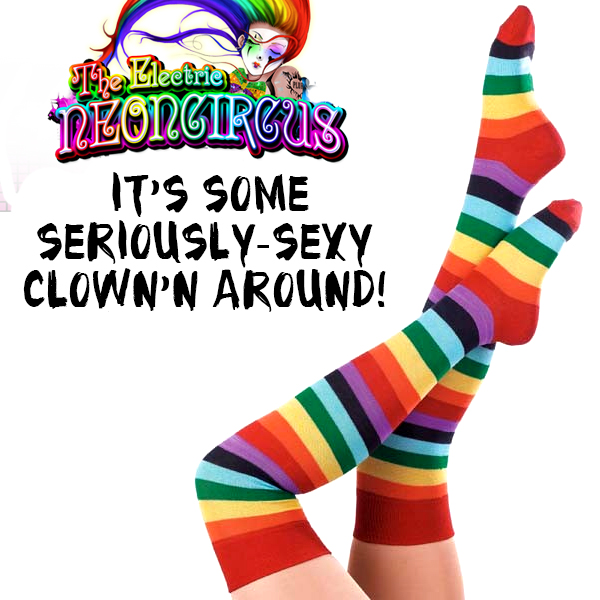 ☀☀☀ THE NIGHTS EVIL FESTIVITIES INCLUDE ☀☀
✪ 18+ TO ENTER  
✪ 21+ FULLY STOCKED BAR

✪ KLOWN COSTUME CONTEST WITH VEGAS TRIP GIVEAWAY + PERFORM ONSTAGE WITH THE  HOLLYWOOD KLOWNS at the Fetish Fantasy Ball 2014.

..................WE WANT YOUR KLOWN!...............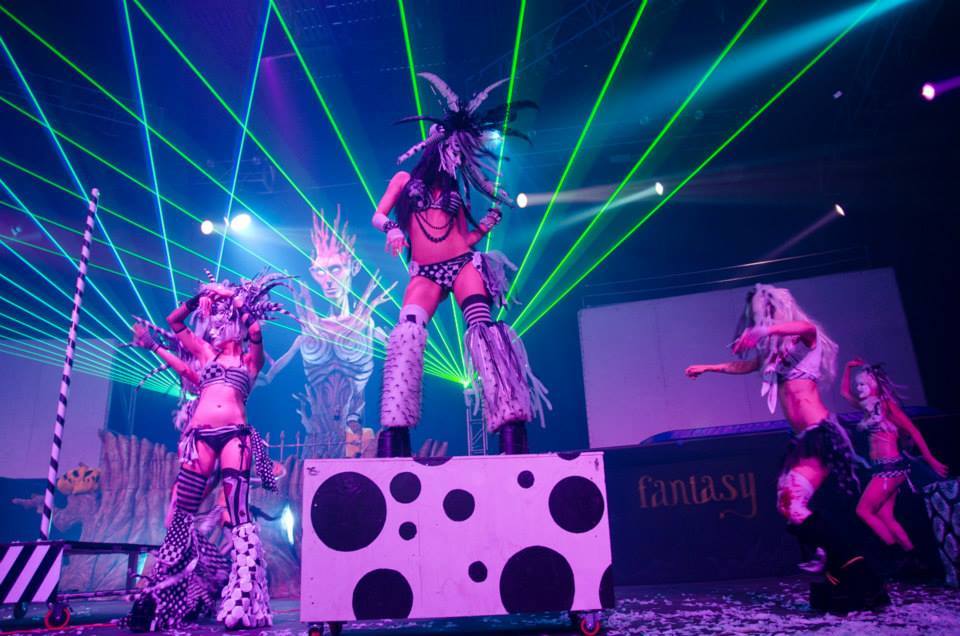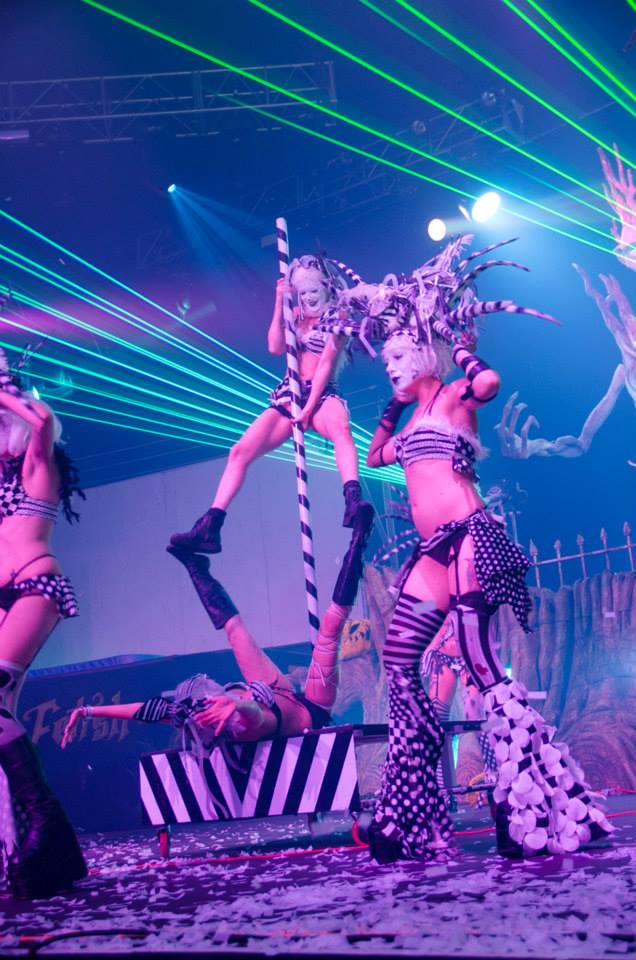 ✪ SEXY KLOWN GOGOS & POKA-DOT DANCER STAGES + POLES.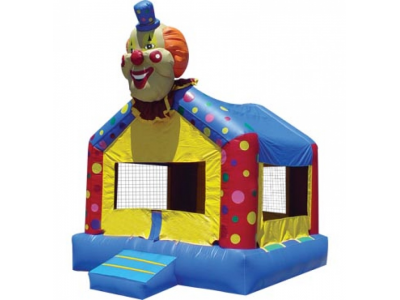 ✪ GIANT ADULTSIZED KLOWN BOUNCEYHOUSE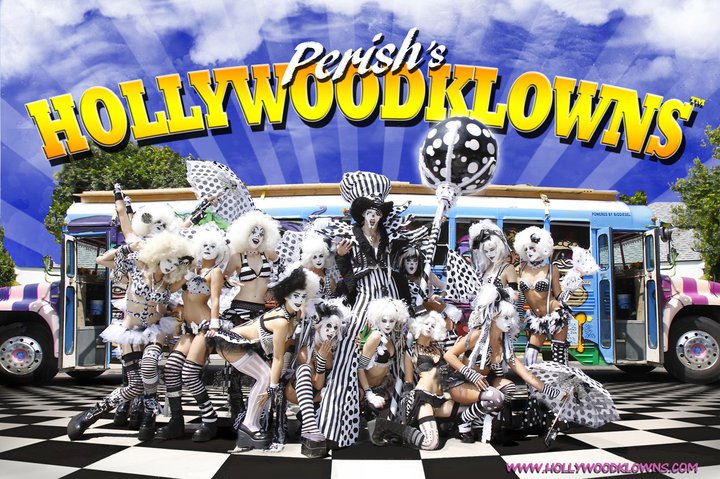 ✪  2014 OFFICIAL RECRUITMENT PARTY (SWOON)
JOIN THE VEGAS CLOWN CIRCUS TEAM -
live auditions at this event.
+

✪ KLOWN PHOTO BOOTH
✪ 4000 WATTS OF UV LIGHT
✪ COZY CHILL AREAS
✪ OUTDOOR SMOKING AREA
✪ CONVENIENT SECURED PARKING LOT
✪ SEXY ALL FEMALE EDM DEEJAY LINEUP
✪ LIBRA BIRTHDAY PERKS & CELEBRATION
✪ PARTY TILL 3AM!
ALL CLOWN STYLES EXCEPTED!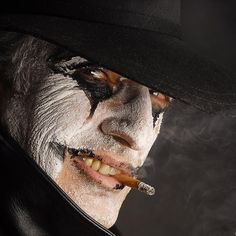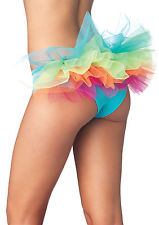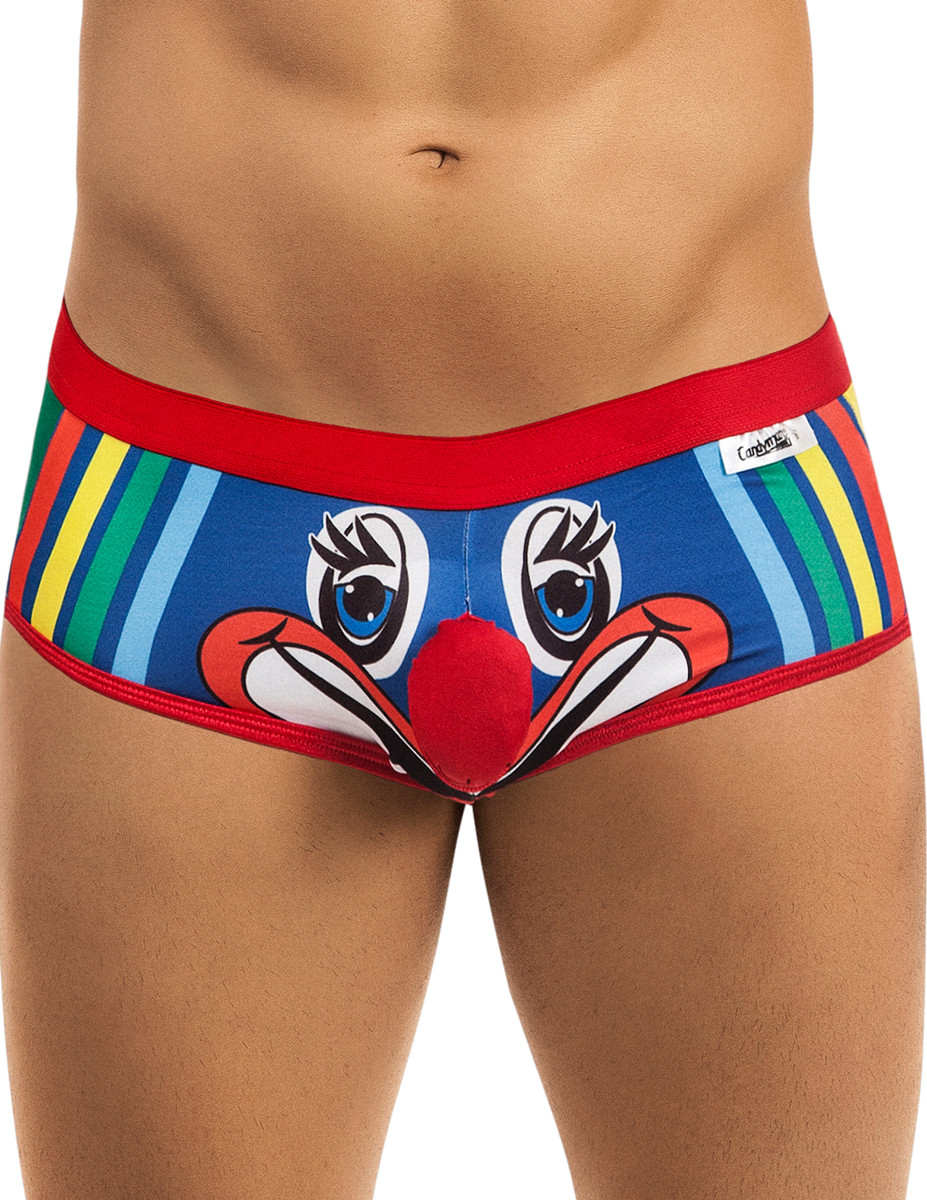 ▃▅▇█▓▒░۩((  KLOWN DEEJAYS ))۩░▒▓█▇▅▃
▀▀▀▀▀▀▀▀▀▀▀▀▀▀▀▀▀▀▀▀▀▀▀▀▀▀▀▀▀▀▀▀▀▀▀▀
HARDSTYLE
CIRCUSSTEP
DNB
ELECTRO
KLOWNHOUSE

2:15 - 3..................☻ BULIMIATRON
1:30 - 2:15 ...............☻ DAT GIRL
12:45 - 1:30 ................☻ AMANDA DARLING
12 - 12:45.......................☻ LADY VICE
11:15 - 12.......................... ☻ ROXERTRONICA
10 - 11:15............................. ☻ DURTY LIPSTIK
9 - 10 ....................................... ☻ NINETAILS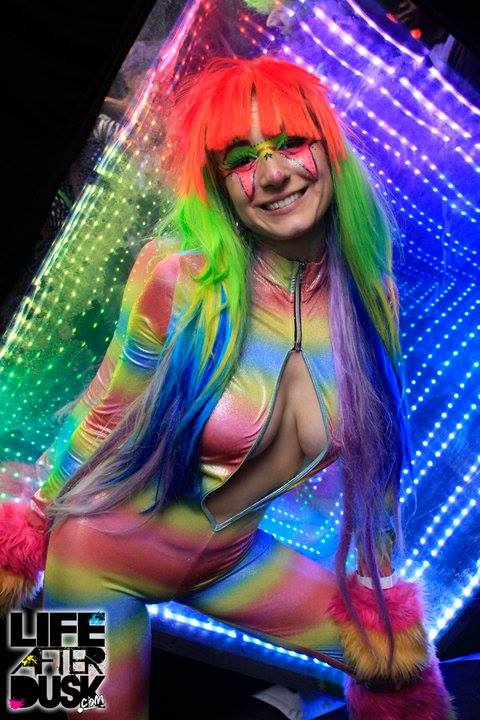 ☻AMANDA DARLING
Utilizing various musical forms combined with live & classical elements. Within the greatest stories ever told you will experience moments of anguish, doubt and despair... but from the darkness we must rise. Through life's adventure we must always focus on what we wish to attain: love, joy, peace, and eternal bliss. Join me on a quest... for truth, beauty and higher understanding.
• http://www.amandadarling.com
http://www.soundcloud.com/amandadarling
☻DAT GIRL
DATGIRL is a Live PA Bass Music Producer & MC --
Gearhead Soundcandy CyberSlut Vixxxen -- specializing in dancefloor wreckage with 100% True Live Bass-Shredding BeatFrenzied Madness, Robot Goddess Frequencies & GlitchBitch Vocals in a uniquely sweetly lyrical Glitch-Hop, Dubstep, Trap & Electro Live Production Performance designed to shake booties, melt faces, inspire giggles, and investigate mythos.
https://soundcloud.com/datgirllivehardware
https://soundcloud.com/datgirllivehardware


☻ LADY VICE
Trap | Dubstep Lady Vice also known as FATALE, a TrapStyle resident fresh off tour with Riff Raff. She is also founder of Juicy (Official) a national dance agency, currently on Tour with the Mad Decent Block Party... Remember the name, Lady Vice!
• https://facebook.com/badgirlsound https://soundcloud.com/badgirlsound


☻ROXERTRONICA
RoxerTron: Creator of Roxy Contin; Galactic Superheroine
Roxy Contin currently lives in Los Angeles, and works as a Rockstar Stylist, DJ, Model, and freelance Designer/ Couturie. The undeniably stylin' 26 year old continues to rage as a force to be reckoned with in the creative world.
She is passionate about pioneering new and innovative design in accordance with the new world that we now live in. She is devoted to uplifting the quality of life and mental psyche of the world's people. She uses music as a means to unite and activate people, and fashion as a means to create a wearable identity for the face of the revolution.
•  http://soundcloud.com/roxy-contin
☻DURTY LIPSTIK
L.A's Bass Junkie also known as PRISSY
producer/dj/model/singer/rapper
22 year old dubstep, drum and bass, and trap Producer & DJ from L.A
www.soundcloud.com/durtylipstik
www.twitter.com/durtylipstik


☻NINETAILS
Dj Ninetails aka Anissa 'Sparkle'
Breakbeat extrordinair /anything heavy beat dropper.
Affiliations: Itchy Tasty Records, Spinnin' Dirty, Xtrnl
Exploding onto the scene like a champagne shower of glitter, NineTails has a sweet and sour sound that will kick your ass around the dance floor. Brimming with flavor, NineTails learned from greats such as DJs Low Key, Michael's, and Jonathan Morning and is now a resident DJ of Underground Sound and Spinnin' Dirty, two of the realest crews around. Her energetic complextro / hard electro mixes will make you swoon, like a unicorn love song on a moonlit night. Feel the love and be sure to catch NineTails at her next event. [bio written by Rich :p ♥]
MIXCLOUD: Dj Ninetails aka Anissa 'Sparkle'
Breakbeat extrordinair /anything heavy beat dropper.
Affiliations: Itchy Tasty Records, Spinnin' Dirty, Xtrnl


☻BULIMIATRON
"Hailing from Los Angeles, local synth-jockey, BUL!M!ATRON is hitting the EDM scene with full force. Producing and DJing for only about a handful of years, he has built a large following in the U.S. and abroad. Since 2008, he has established himself as a member of many successful projects and groups. But after years of doing what he does best..BUL! wanted more. In 2011, he, with the help and collaborative effort of his best friends & peers, created & founded a new media company/label from the ground up, The Los Angeles Connection...a.k.a LACX, specializing in Media Coverage, Promo, Releases & more. Recognized internationally for performing w/ Steve Aoki, Skrillex, Martin Solveig & Dada Life, to name a few..& playing nothing but the best in Electronic Dance Music..BUL!M!ATRON IS THE PARTY."
https://www.facebook.com/bulimiatronmusic?fref=ts
http://www.bulimiatron.com


☻BIT BY BIT
Two words would describe this cali native, Underrated. Ok, that's just one. The other would be crazy. Cause that's exactly what Patrick bitbybit is...an underated nutt bagg.This Bass music Producer originally from so cal, creating unique music ranging from hi-hop to minimal to drumnbass and dub. Multi-talented emcee/drummer/dj/producer/artist is known to be on point with his ability to mix every style and BPM of music imaginable,while emceeing on top of that. His extreme high energy performances have been Crushing dance floors in San Francisco, Los Angeles, West Hollywood, Sacramento,Nevada,Denver, Santa Cruz and Festivals through out California and beyond. A west Coast staple supporting heavy weights such as Downlink, NiT GriT, Concord dawn, DJ Fresh, Evol intent,Simon Bassline smith, Figure, Bare Helicopter Showdown,Megalodon,to name a few. Keep a watch out for BITBYBIT e.p releases from bass star records and bell ringer records available on beatport and juno downlaod.
https://www.facebook.com/BiTbyBiT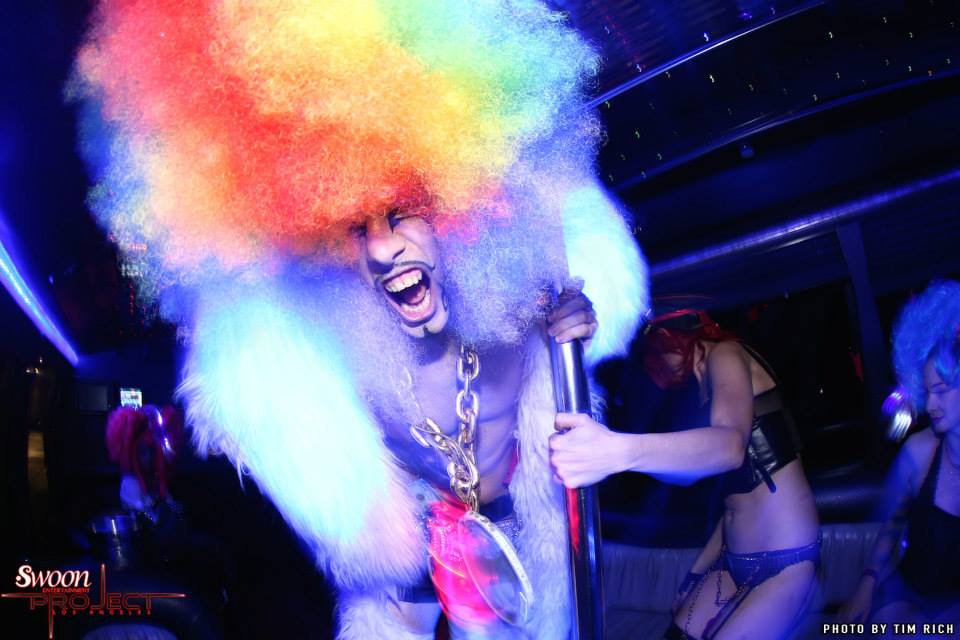 ★★ 2014 OFFICIAL RECRUITMENT PARTY ★★ For...
HOLLYWOODKLOWNS VEGAS HALLOWEEN SHOW!!!

▀▀▀▀▀▀▀▀▀▀▀▀▀▀▀▀▀▀▀▀▀▀▀▀▀▀▀▀▀▀▀▀▀▀▀▀▀
WE ARE RECRUITING FOR 2014 HOLLYWOOD KLOWN CIRCUS That goes to Vegas and Headlines the largest Halloween Event on the west coast "The Fetish Fantasy Ball" @ THE HARDROCK Hotel & Casino.

❤ Swoon Entertainment is one of the areas largest Themed performance collective featuring over 50 highly trained performers in dance, aerial arts, stiltwalking, fire and metal gridning, glow arts and more. Combined with the high-tech costume creations generated by Industrial Designer and Engineer "Perish" the group has been rocking stages for over 6 years at all the largest festivals & concert venues.  We are Proud to call Studio 69 our home to audition new talent, try-out their new costumes for you to witness as well just party and show off what they do best.

☀ SEE OUR B&W KLOWNS & PERISH Shooting Giant Fuzzy Confetti Cocks & More... BE A PART OF THIS YEARS PERFORMANCE TEAM
❤LINK: https://www.youtube.com/watch?v=Pju_tagU0TI

☀ INSIDE "Behind the Scenes Glipse" GLIMPSE (SWOONEMNTARY VIDEO)
LAST YEARS CIRQUE PERVERSE & GRINDKORE SHOW:
❤https://www.youtube.com/watch?v=MUTMD0UOYPQ&feature=youtu.be

★★★ Audition As A Klown On Location!



★★★★★★ LIVE PERFORMANCES BY ★★★★★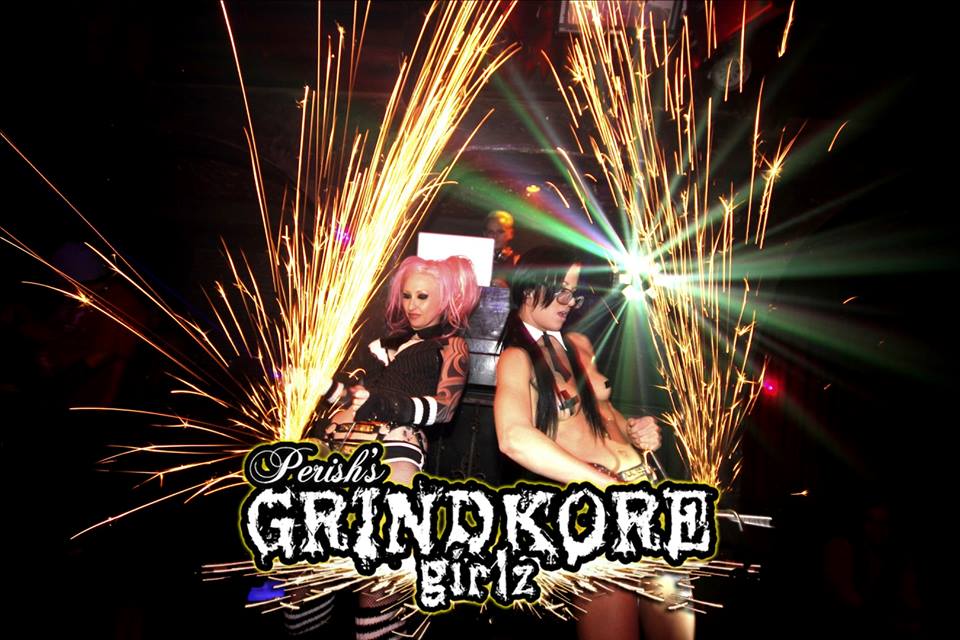 ❤ GRINDKORE
▀▀▀▀▀▀▀▀▀▀▀▀▀▀▀▀▀▀▀▀▀▀▀▀▀▀▀▀▀▀▀▀▀▀▀▀▀
Grindkore is a Sexy Hi-energy Go-go performance troupe that merges live sexy dancers with musically orchestrated Metal-grinding & fire! Thats Power tools and lingerie, Fire and sparks, sex and machinery... you get the idea. Come see the hottest dancers in LA bump and grind to the dj's all night long! catch a glipmse here: (http://www.facebook.com/video/video.php?v=10150156866105160)

❤ KLOWN GLOW HOOPERS
❤ KLOWN GOGOS


................CHECK OUT OUR PAST EVENTS.................
▀▀▀▀▀▀▀  ▀▀▀  ▀▀▀  ▀▀▀  ▀▀▀  ▀▀▀  ▀▀▀▀▀▀▀▀
See why O ONE Does is as WILD as Perish's STUDIO 69.
VISIT: WWW.PERISHPARTIES.COM

---------- WHAT IS STUDIO 69 ? -----------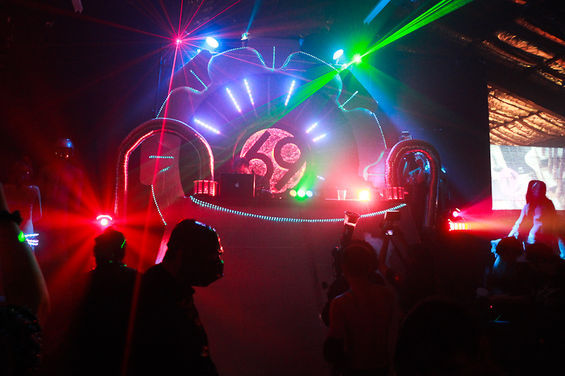 STUDIO 69 IS MANAGED BY, COSTUME DESIGNERS, PERFORMER  MANAGEMENT & ENTERTAINMENT ORGANIZERS AND IS WHERE PEOPLE WHO WORK IN THE ENTERTAINMENT INDUSTRY GO TO PARTY AND MINGLE, SCOUT NEW TALENT & LET LOOSE! - IF YOUR A GOGO THIS IS THE CLUB TO COME AND SHOW OF YOUR MOVES... DJ'S GET HOOKED UP WITH A CONSTANT RESIDENCY, WE ARE ALWAYS SCOUTING FOR NEW TALENT AND HAVE CREATED STUDIO 69 AS A PLACE TO DIRECTLY CONNECT THOSE WHO HIRE WITH THOSE WHO HAVE AMAZING SKILLS; SO BRING YOUR PROPS, COSTUMES AND ENERGY - WE WANT TO MEET YOU! WE ARE PRESENTLY LOOKING TO AUDITION ONSITE NEW DANCERS & PERFORMERS FOR OUR UPCOMING FESTIVALS & SHOWS (BE PART OF THE HOLLYWOODKLOWNS OR GRINDKORE!) DEEJAYS AND FASHION DESIGNERS WE WELCOME YOU AS WELL - OUR TABLES ARE SOMETIMES OPEN FOR PLAY, AND OUR STAGES ARE ALWAYS HUNGRY FOR YOUR UNIQUE MUSIC & FASHIONS.

CONTACT: swoonevents@yahoo.com

☀LIKE DISCOUNTS OR FREE ENTRY ?
▀▀▀▀▀▀▀▀▀▀▀▀▀▀▀▀▀▀▀▀▀▀▀▀▀▀▀▀▀▀▀

❤JOIN OUR STREET TEAM & GET THE PERKS!!!
EMAIL PERISH (swoonevents@yahoo.com)



............●▬▬▬▬๑۩ ''›(ϾoϿ)‹'' ۩๑▬▬▬▬▬●.........
▀▀▀▀▀▀▀▀▀▀▀▀▀▀▀▀▀▀▀▀▀▀▀▀▀▀▀▀▀▀▀▀▀▀
▀▀▀▀▀▀▀▀▀▀▀▀▀▀▀▀▀▀▀▀▀▀▀▀▀▀▀▀▀▀▀▀▀▀
....................................DETAILS..................................
▀▀▀▀▀▀▀▀▀▀▀▀▀▀▀▀▀▀▀▀▀▀▀▀▀▀▀▀▀▀▀▀▀▀
▀▀▀▀▀▀▀▀▀▀▀▀▀▀▀▀▀▀▀▀▀▀▀▀▀▀▀▀▀▀▀▀▀▀

DOORS OPEN 9PM - 3AM
18+ TO ENTER (ID REQUIRED)
21 TO DRINK.(ID REQUIRED)

✪LOCATION
333 LIVE (MAINBALLROOM)
18+ TO ENTER W/ VALID ID
21 W/ ID TO DRINK.




When & Where

333 Live
333 S Boylston St
Los Angeles, CA 90017


Friday, September 26, 2014 at 9:00 PM

-

Saturday, September 27, 2014 at 3:00 AM (PDT)
Add to my calendar
THE ELECTRIC NEON CIRCUS 2014 "Its A Klown-Rave!" SEPTEMBER 26TH