Sales Have Ended
Registrations are closed
Thank you for registering for the 8th annual HLH family conference at Cincinnati Children's. We will see you in September!
Sales Have Ended
Registrations are closed
Thank you for registering for the 8th annual HLH family conference at Cincinnati Children's. We will see you in September!
Description
Join us for a day-long workshop about the diagnosis and management of hemophagocytic lymphohistiocytosis. This rare and often fatal disease causes the body's immune cells to become overactive and attack vital organs and healthy blood cells. Early detection is a challenge, but is crucial to patient survival. Learn too about some of the latest research findings and treatments, and what is on the horizon for HLH.
---
Friday, September 22, 2017
3:00 p.m. 700 Miles to Hope Bike Ride Welcome Rally
Cincinnati Children's Sabin Courtyard
Join our HLH community to welcome this year's team of 700 Miles to Hope bike riders as they complete 700 miles in 7 days to raise awareness for HLH, sponsored by the Matthew and Andrew Akin Foundation. The team of riders will enter the courtyard at 3:00pm. This year's team includes parents of HLH patients, several hospital employees and many friends. Join Us for one of the most memorable events of the weekend.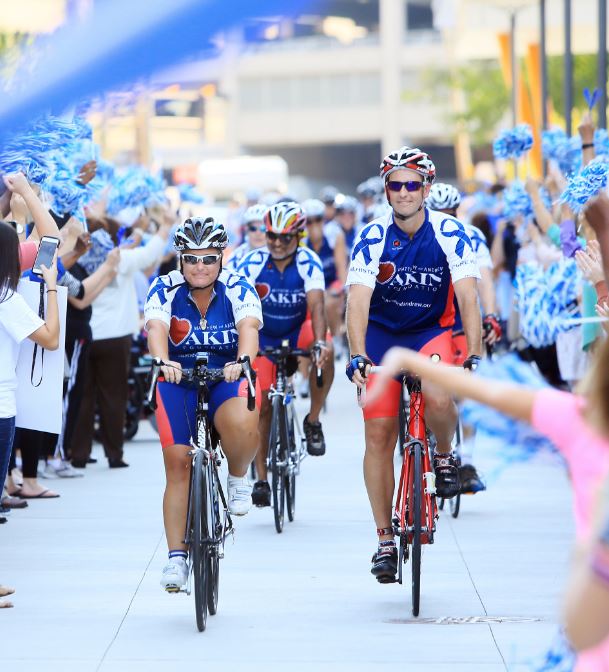 6:00pm - 9:00pm Welcome Reception and Dinner
Cincinnati Zoo and Botanical Gardens
Join us for an evening reception for conference attendees and families.
6:00 p.m. Cocktail and Appetizers
7:00-8:30 p.m. Dinner is served.
---
Saturday, September 23, 2017
Conference Sessions Cincinnati Children's Hospital Medical Center
S1.203 & 204
7:30-8:00 a.m. Registration and Continental Breakfast
8:00 a.m. Medical and Scientific Sessions
12:00 p.m. Lunch
1-4 p.m.- Family Sessions
1:00pm HLH Biology 101
1:00pm (Concurrent session) - Dealing with loss and grief - Naomi Joffe, PhD
2:00pm HLH FAQs for Families:
Our panel of faculty experts answer the top ten questions families have about HLH. Have these questions and more answered.
●Why does HLH make my child feel sick?
●Does everyone with HLH need a bone marrow transplant? How do you decide?
●If my child has primary HLH (genetic), what's the risk for other family members?
●I want to have another baby, but I'm worried about HLH. What can I do?
3:00pm Sharing our Stories, A Shared Experience.
The HLH Conference brings together the HLH community in ways like none other. Parents understand each other and the HLH treatment experience in ways unique only to each other. Our vision is to capture the hope that this shared experience brings.
This project provides families designated time to connect with each other, share stories of their loved one, and receive support. Our children are so much more than their illness. During this session, we will share our stories through creativity and words that describe our loved ones.
The purpose of this conference is to provide general information about HLH and an opportunity for families to connect with and support one another. The health care providers participating in the conference are committed to the highest standards of safe and ethical care and so are not able to engage in individual consultations or to answer specific questions about the diagnosis or treatment of individual patients at this conference. Thank you for understanding.