Description
This is a free presentation seminar and discussion event hosted by the Center for Student Coastal Research (CSCR), a non profit organization located in Cohasset on Boston's South Shore. CSCR educates students in environmental sciences, encourages environmental awareness, and promotes activism. Details are available at www.ccscr.org.
General attendance and participation is comlimentary, tax deductible donations are welcome.
The March guest speaker of the CSCR seminar and discussion series is Isabel Gutowski, Research Assistant and Outreach Instructor at Northeastern University Marine Science Center in Nahant MA.
Isabel will present and discuss 'The effects of ocean acidification on the shell mineralogy of Crassostrea virginica (Eastern Oyster)'.
Seminar Abstract
Ocean acidification has become increasingly pressing issue within the world we live, caused by increasing average ocean surface temperatures and CO2 levels. These changes are causing a shift in the global seawater carbonate system that are lowering pH and could have major implications on various marine species (Ries et al. 2011). Oysters utilize a calcium carbonate shell and are an important ecological and commercial species that is very susceptible to these changes in pH due to their residence in estuarine environments (NOAA). Studies have shown that these calcifying organisms can increase their calcification rates with some reduction in pH (Ries et al. 2009), however it is inhibiting the production of shell in juveniles and larvae (Waldbusser et al. 2010). This can also have huge implications on the restoration of oyster reefs that provide an important habitat for many other marine organisms (Kellogg et al. 2013). It's possible that the biological stressors of increasing temperature and CO2 are inducing energy-consuming responses such as DNA methylation, which is reducing their capacity for biomineralization (Li et al. 2016), but further studies need to be done to fully understand the scope of how ocean acidification will affect the population dynamics of this species.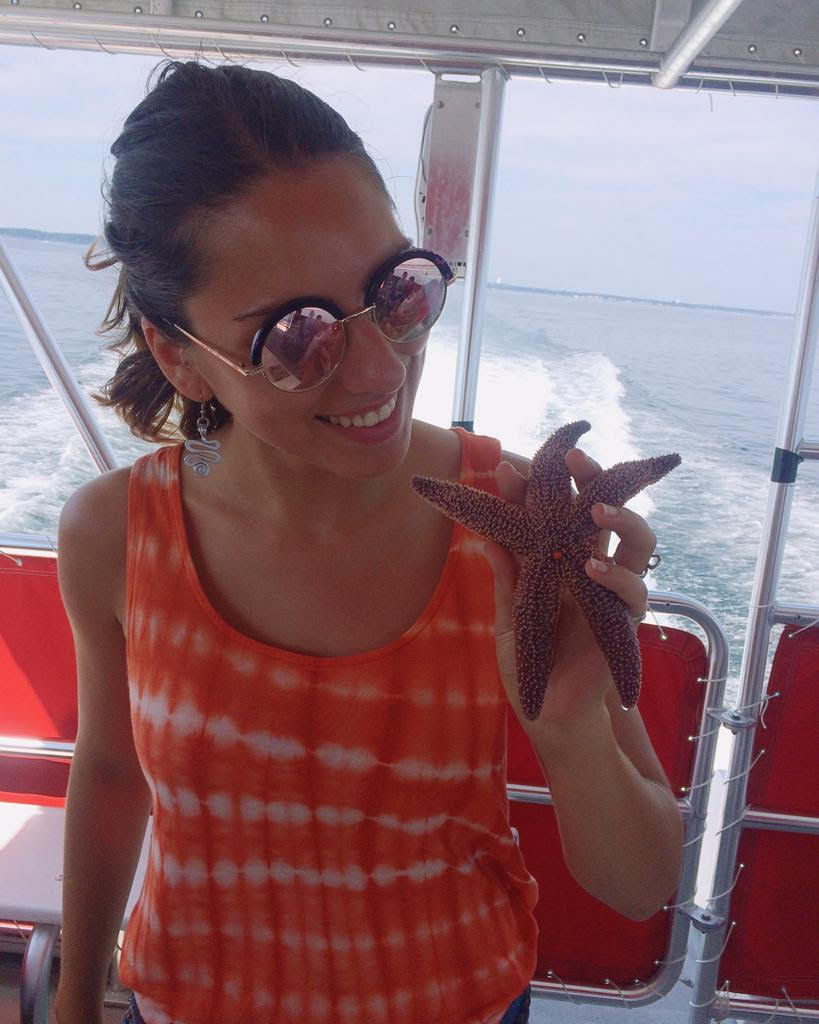 Biography
Isabel recently received her Bachelor's degree in Marine Biology from Northeastern University and has been working at the NEU Marine Science Center for the past year as a research technician and outreach instructor. In the lab, she aided in the maintenance and progress of epigenetic-related experiments on Crassostrea virginica (Eastern Oysters). Using the shells discarded from the experiment, she created her own research project and used advanced statistical analysis to focus on the effects of ocean acidification on the shell mineralogy of Eastern Oysters.