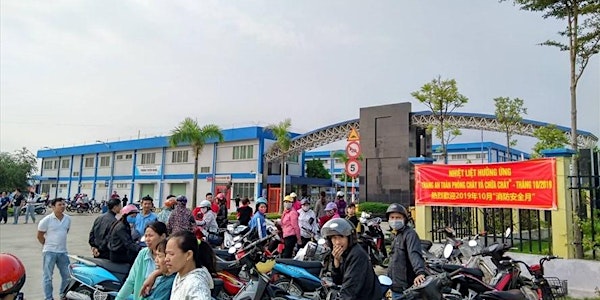 The Effects of Chinese Outward FDI in Southeast Asia
Chinese FDI has fueled optimism & pessimism. This event examines COFDI in Southeast Asia to illuminate the true situation and its drivers.
When and where
Location
Embassy Suites by Hilton San Francisco Airport Waterfront 150 Anza Boulevard Burlingame, CA 94010
Refund Policy
Contact the organizer to request a refund.
About this event
Chinese outward foreign direct investment (FDI) has engendered both excitement and negativity. The optimists tout Chinese outward FDI (OFDI) will increase growth, facilitate industrialization and other development, and upgrade the technological level of host countries. Furthermore, it will boost trade, promote infrastructure development and local and regional connectivity, and create jobs. Politically, it should support stronger relations with China. Socially, it should enhance the development of human capital through, among other things, technology transfer. The pessimists charge Chinese OFDI (COFDI) will led to economic dependence, neocolonialist exploitation, deindustrialization, pressure local businesses, and result in limited or no technology transfer. In addition, it will result in little or no job creation or poor quality jobs. As far as politics are concerned, the naysayers forecast increased host country subservience to China. In the environmental realm, the critics foresee increased pollution and ecosystem damage. Socially, the pessimists expect dislocation. To shed light on these critical issues, the Mr. & Mrs. S.H. Wong Center for the Study of Multinational Corporations (http://www.mnccenter.org), has organized a 1-1/2 day event (Saturday, October 1 and Sunday, October 2) that will examine the effects of COFDI through an analysis of the situation in Southeast Asia. At this event, which will take place in Burlingame, California, experts from around the world will explore specific COFDI economic, political, and other effects in Southeast Asia countries such as Cambodia, Indonesia, and Vietnam and, importantly, the factors generating these effects.
***All speakers for this event have already been identified.
The workshop registration fee includes workshop registration, lunch on Saturday, October 1, dinner on Saturday, October 1, and transportation to/from the workshop hotel to the Oct. 1 dinner location. The fee does not cover transportation to/from the event, any lodging expenses, workshop hotel parking costs (if any), and any other incidentals. The workshop organizer reserves the right to accept or reject any workshop registrations. Registration cancellations will be refunded in full if done 2 weeks before Oct. 1 and will be 50 percent refunded if done 7 days before Oct. 1. No refunds will be given after this period.
For more information about the workshop, please send an email to info@mnccenter.org or call 650-268-8330.