The Effect of Family-Friendly Regulation on Fertility and Work: Evidence from Japan Using Natural Experiments

Friday, September 18, 2015 from 12:30 PM to 2:00 PM (EDT)
Event Details
CJEB welcomes you to a lunchtime "zadankai" seminar:
The Effect of Family-Friendly Regulation on Fertility and Work:
Evidence from Japan Using Natural Experiments
featuring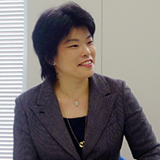 Nobuko Nagase Ph.D.

Professor of Labor Economics and Social Policy, Ochanomizu University
Moderated by
Takatoshi Ito
Professor, School of International and Public Affairs, Columbia University;
Associate Director of Research, Center on Japanese Economy and Business,
Columbia Business School
Synopsis
The low birth rate has been one of the major policy concerns in Japan, as its shrinking workforce could affect its future economic growth. Professor Nobuko Nagase is a specialist on labor economics and social policy from Ochanomizu University, Japan's first institution of higher education for women which was founded in 1875. Nagase will discuss her recent working paper, "The Effect of Family Friendly Regulation on Fertility: Evidence from Japan Using Natural Experiments," which assesses how various recent policies impact childbirth and labor supply in Japan. According to the Millennium Panel Survey of Adults from 2002 to 2012, the short hour option mandate, as provided by the parental leave law revision of 2009, had a significant impact on the increase of both marriages and first childbirths for working women. The effect was verified using the difference in timing of the policy by firm size.

Biography
Nobuko Nagase is Professor of Labor Economics and Social Policy in the Department of Social Sciences and Family Studies at Ochanomizu University, Japan. She gained a Ph.D. in Economics from University of Tokyo in 1995. Since then, she has written about work and family in an Asian perspective, comparing Japan with other East Asian and Western economies. Her field includes wage structure and work choice, labor market regulations and social security, tax and other institutional effects on work and gender, marital behavior and child-birth timing. She has conducted empirical studies on child care supply, the public pension system, long-term care insurance, child care leave and other institutional features of the Japanese system. Results of her research have been published in various scholarly journals, including Japanese Economic Journal, Journal of Population Problem, Econometric Review and Quarterly Journal of Social Policy. From 2008-2012, she was a principal investigator of a large competitive fund from the Ministry of Education, Culture, Sports, Science and Technology in Japan, with the theme "Work and Life-Balance form Gender-Sensitive Perspectives: Designing a Work Style that Enables Career Development, Family and Community Activities Program."  She is currently on an Abe Fellowship program and has been a visiting scholar to Harvard University and Cornell University.
 Lunch will be served. Advance registration is required.
General Contact: Emiko Mizumura, em2265@columbia.edu 
Media Contact: Ryoko Ogino, ro2213@columbia.edu
Please be advised that this event may be photographed, so your image may appear on our website later.  If this is an issue, please let us know.  Thank you.
When & Where

Room 307, Uris Hall, Columbia Business School
3022 Broadway
New York, NY 10027


Friday, September 18, 2015 from 12:30 PM to 2:00 PM (EDT)
Add to my calendar
Organizer
Center on Japanese Economy and Business, Columbia Business School

Established at Columbia Business School in 1986 under the direction of Professor Hugh Patrick, the Center on Japanese Economy and Business (CJEB) promotes knowledge and understanding of Japanese business and economics in an international context. The Center is a research organization widely recognized for its international programs, which provide prominent speakers from the public and private sectors a forum for collaboration and reflection on Japan, the United States, and the global economy.

www.gsb.columbia.edu/cjeb
The Effect of Family-Friendly Regulation on Fertility and Work: Evidence from Japan Using Natural Experiments