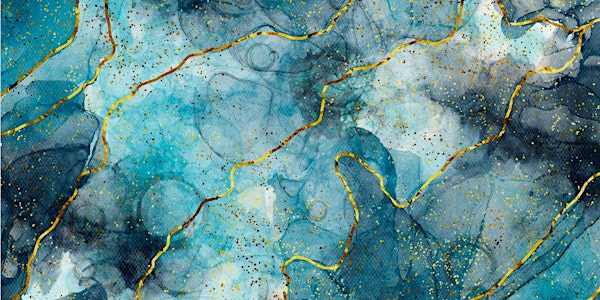 The Effect of Absent Fathers: Father Desire, Father Wounds.
The monthly #WUJ Webinar Series invites the entire Jungian community to stand in solidarity with our Ukrainian colleagues. All are welcome.
By #WUJ - #WithUkrainianJungians
Date and time
Tue, 6 Jun 2023 10:00 - 11:45 PDT
About this event
1 hour 45 minutes

Mobile eTicket
----- English version -----
The #WUJ Webinar Series 'Making the Unsayable Experiential' is for all in the Jungian world and beyond and is an expression of solidarity with our Ukrainian Jungian colleagues.
Attendance at the webinars is free, but please make a donation to support our Ukrainian colleagues experiencing severe financial hardship: https://gofund.me/49977cf7.
Please give generously.
The Effects of Absent Fathers: Father Desire, Father Wounds - by Susan Schwartz and Elena Liulina
Chair: Stephen Bushell
The presence of a father's emotional deadness and absence has a significant impact on body, mind, and soul. The 'absent father phenomenon' means those without a father figure retain an absence in the heart, a longing. Jungian and other depth analytical approaches, dreams, and case examples offer a context for understanding this experience and its ensuing dynamics psychologically, physically and emotionally. The talk will also consider intergenerational experiences, as well as the context of war in which many fathers are forced to be absent and also may die. From experiencing this loss and absence we can find places for hope and healing to begin.
----- українська версія -----
Серія вебінарів #WUJ "Зробити невимовне досвідченим" призначена для всіх у юнгіанському світі та за його межами і є вираженням солідарності з нашими українськими юнгіанськими колегами.
Участь у вебінарах безкоштовна. Ви ожете зробити пожертву ( Безкоштовно для українців) на підтримку роботи СЖУ на сторінці GoFundMe: https://gofund.me/49977cf7.
Ефект відсутніх батьків: Батьківське бажання, батьківські рани - Сьюзен Шварц та Олена Люліна
Голова: Стівен Бушелл
Емоційна мертвість і відсутність батька має значний вплив на тіло, розум і душу. "Феномен відсутнього батька" означає, що ті, хто не має батька, зберігають у своєму серці відсутність, тугу. Юнгіанський та інші глибинні аналітичні підходи, сновидіння та конкретні приклади пропонують контекст для розуміння цього досвіду та його подальшої динаміки на психологічному, фізичному та емоційному рівнях. У розмові також буде розглянуто досвід між поколіннями, а також контекст війни, в якому багато батьків змушені бути відсутніми, а також можуть загинути. Переживаючи цю втрату і відсутність, ми можемо знайти місця для надії і зцілення.
Матеріал розкривається через спільне проживання казки братів Грімм "Безрука діва".