Location
Walnut Hill School for the Arts
12 Highland St
Natick, MA 01760
Description
We are excited for this year's event! Some of the best speakers in social media will be on the stage at the Walnut Hill School for Arts on April 2, 2013.
The agenda is set as follow:
Antonio Viva, Moderator, Head of School, Walnut Hill School for the Arts
Welcome
9:30 AM-9:45 AM
Announcements, agenda and what's on tap.

Michael Stoner, mStonerMichael Stoner, President, mStoner
What I Learned About Social Media in Researching Our Book, Social Works
9:45 AM-10:15 AM
Michael will discuss the key takeaways from the work mStoner, Inc., did in identifying institutions and campaigns to feature in our book, Social Works. [It's a social media cookbook with recipes 25 campaigns focused on raising money, boosting image, recruiting students, engaging alumni, and accomplishing other important goals.] He'll share some "must-haves" in any socially driven campaign you might create.

Chris Savage, Co-founder and CEO, Wistia
Creating relationships with video!
10:20 AM-10:50 AM
Online video is an incredibly powerful medium. It's emotional, engaging, and effective. Used effectively, video can help you deepen the relationship with your audience. Chris will be walking through how Wistia's video marketing has evolved over time, so you can avoid some of the mistakes they have made and get way more out of video!

Break No. 1: Networking, tweeting, friending and reading
10:50 AM-11:20 AM
Connect with fellow colleagues and friends in person.

Joanna Lord, VP of Growth Marketing, SEOmoz
How to Use Social Media to Build Trust, Loyalty & Evangelists
11:20 AM-11:50 AM
Joanna will cover top tools and tips on how to use social media to create tribes of loyal supporters—whether it be for your school or for your cause. She will cover ways to find influencers, get in touch, and formulate tactics to empower their voice for your community. Wondering how some of the biggest brands have created loyal communities? Joanna will help shed light on how this is done.

#IOLchat, Raheel Ramzanali, Melissa A. Venable & Laura Milligan, OnlineCollege.org.
Twitter Chats: Tools, Tips, and Techniques for Higher Ed
11:55 AM-12:25 PM
The goal of this presentation is to introduce attendees to the educational and networking benefits of creating a Twitter chat for their brand or class. We provide a brief description of the live chat format with examples of what constitutes a Twitter chat. We also identify the challenges we've come across while running the weekly #IOLchat (Inside Online Learning chat) over the past 18 months, and how attendees can avoid critical mistakes when starting their new initiative.

Brandon Croke, Senior Marketing Manager, Inigral
Social Media and Student Trends: Where are they headed?
12:30 PM-1:00 PM
You've read all the blog posts, attended the webinars, and took notes at the presentations on how to engage students through social media. But have you taken the time to ask students what they really want? In this presentation we'll share the latest survey research on how thousands of high-school and college students use social media in their daily lives and college decision making process.

Lunch
1:00 PM-2:00 PM
Enjoy a much needed lunch break at Walnut Hill School for the Arts.

Maggie Georgieva, Associate Product Manager, HubSpot
How to Create Marketing Offers Your Prospects Will Love
2:00 PM-2:30 PM
Maggie will share the secrets behind creating lovable marketing content: from coming up with the perfect idea for an ebook or webinar through the actual production of the content. This presentation will discuss the process of planning, building and measuring your marketing to help you generate more prospects and inquiries.

Ian Symmonds, President and Founder, Ian Symmonds & Associates Inc.
Viral Video: Bringing Culture to the Curb
2:35 PM-3:05 PM
Ian Symmonds, from Ian Symmonds & Associates Inc., demonstrates the importance of engaging videos to authentically represent an organization's unique identity. These compelling videos, all with different backgrounds, highlight the possibilities of perceived dynamic when preparing video messaging. Ian shares three wildly different representations of marketing videos. As many agree, nothing is better than the power of video, and no other media — including print, digital photography, or text — more effectively represents an organization's culture to the outsider.

Break No. 2: Networking, tweeting, friending and reading
3:05 PM-3:35 PM
Connect with fellow colleagues and friends in person

Elisabeth Russo, Enrollment Manager, Assumption High School
How to Spark Fireworks with an Integrated, Out-of-the-Box Marketing Campaign
3:40 PM-4:10 PM
Find out how you can tap the energy of your student body to continue to draw students to your school. Elisabeth Russo will introduce you to a wildly successful campaign that she led at Assumption High School, using popular music and student leaders to develop an out of the box recruitment video. Involving students in your media campaign connects your student body to the recruiting effort and the buzz created far surpasses any adult-generated media campaign. Brainstorm about your particular situation and develop ideas that will work for you!

John Hill, Higher Education Evangelist, LinkedIn
Inversity, A Higher Education View of LinkedIn
4:15 PM-5:00 PM
In his talk "Inversity, A Higher Education View of LinkedIn," John focuses his presentation on four key aspects of LinkedIn: people, jobs, companies & groups, and provides insight into how we can leverage these core components for better individual and institutional advancement. As he demonstrates the four basic tenets—listening, researching, engaging and enabling ambassadors—that have emerged in social media, he provides valuable insight into the hidden powers of electronic rolodex of LinkedIn. This presentation helps inform education and non-profit professionals how to utilize LinkedIn to aggregate audience, target market, communicate, qualify development leads, engage alumni and develop robust networks.

Tweet-Up: Gather together to talk about the day's best presentation
5:00 PM-7:00 PM

Thank you to our supportive sponsors: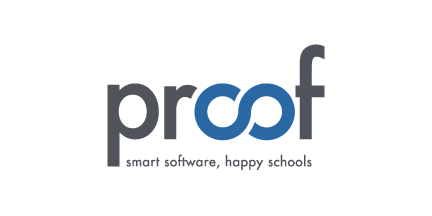 Thank you to our supportive host:

Cancellation policy: edSocialMedia will be unable to issue refunds to registered participants who do not attend. However, attendees who must cancel due to weather-related problems may receive credit towards future edSocialMedia events. Please direct all cancellation-related inquires to info@edsocialmedia.com.