Studio 522 presents Kristin Simmons' The Edge Of Glamour Exhibition
About this event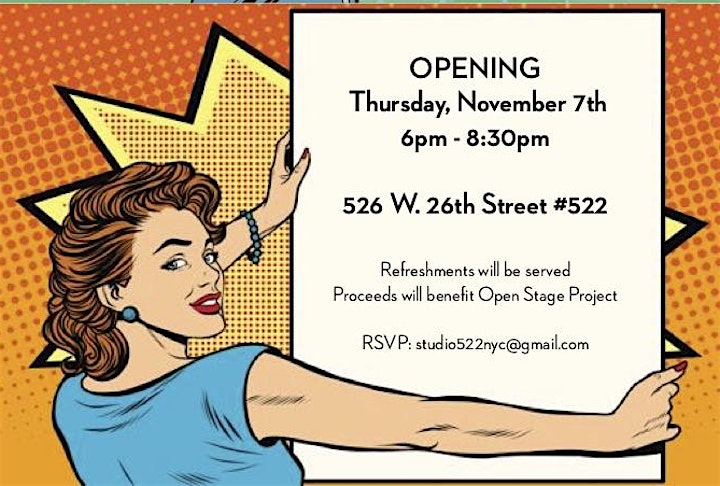 We've all heard the saying "Beauty is Pain," but ask a woman what it feels like to purchase new shoes, get a haircut or spend a day at the spa and you will hear myriad pleasurable adjectives. Simmons aims at satirizing the culture of the elite consumption while simultaneously acknowledging her own complicity. 
The Edge of Glamour is not only about the double-standards of female identity, but also about challenging what institutions expect or deem as unacademic art, and questioning what constitutes "valuable" subject matter. 
*As a supporter of raising women's voices, Simmons has chosen to donate All proceeds from the exhibition to Open Stage Project , a non-profit organization working to increase gender parity backstage by mentoring and providing educational opportunities to high school women interested in theater, television, and film careers.
For more information on the artist, including additional works visit her website www.kristinsimmonsart.com or her Instagram @kristinsimmonsart
Organizer of The Edge of Glamour
At Studio 522 we are reimagining the salon experience. A far cry from factory-floor bustle, we believe that walking into our warm, intimate loft in Chelsea should feel like being welcomed into our home. The art-covered walls and sun-soaked space help any city-induced stresses melt away, so that you can feel totally at ease and open – the ideal conditions for discovering the perfect expression of your individual look.