We are excited to invite you to The Ecosystem project launch event!
About this event
הצטרפו אלינו לאירוע ההשקה!
על מה ולמה?
זמן לחגוג את השקת פרויקט 'The Ecosystem' - ספר המאגד ראיונות, תמונות ואינסייט'ס על כ60 שחקנים בתעשיית היזמות המקומית, עליו אנו עובדים בחודשים האחרונים. מוצגים שם סטארטאפים, קרנות, אקדמיות, MNC-ים, מתחמים, קהילות, תכניות ועוד...
בואו לחגוג איתנו, וכמובן - לקחת ספר הביתה!
מתי ואיפה?
האירוע יתקיים בתאריך 2.2.22, בשעה 18:30, באברהמ'ס הוסטל בתל אביב.
שימו לב: עקב הנחיות הקורונה, ההשתתפות באירוע מחייבת רישום.
האירוע יתקיים בהתאם להנחיות משרד הבריאות. אנא הביאו איתכם אישורים בהתאם להנחיות השעה.
כמובן שנעדכן במידה ויחולו שינויים.
אפליקציית המידע על האירוע - https://booklaunchevent.glideapp.io/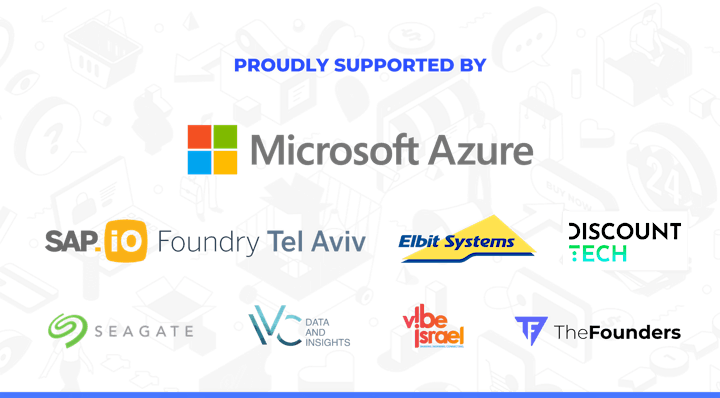 About
Join us at The Ecosystem book launch event! The project invludes a printed book (and a matching website) that includes interviews, photos, and insights from 60+ individuals and organizations from the Israeli tech industry that were selected out of hundreds of nominations - startups, venture capital funds, entrepreneurship programs, open innovation activities by MNCs, academia activities, co-working spaces, communities, and more.
It's a great networking opportunity with free beer and books as giveaways!
Agenda [*The short speeches will be in Hebrew]
18:30-19:00 Registration
19:00-20:00 Mingling, beer, books, photos...
20:00 Short speeches: Erez Gavish and Doron Simhi, book creators
20:10 Microsoft
20:20 SAP.IO
20:25 Elbit
20:30 Discount Tech
20:35 The Innovation Authorithy
More beer, books and photo shoot
When and where
February 2, 2022, 18:30-21:00
Location: Abraham Hostel, Tel Aviv.
The event will follow COVID-19 current safety guidelines. All attendees are required to provide identification to confirm the individual presenting proof of vaccination or negative test in order to enter the venue.
The event's app: https://booklaunchevent.glideapp.io/
Thank you!
The Ecosystem team.
www.theecosystem.xyz