Description
Whether it's trade wars, modern monetary theory, or breaking up big tech companies, the 2020 election will have a huge impact on the global economy. But which of these ideas could actually happen? And what would they do to the economy?

Join the Booth Government Club for a conversation with Professor and Former Federal Reserve Governor Randy Kroszner to break it all down. In a conversation moderated by Adam Creighton, journalist-in-residence at Booth's Stigler Center, professor Kroszner will discuss:

-Economic policies of the Democratic candidates, and what might play out over the campaign
-Pressures on the Federal Reserve
-What to expect from a second Trump term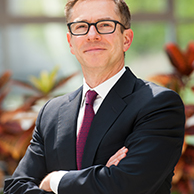 Randall S. Kroszner is Deputy Dean for Executive Programs and Norman R. Bobins Professor of Economics. Dr. Kroszner served as a Governor of the Federal Reserve System from 2006 until 2009. From 2001 to 2003, Dr. Kroszner was a member of the President's Council of Economic Advisers (CEA). Since 1990, Dr. Kroszner has taught at the University of Chicago Booth School of Business. Dr. Kroszner received a Sc.B. in applied mathematics-economics from Brown University and an M.A. and Ph.D., both in economics, from Harvard University.
Adam Creighton is the economics editor at The Australian. An award-winning economics journalist with a special interest in tax and financial policy, he spent most of 2016 at The Wall Street Journal in Washington, DC. He won the Citi Journalism Award for Excellence in 2015, and was runner up in the internationally recognized Bastiat Prize for Journalism in 2014. He started his career at the Reserve Bank of Australia and studied economics at Oxford, where he was a Commonwealth Scholar. In 2017 he was appointed to the National Archives of Australia Advisory Council.
This event is co-sponsored by the Stigler Center for the Study of the Economy and the State and the Harris School of Pulic Policy's Center for Economic Policy.