Description
Welcome back to the Rocky Mountain Power Foundation Lectures in Entrepreneurship Series! This year's series is full of great speakers as well as new opportunities to network with community and campus organizations. The format for this year will include a main presentation and a networking event that will be followed by a panel of entrepreneurs from the organizations we partner with.
This event's themes are the "The Dynamics of Entrepreneurship on the Family" and All in the Family. Leading us off, Maria Markusen and Jim Creigh, will share their experience with having entrepreneurs in the family. For the panel, Travis Millward from the Millward Agency, Ryan Crafts with Culinary Crafts, Dana Brewster and Mark DelVecchio with Millcreek Cacao Roasting will share their experiences working with family members, generational businesses and more.

6–7:00 p.m. - All in the Family: The Key to Working Successfully with Family Members - Maria Markusen and Jim Creigh in the Gore Auditorium
6:30–8:00 p.m. - Family-Owned Business Alliance Networking Event in the Gore Atrium
7:45–9:00 p.m. - All in the Family: Travis Millward, Ryan Crafts, Dana Brewster and Mark DelVecchio in the Gore Auditorium
Thank you to our sponsors for making the Lectures in Entrepreneurship Series possible!
Lecture Series Sponsor: Rocky Mountain Power Foundation
CFE Visionary Sponsor: KeyBank
Community Collaborators: Local First Utah, the Sugar House Chamber, Utah Independent Business Coalition, Utah Microloan Fund
To help us prepare for the lecture series and panel presentation as well as the networking event, please make sure to RSVP individually for the Presentation and separately for the Networking Event.
Each evening will be held in conjunction with the Lectures in Entrepreneurship Class with undergraduate and graduate students. The presentations, networking events and panels are open to the public. We encourage all guests to join us for all three sections of the evening and only request they RSVP for us to manage the networking events accordingly. The presentations and panels will be held in the Gore School of Business Auditorium. The networking events will be held in the Gore School of Business Atrium in the Basement. Covered Campus Parking is available off of 1700 South and 1200 East. No parking passes necessary.
We look forward to hosting you for this and our future Lectures in Entrepreneurship events.
---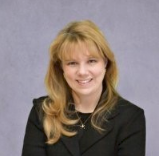 Maria Markusen is an entrepreneurial visionary, strategic innovator and influential leader with a track record of driving landmark change in healthcare while delivering exceptional bottom-line results to providers, partners and consumers.
For 20 years, Maria has been on the forefront of explosive industry shifts, successfully anticipating and exploiting opportunities to diversify and transform the consumer healthcare experience. She revolutionized healthcare retail and propelled rapid growth for long-term care organizations on a national scale.
Maria guided the re-branding of Simply Shops twice, a premier healthcare retail outsourcer, and spearheaded a funding partnership with VGM Group, the largest member services organization and buying group for independent home medical equipment providers in the U.S. While devising a 10-year infrastructure expansion plan and overseeing daily operations, financial modeling, sales/marketing execution, and vendor relations, she strategically positioned Simply Shops as a pioneer of best practices in store design, branding, consumer value, and clinical retail programs. Simultaneously, Maria designed and launched multi-million dollar products/services that captured repeat business, increased employee satisfaction and improved patient care outcomes.
During her initial roles as Partner and Chief Operating Officer of Simply Retail, Inc., Maria was charged with restructuring the organization into a long-term annuity management services business and outsourcing agent for healthcare systems. With keen foresight, she led the creation of a one-of-a-kind, never before implemented retail category and distribution market in response to the untapped $6B consumer market.
Maria is the voice of healthcare retail, creating the term caretailing and the industry's only sales curriculum specifically for clinicians, healthcare providers, ancillary service teams and hospital personnel.
Her impact is lauded back to her earlier career in the senior care industry. As Partner and COO of Welcome to Our Home she guided the ground-up creation of the market's first senior living development company and helped crack the financial code of building and operating profitable market-driven senior living in rural undeserved areas. At Sunrise Senior Living, she retooled a challenged multi-state business into a well-branded, well-run, well-respected care management organization while doubling footprint and NOI.
Outside of her professional pursuits, she is passionately devoted to her community. As an active committee member of the Junior Leagues of Minneapolis and Omaha for 13+ years, Maria chaired the organization's largest fundraiser, led the development of a five-year strategic plan and managed the purchase/sale of two building campaigns. She has also served on the Board of the Omaha Creative Institute.
Maria holds an MBA and a BA in History. She was born and raised in Minneapolis and currently resides in Omaha with her partner Jim and stepsons Jay and Tom.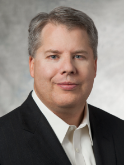 Jim Creigh is a partner with the Kutak Rock LLP in Omaha. He is nationally recognized lawyer with extensive experience in corporate finance, corporate governance, mergers and acquisitions (M&A) and other transactional matters. During his career, he has led more than 250 financing and acquisition transactions in both legal and business capacities. His experience includes venture capital transactions, private fund formations and more than a dozen initial public offerings (IPOs). Mr. Creigh is a frequent speaker and author on securities and M&A topics. He is a past speaker at Practicing Law Institute's Annual Institute on Securities Regulation in New York and served as an Adjunct Professor in Securities Regulation at the Boalt Hall School of Law at the University of California at Berkeley.Mr. Creigh also serves as the president of a family foundation and previously served as a trustee of a small liberal arts college. He has served on a variety of legislatively- and judicially-appointed commissions, and is a frequent speaker on higher education topics. Mr. Creigh received his JD and MBA from Georgetown University and his AB from the University of Nebraska.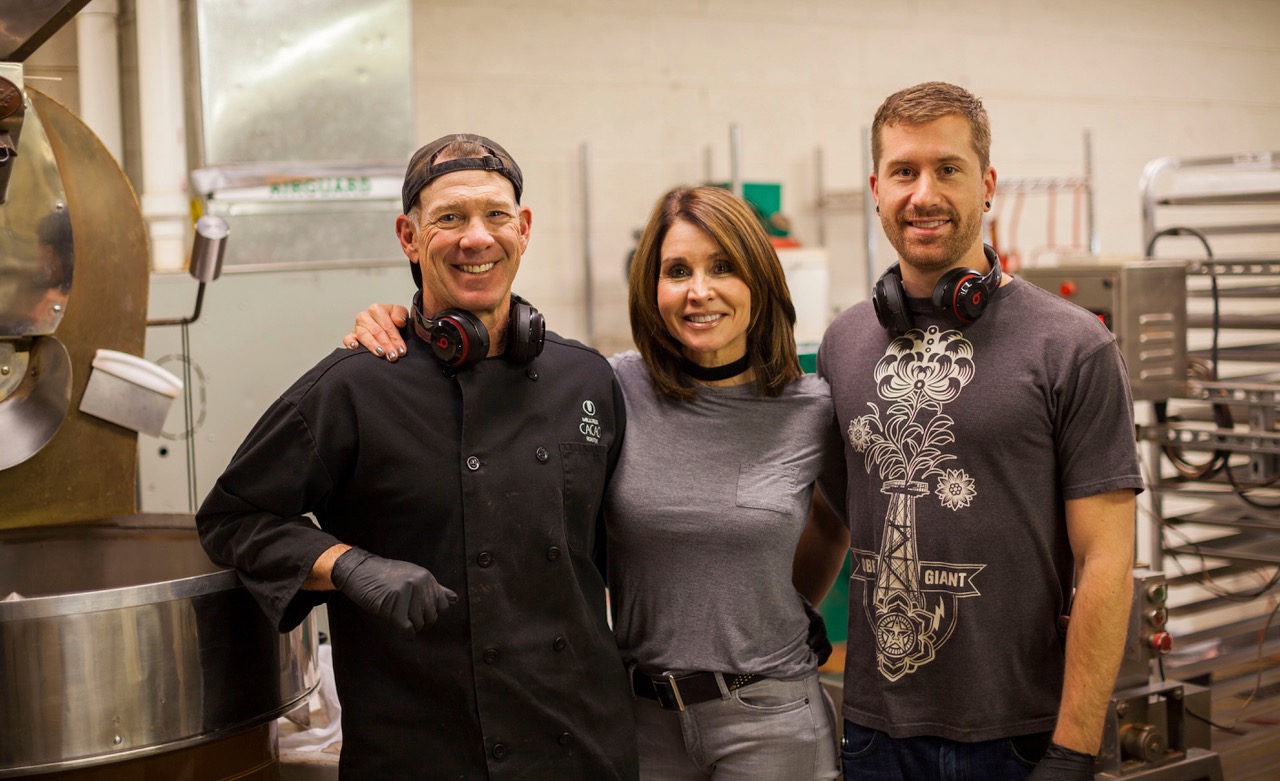 Dana Brewster is passionate by nature and curious by design and loves the adventure of being a serial entrepreneur. She embraces the obstacles of starting a business and the intensity to keep it thriving. She has owned Millcreek Coffee Roasters, now in its 26 year. She brings her experience in coffee roasting and love of travel to our business, Millcreek Cacao Roasters, farm to bar chocolate, where buying direct and sustainable practices are integral to our mission. Dana enjoys cooking and entertaining so her first businesses, A Catered Affair along with Truffles of Park City, were a natural fit. Born and raised in Salt Lake City, she resides in Park City, Utah with the love of her life, Mark. When away from the factory, Dana can be found playing with her three children and two grandchildren, exploring the mountains on a bike or on skis, or competing in Pickleball.
Mark DelVecchio is an experienced educator and world traveler. He constantly strives to seek the unique. Creating chocolate experiences is his latest of a long line of passionate endeavors. Mark brings his researching skills and appreciation of culture and food to enhance our artisan farm to bar chocolate business. He has experience in teaching and learning on four continents, most recently in Addis Ababa, Ethiopia and has earned a masters degree in Educational Leadership. He was born in Rhode Island, but in 1992 his love of skiing lured him to Park City, Utah, but his love for Dana kept him here. Mark is always on a quest to challenge himself and competes in road and mountain cycling, nordic events and Pickleball.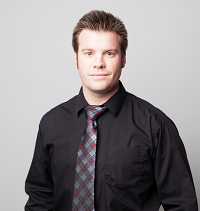 Travis Millward is a connector: He is passionate about developing business relationships that are lasting & mutually beneficial. Travis believes in the necessity of connection, trust and integrity in order to create & keep those relationships. In 2015, Travis was accepted into Goldman Sachs 10,000 Small Business Program. He has always had a love for entrepreneurship, especially on the subject of family business.
Alisha Doyle founded and incorporated Satori in 2006. Her experience in building, leadership, and business development plus her passion for streamlining projects, collaborative efforts, and sustainability sets the tone for Satori's company values. Growing up in the construction business and working alongside her father specifically in the hotel renovation and construction arena since 1999, Alisha brings a talent for proactively identifying and resolving issues. Exceptionally well organized with a track record that demonstrates self-motivation, creativity, and initiative to achieve company goals, she strives to always strengthen Satori's foundation.