Description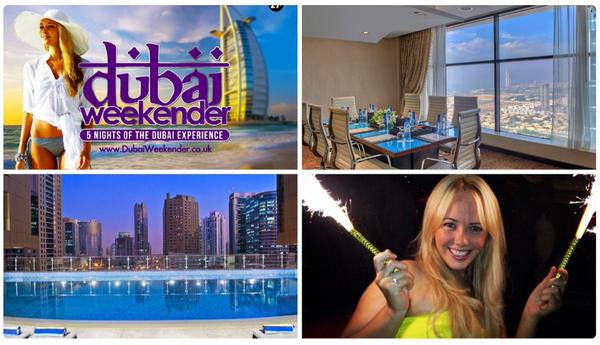 Dubai Weekender is back & were taking Bookings NOW!
Join us in The United Arab Emirates this October for another exciting edition of our annual group trip - the Dubai Weekender!

After the major success of previous Dubai Weekender trips we are back with the 8TH EDITION of the Dubai Weekender! Once again, groups of Young Professionals, Socialites, Party People and Sun Seekers from across the UK, Europe, Africa and the USA; will all fly out for the ULTIMATE Weekender at one of the most awe inspiring destinations in the world - Dubai!
Proudly setting itself apart from other group holiday packages, the Dubai Weekender promises to offer a great holiday experience and unbeatable night life events for our guests; all without the unsightly price tag! We have teamed up with Fresh Holidays to give you the very best in ATOL Protected flights and accommodation packages available anywhere in the world and that is without holding back on the luxury aspects expected from a Dubai experence. With extra add-on's available including luxury upgraded suites, desert safari's, desert buggies, trips to the Burj Khalifa (the tallest building in the world) and more, including the opportunity to network and socialise with other young professionals and socialites joining us for the Dubai Weekender experience; this is future in Dubai Travel and the best way to experience Dubai in 2016!
To find out more, get in touch and book with our team: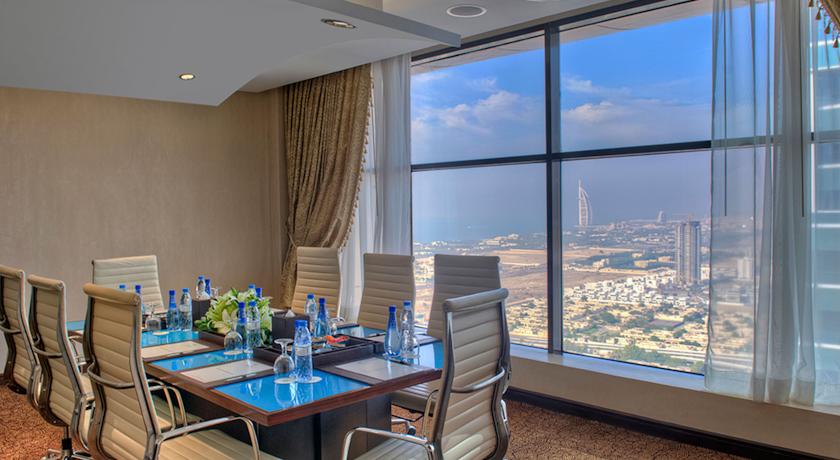 How much is it?
The full packaged price for the Dubai Weekender is just $1800 per person based on two people sharing a fully kitted out luxury hotel apartment which includes return flights, 4* Luxury Hotel Apartment and entry to all nightlife events on the Dubai Weekender Schedule.
Furthermore, our great, affordable travel package allows you to PAY OFF YOUR TRIP IN INSTALLMENTS!
BOOKINGS NOW OPEN!

Be sure to join us this year for more good times; networking, socialising, shopping, sun lounging and of course our FOUR AWESOME PARTIES!
If you want to join us on this trip start by putting the date in your calendar!
DUBAI WEEKENDER 2016:
12th October - 17th October 2016
Bookings are now open for the Dubai Weekender trip and as we are currently in the month of April, you still have A WHOLE 4 MONTHS to save $1800.00 for the whole Dubai Weekender package! Yes! Just $1800.00 in total (per person based on two people sharing) includes return flights from Dubai, full trip accommodation at lush 4* hotel apartments and entry to all the parties!
TO UPGRADE TO OUR VIP PACKAGE FOR MORE LUXURY SERVICES AND TREATS REQUEST THE VIP PACKAGE BY CONTACTING US BELOW

LIMITED SPECIAL PAYMENT DEAL AVAILABLE NOW!
TO BOOK THIS TRIP YOU ARE REQUIRED TO PAY A $100 DEPOSIT
Pay your $100.00 deposit asap and you can opt in to pay off the rest of your trip.
The $100 deposit is included in your full package price!
To find out more, get in touch and book with our team:
der@diamondeffectrecords.com
Pay your $100.00 deposit today!
1. To secure your place on this amazing group trip simply round up your friends
2. Then you can each pay your deposit of $100.00 to secure your places
3. Next our team will contact you to set up your preferred payment plan
4. You can either choose to pay the whole trip off in one go or you can choose to pay it off in two or three installments.
Note there is a fee for online bookings when you pay your deposit - after this there will be no fees incurred as further payments will be via BACS
Deposits are non-refundable so please be sure before you book!

To find out more, get in touch and book with our team:
der@diamondeffectrecords.com
Or Visit:
WHEN: Wednesday, 12 October 2016 at 20:00 - Monday, 17 October 2016 at 07:00 (GST) - WHERE: Dubai, United Arab Emirates -