The Driving Force - Class 1 and 2: VISION/VALUES + MISSION/GOALS
Description
THE DRIVING FORCE
In this two-day workshop intensive you will identify the driving force behind your business, learn how it connects to your personal values, and clarify the mission + vision behind your brand. You will also develop clear language to communicate to your audience, customers and investors what your business does, why it does it, and who it serves.
We will first focus on getting clear about what your personal core values and vision statement are. Then we will use that insight to develop the values, vision, mission statement, and SMART goals for your brand. The clarity gained in this workshop will provide a strong foundation for you to grow your business into a force to be reckoned with.
Students will leave this two day intensive with a working draft of their core values, vision and mission statement for their creative business.
Class 1: VISION/VALUES
What drives you? Imagine it is 5 years from now, what do you want to be able to say about your life? What future do you want to be able to say you lived into? How do your personal core values inform the vision and values of your business? As artists/makers/entrepreneurs starting businesses that we are passionate about, we often think of our brands as extensions of ourselves. How do we tease our brand out as a separate entity, so it can go out in the world and do the work we want it to do?

Class 2: MISSION/GOALS
Want a clear simple way to keep your work on track, to follow the right leads and opportunities and build boundaries to keep distractions at bay? Your mission statement is the guiding light and focus that keeps you on track as your business develops. A mission statement also gives customers, funding sources and media a clear idea of your business' purpose, how it plans to accomplish it, and who its target customer is. During day two students will
SKILLS LEARNED

- Discover your brand core values

- Write a working vision statement

- Write a working mission statement

- Learn how your vision and mission work to guide your business

- Hone your writing skills so you will be able to share your mission statement confidently

- Practice talking about your business, be able to describe it's purpose clearly

- Learn how to write S.M.A.R.T. goals for your business




*Refunds will only be given if notfied at least 72 hours in advance of workshop start*

*Please do not print paper tickets for workshop in an effort to reduce consumption*


MEET YOUR PRESENTERS
Your presenters are artists and makers who have had over a decade of experience running their own creative businesses. They've made mistakes and learned from them, received instruction from mentors to increase their knowledge and skill level, and experienced success and joy through their efforts. Ellie and Heather are excited to share with you what they've learned and facilitate helpful exercises in a humorous + informative way. Their goal is to provide you the space and support to create working drafts of these two valuable creeds (vision + mission) that you will go forth and rule the world with.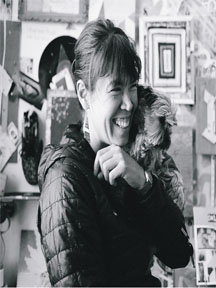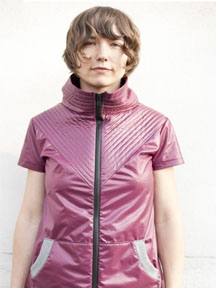 MARKETING PARTNERS 2017