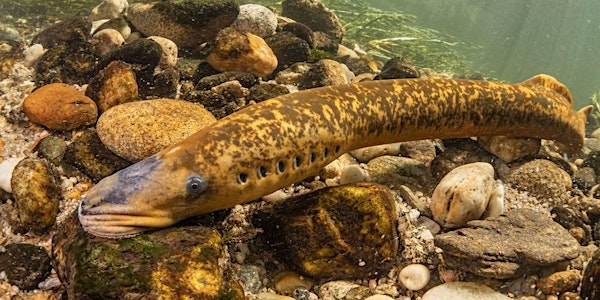 The Drive to Survive: Fish Migration in the Connecticut River
LiveStream Season 4, Episode 2:The Drive to Survive: Fish Migration in the Connecticut River
By Connecticut River Conservancy
Date and time
Wednesday, June 14 · 9 - 10am PDT
About this event
Join us for a deep dive into the epic tale of fish migration! Who's swimming up and down the Connecticut River? Why do fish migrate and what obstacles do they face on their journeys? Why are certain fish ecologically or culturally important? CRC's experienced and talented staff will share migration stories about the river herring, sea lamprey, American shad and American eel, and answer all your fishy questions. Let's dish about fish!
_____________________
About LiveStream: CRC brings your rivers to you! Join CRC staff and partners for a series of live lunchtime presentations, on select Wednesdays from Noon-1pm. You get to learn more about the rivers you love, ask questions, and interact with a river-loving community all from the comfort and safety of your home (or wherever you may be). LiveStream will be hosted via Zoom. Please register for each presentation to receive meeting information.
See past, present and future events in our LiveStream series. Check out CRC's Events Calendar to learn about other upcoming events.
About the organizer
Connecticut River Conservancy is a voice for the Connecticut River watershed, from source to sea. We collaborate with partners across four states to protect and advocate for your rivers and educate and engage communities. We bring people together to prevent pollution, improve habitat, and promote enjoyment of your river and its tributary streams. Healthy rivers support healthy economies.