About this Event
Come celebrate the premiere of the pilot episode of "The Electrics," a romantic comedy web series about the Black experience in Austin.
Doors open at 6PM. Show starts at 7PM.
Sounds by DJ Donte, Drinks, Dripping Stations, Pilot Premiere, Cast and Crew Q&A
About the Series
The series follows Lucky, a young, impulsive Black woman struggling with friendships, adulthood, sex, and dating while looking for love in a predominantly White city.
Her world is turned upside down when she's electrocuted by lightning and gains a new gift: the ability to read minds. Only, she discovers, it's only other Black people's thoughts she can hear.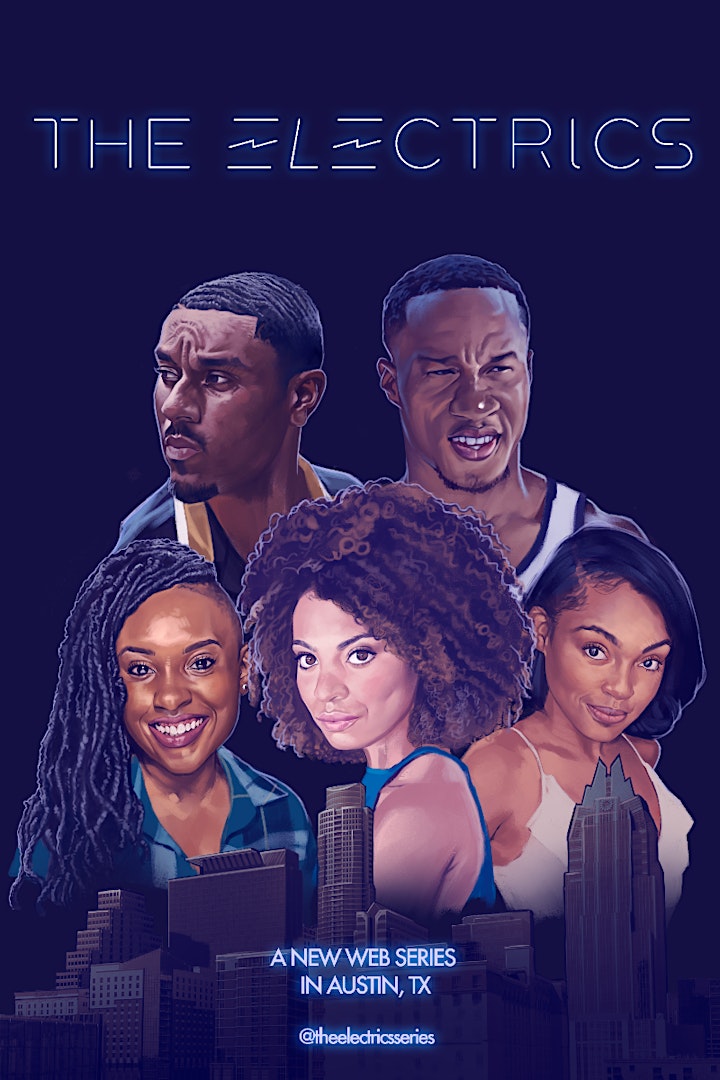 Showcasing Black and Brown Talent
Representation and community support has been an essential part of the vision for this production.
The series features an all-Black leading cast and 80 percent Black and Brown crew. The pilot also contracted with various local Black and Brown caterers, venues, and businesses.
Your Donation Ticket Supports the Show
This party is a fundraising event. The production team worked hard to finance and produce the pilot episode.
Now, we're raising funds to be able to create the rest of the season. Your ticket will help us in this effort.
Follow the show @theelectricsseries
Thank you to our sponsors and vendors of support!