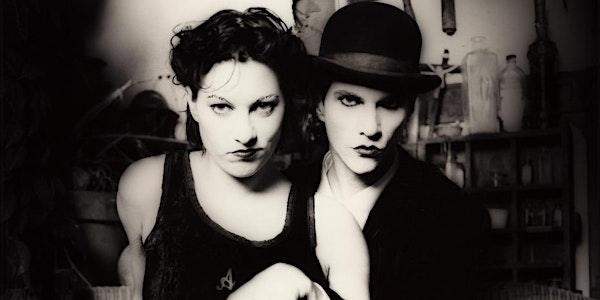 The Dresden Dolls
UNDER 18 WITH PARENT OR LEGAL GUARDIAN
The Dresden Dolls perform at the Colony in Woodstock NY
When and where
Location
Colony 22 Rock City Road Woodstock, NY 12498
About this event
Helmed by drummer Brian Viglione and singer/songwriter/pianist Amanda Palmer, the punk cabaret duo, The Dresden Dolls, have attained legendary status with their darkly original song-craft and visceral, no-holds-barred live shows. Blending performance art and politics with an array of sonic and lyrical influences from The Doors and Black Sabbath to Lotte Lenya and Yoko Ono, the pair reaped global attention for creating a uniquely cathartic sound and vision all their own.
Three acclaimed studio albums – 2003's self-titled debut and 2006's YES, VIRGINIA…, and 2008's NO, VIRGINIA – earned critical praise, hailing The Dresden Dolls' distinctive work as both deeply unsettling, yet remarkably accessible. The group embarked on numerous world tours, DVD releases, hundreds of thousands of tickets sold and souls touched. The duo went on creative hiatus in 2008 but, as Amanda says... "The Dresden Dolls never really die, we just hibernate eternally, crawling out of our coffin when we are hungry for communal blood". It seems as if there is an eternal hunger at play, as new projects are seeping into the world and plans are being hatched. The Dresden Dolls really want everyone to vote.
You also have the option to pre-order your concert merch to pick up at the show!
Simply purchase the merch here via Eventbrite alongside your ticket, and your order will be ready for you to pick up from the merch table at the show.
PLEASE NOTE: any merch orders through Eventbrite will ONLY be available to pick up at the show you have bought a ticket for. If you wish to have the merch shipped to you instead, please order from http://shop.dresdendolls.com (or http://ukshop.dresdendolls.com if you are in the UK!)
http://dresdendolls.com