Description
~~** Poetry, Music, DJ Sets, Art, Dreams **~~
The Dreaming is a wandering music and arts festival organized by Haitian diaspora to bring resources to Haiti with a community-to-commnity model. Enjoy delightful delicacies for body and soul to support Indy's local artists and the children of Haiti in one night. This event will support the Karate Program at Sa-k-la-k-wel in Jacmel.
Featuring: Tatjana Rebelle, Telle, G.O, Nathan Pierre, Skypp, Damon Karl, & Kyro the Artist.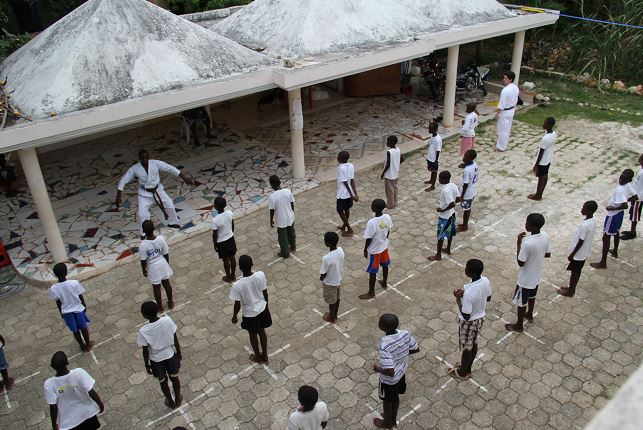 The Dreaming has been to Pittsburgh, Santa Fe, and Indianapolis - and each time it blends local flavor with Haitian culture. The Dreaming is a space to envision a decolonized world. Where International Relation(ship)s rule currency through an indigenous performance art ritual connecting communities. This event imagines an our-topian society that lacks scarcity. Our function is to create opportunities of prosperity and growth for the network of Selke-Dimanche. We work with localized artistic communities to showcase localized culture while promoting a globalized vision of community. This space connects Selke-Dimanche's network of Haitian-ran and based organizations to opportunities that expand their international network.
This event was dreamed up by Selke-Dimanche, and thanks to collaboration with local Haitian residents of Indianapolis and The Indy Convergence.
Those who can't attend but would still like to donate may do so here: https://bit.ly/2NstaVE
In-kind donations accepted for the event, and business sponsorship tiers available!