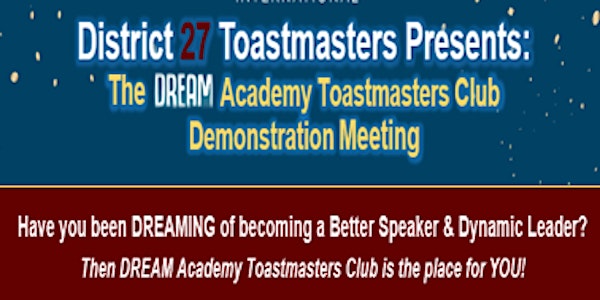 The Dream Academy Toastmasters Club Demonstration Meeting
Dream Academy Toastmasters Club. The place where we encourage you to share your dreams and speak them into existence.
About this event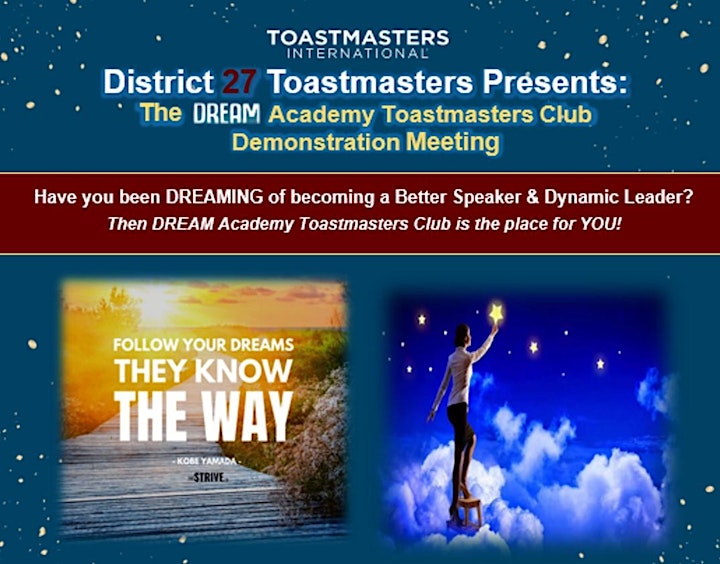 Dreams are stories and images that our minds create while we sleep. They can be entertaining, fun, romantic, disturbing, frightening, and sometimes bizarre. They are an enduring source of mystery for scientists and psychological doctors. Why do dreams occur? What causes them? Can we control them? What do they mean? Here at the Dream Academy Toastmasters Club we provide you with a supportive environment to verbalize your dreams, share them with others, and speak them into reality.