Sales Have Ended
Registrations are closed
Thank you! This will be a life-changing, empowering, motivating, inspiring, and thought-provoking experience. Don't come alone, please bring a friend.
Sales Have Ended
Registrations are closed
Thank you! This will be a life-changing, empowering, motivating, inspiring, and thought-provoking experience. Don't come alone, please bring a friend.
POWERFUL. THOUGHT-PROVOKING. INSPIRATIONAL. MOTIVATIONAL. LIFE-CHANGING. TRANSFORMATIONAL. THE DRAWING BOARD EXPERIENCE 2020!
About this event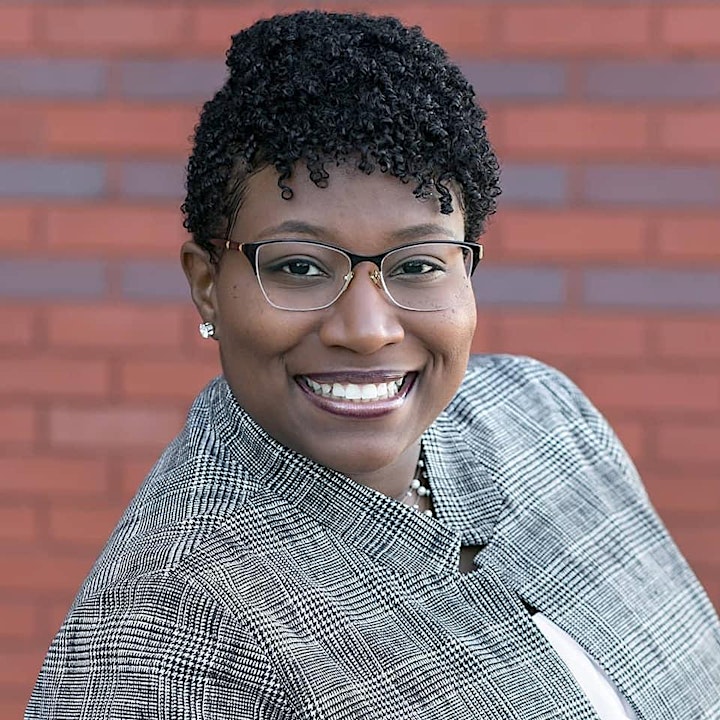 HOST - SHALESSA EBRON
How valuable is an Educator? Where would our world be without them? Shalessa Ebron answered the call and has been impacting the lives of children, families, and fellow educators for nearly two decades. She is committed to radically improving the quality of education across Metro-Detroit. She is a servant leader, missionary, a dynamic educator, and a powerful youth and worship leader.
For the past fourteen years, she has shared her world with the love of her life, her husband, Mr. Andre M. Ebron. Together they share and parent two children; daughter Christian, and son, Andre Ebron II.
Shalessa has a diverse background in computer information systems, operations, research and development, elementary education, and curriculum and instruction. As a 1st and 5th grade teacher, Dean of Students, Dean of Instruction, and currently serving as an Instructional Coach, she is adamant about every child receiving an equal opportunity to discover their greatness and fully actualize their potential. Innovative. Motivational. Resourceful. Diligent. Courageous. Shalessa Ebron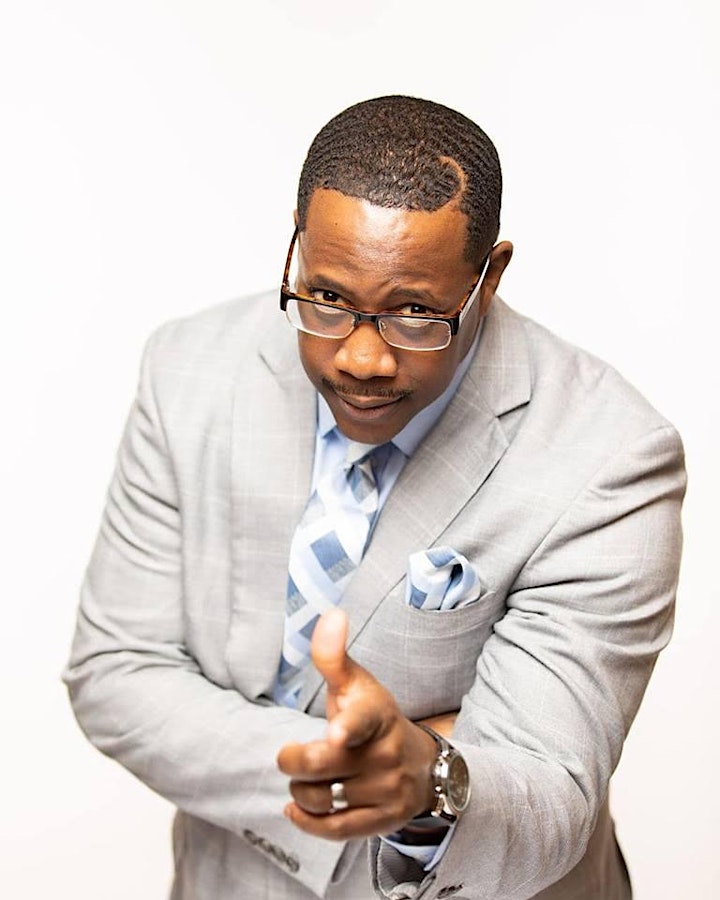 HOST - ANDRE M. EBRON
While many are content with living a life of mediocrity, he's on a mission to transform individuals and organizations from effectiveness to greatness. Called, equipped and trained to perform transformative work on multiple platforms, Andre Ebron operates under the belief that every human being has the potential within to express a facet of God's personality that the earth has never seen before. As an author, speaker and entrepreneur, he is charged to help others unearth those seeds of greatness God planted within them—positioning them to awaken the seeds of purpose in others. After having created and implemented the transformation of school climate and culture within private, charter and public school districts in several markets, Ebron learned that this was so much more than a career or a job. It is his predestined road to success and purpose fulfillment.
Raised by a mother who was a United States Marine and social worker, coupled with the knowledge he obtained from mentors with pastoral and educational leadership experience, it's no surprise that Ebron bears the heart of a servant leader. His innate ability to edify, exhort and comfort doesn't just ring true within the four walls of the church in his ministerial role. Whether he's serving in a social worker role, as an educator at a school or as an administrator for a corporate organization, he strategically challenges those around him to level up in business and life in general.
His heartbeat for community development and excellence in action not only led to his nomination for Administrator of the Year from the Detroit Public School Community District, but it yielded him the Legend Award from Cornerstone Christian College Preparatory School, as well as the Educational Leadership Spirit Award from Rho Sigma Foundation. In addition to awards, his work and accolades led him to be featured in multiple forms of media, including the Journal Gazette Newspaper, the Herald Republican Newspaper and the Karen Dumas Show. On the heels of his debut book, The Drawing Board, Ebron used those same principles and pillars to launch
The Drawing Board Podcast, which streams live every Tuesday from 7 p.m. to 8 p.m EST.
His sophomore project, The Journey Matters: The Making of a Transformational Leader, is scheduled for release in June of 2019 and will further encourage and empower readers to tap into the leader within that may be lying dormant. His annual conference, The Drawing Board Experience, is scheduled for
June of 2020 and promises to be the nation's premier motivational conference for leaders on every level. His message of hope and healing, transformation and motivation, leaves a mark on the hearts of people worldwide that cannot easily be erased.
Dr. Patrice S. Johnson is a visionary executive committed to educational equity and the development of emerging leaders.
Johnson started her service as the vice-mayor of Muskegon Heights, Michigan and has since continued to be a change agent in both political and educational landscapes.
As a scholar-practitioner, Johnson's doctoral research explored the impact of emergency financial management for predominately African American school districts in Michigan. This critical narrative study challenges policies that disproportionately affect communities of color and exacerbate racism.
Also, Dr. Johnson is the Executive Director of Boys Hope Girls Hope of Detroit, where she has improved programmatic efforts that contribute to student's ability to promote critical consciousness, develop social-emotional intelligence, and further social equity through service. Under her leadership, the organization is experiencing a strategic resurgence at this time in its thirty-five-year history of residential and community-based services.
Dr.Johnson is also the author of two faith-based non-fiction books.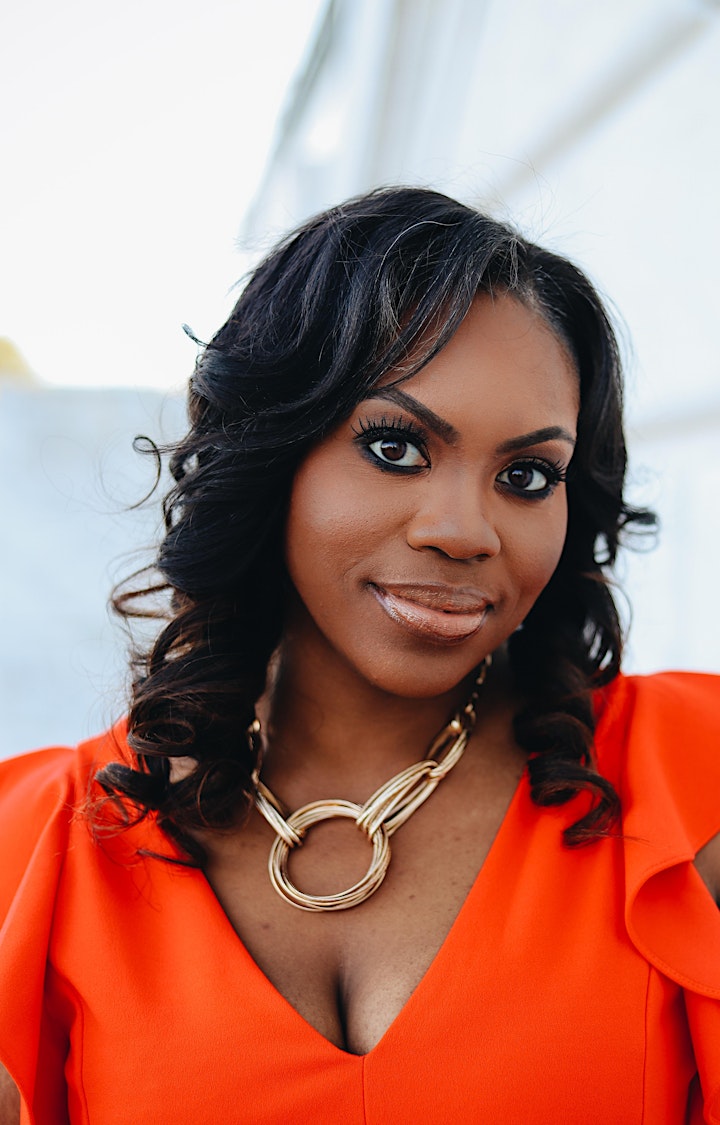 DARIUS "WALLY RICHBURG" McCASKILL
ENTREPRENEUR. COMMUNITY LEADER. WORLD CHANGER.
Darius "Wally" McCaskill is an Entrepreneur, Husband, and Father of three. He prides himself on his relentless drive and ambition. While studying at the American University of Dubai, Darius began his journey in international business while advising Middle Eastern companies on Western trends.
Over the past years, Darius has launched multiple successful ventures and is highly regarded by clients and business professionals in the Sports + Entertainment industry.
As a new Realtor, with the support of his team, Maison Atlanta & Co, Darius has leveraged his business acumen and industry relationships to launch the Sports + Entertainment initiative for Maison Atlanta & Co.
His marketing and advisory experience with professional athletes and entertainers has given him a thorough understanding of the needs of these niche clients, while also providing white glove service to all.
The charity he holds closest to his heart is the Climate Justice Alliance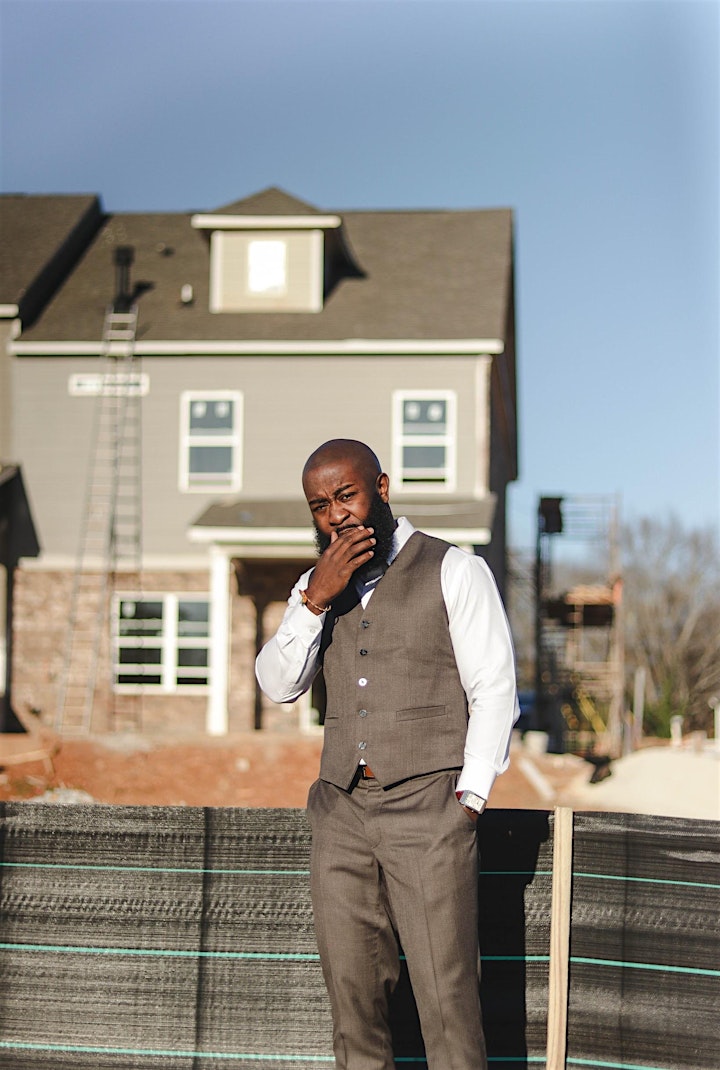 DAWN SMITH
Dawn Smith is a Human Resources professional, with a Bachelor's degree in Organizational Leadership. Having been employed in the fields of customer service and higher education, Dawn's passion and knowledge for project management, organizational development, and policies and procedures has enabled organizations to operate at its highest level of excellence. Dawn enjoys giving back to her community, by working with teen girls and women. She serves in leadership roles amongst various organizations, but her most important job is that of wife to her amazing husband, and mother to two children.
What is the book about:
Inspired by a period of transition, this unique journal was written to remind the reader of the value their life holds, even when situations around them do not exhibit such. This journal is filled with idea generating prompts, motivating prayers, and quotations. This journal sparks love for self, and provides a place to capture invaluable insights in one convenient place.
With the front cover reading "ENOUGH, To Uplift and Inspire Those Who Have Forgotten Their Value", you'll be inspired to make the most of each day, take stock in the value that your life and purpose has, and the impact the rest of the world is waiting for you to make.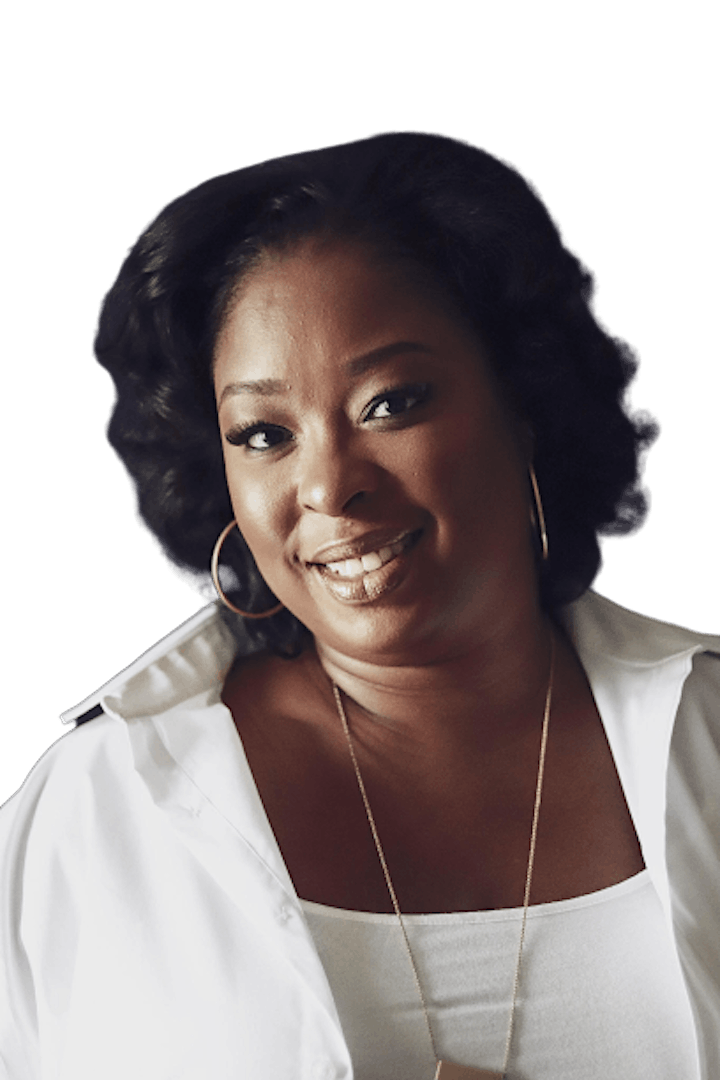 DR. WAYMOND HAYES
Waymond Hayes is a high energy, self-motivated individual with great leadership skills. Currently, Waymond is the Director of Early Learning / Youth Development at Focus: Hope and a frequent workshop presenter and speaker who brings complementary, but distinctly different experiences to Child Development.
He has trained teachers and parents for over seventeen years on a myriad of early childhood topics. With over 20 years' experience working in all areas of Early Education and his quest for knowledge and determination to become a leader in his field, Mr. Hayes has also earned his Associate Degree in Early Childhood Development from Oakland Community College, Bachelor in Early Childhood Education/Family Studies from Rochester College, and Master Degree in Early Childhood Education from Oakland University.
Mr. Hayes also used his knowledge with young children to teach others by becoming an Instructor of Early Childhood Education at Baker College and lecturer at University of Michigan – Flint campus. These experiences have proved critical to his expertise on the topic of Child Development as Mr. Hayes is working to complete his dissertation to receive his Doctorate Degree from Grand Canyon University in Organization Leadership.
Waymond Hayes was one of the first students to attend a head start program on the southeast side of Detroit as well the first Male Center Administrator to open a Head Start all Male Academy at the same agency and location. He credits deep Family involvement in Early Childhood Education as his source of motivation.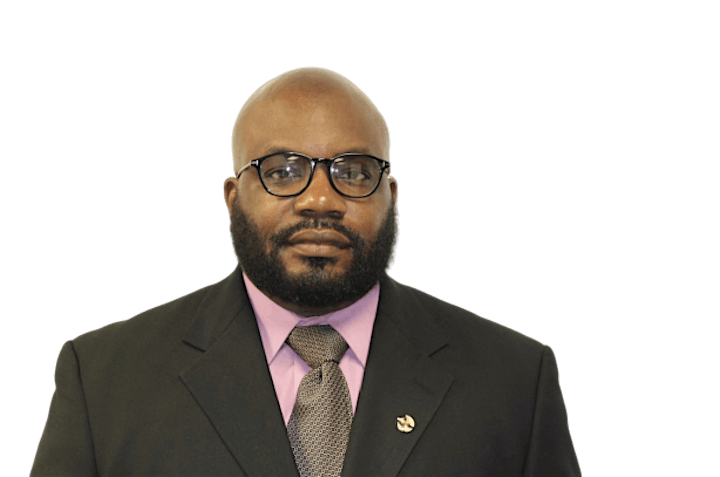 SHANE McMULLAN
A mindset, a model, a momentum! Shane McMullan is the embodiment of these fundamental constructs that are used to build bodies, mold minds and satisfy souls. As the distinguished Founder and President of Shane Fitness, a premium health and lifestyle entity that is committed to assisting individuals and organizations maximize their potential, and to live their best life.
Healthy thoughts lead to healthy habits and those habits are the building blocks to a lifestyle of healthy behaviors. What makes Shane an exemplar of this mindset is that his personal behaviors model his beliefs. As a prolific professional, Shane delivers his product through various modalities including motivational speaking, managing his team of fitness instructors, training countless individuals, groups and corporate clients on the strategies necessary to achieve a healthy personal and professional lifestyle.
His most recent project, the at home DVD "Step Till You Sweat" has enjoyed phenomenal success along with his signature clothing line entitled "Shane Fitness Apparel". Educate and motive; these are the two consistent goals that drive this man on a mission. Whether sharing with an intimate group or a conglomerate, this God-fearing promoter of positivity and purpose is committed to seeing others accept the challenge to change, get charged and become the champion of their own lives.
Certified Personal Trainer
Certified Professional Life Coach
Motivational Speaker
Group Fitness Trainer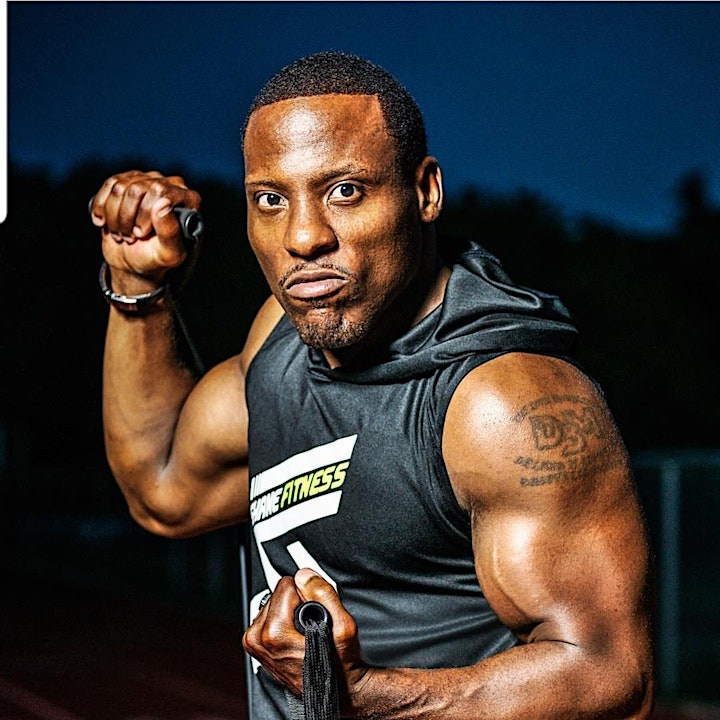 RANDI ROSSARIO-MAPLES
Randi Rossario, aka Life Coach Rosie, is a certified life coach with a millennial audience base. Randi has been in the business of coaching for over 6 years but certified for about 1 year. With clients all over the United States, Coach Rosie brings practical results to your chaos. Coach helps you maneuver through your current situations and lay out the foundation for your next ones. From personal to spiritual, her 30 day goal setting guide is a sure way to get you focused and on course. Accountability is key and you can be sure Coach Rosie is holding you accountable.