Description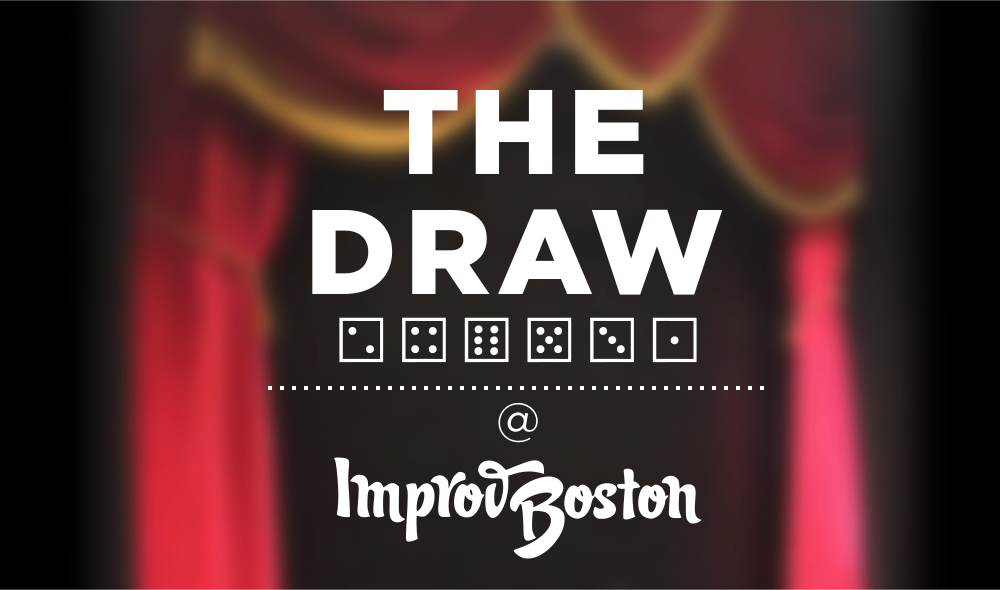 The Draw brings together ImprovBoston's most veteran performers and newest up-and-comers in a unique showcase of improv talent. Up to a dozen students, selected by the luck of the draw, get a chance to play with the pros or tell a story to inspire the scenes. The mix boils down to a delicious fondue of support and laughter. So sit back, grab a beer, and soak up the off-the-cuff madness.
(All IBCS improv students and alums are welcome to to throw their name in the ring for a chance to go up; signups will be in the lobby before the show.)
The Third Thursday of Every Month at 7PM
$5 Online and at the Door
No Student Discount Available
If the date you are looking for does not appear in the dropdown, that show is sold out.
---
TICKET INFORMATION
Once you purchase, you will receive an order confirmation email from Eventbrite on behalf of the theater.
Your e-ticket(s) will be attached to your order confirmation email. No need to print! Just give your name at the door.
IMPORTANT: If you do not see your order confirmation in your inbox, make sure to check your junk/spam folder.
If you do not see your order confirmation in your inbox, click here to access the Eventbrite help center.
If you are having any other technical ticketing-related issues with your order, click here to contact Eventbrite.
Need to view or update the information on your order? Click here for instructions