Description
The Do's and Don'ts of Software Development Outsourcing
About this Workshop:
Many companies have traditionally outsourced software development (with mixed results) largely because of the financial benefits available through using off-shore labor. More and more, it makes sense to consider outsourcing for additional reasons, including:
The need to tap into the increasingly global talent pool
The difficulty associated with building a full team and the associated infrastructure
The need to access high-level talent such as design for usability experts, architects, and program managers
At this workshop, we will cover when (and when not) to consider outsourcing software design and development.


You'll Learn:
Avoid common pitfalls of outsourcing as well as best practices.
Correctly analyze the financial benefits and risks associated with third party software development
Implement the safeguards necessary to protect your intellectual property
Target Audience:
Tech founders, VPs of Engineering and CTOs who are considering utilizing third party development services
Technology investors looking to better understand the advantage and issues with third party development

Workshop Schedule:
Introductions—Tell us who you are and what you'd like to get out of today
Why consider outsourcing software design and development
What to look for in an outsourced partnership
What to outsource for established companies
What to outsource for startup companies
Additional outsourcing pitfalls
Summary of best practices
Q&A
If Time and Interest: Some Typical Outsource Development Examples
Meet Your Instructor: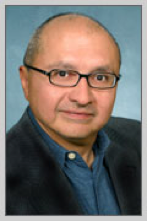 Mr. Viteri brings to 33 North Partners more than 25 years of executive management and expertise in the enterprise computing, software, networking and services market with an impressive record of accomplishments. Mr. Viteri is also Managing Partner of Teqniksoft, a software product development services provider with 10 development locations worldwide. Prior to Teqniksoft and 33 North Partners Mr. Viteri was most recently President and CEO of RF Code, Inc., an emerging growth RFID solutions business where he successfully raised Tier 1 venture capital financing and delivered premier RFID hardware and software products to market.
Prior to RF Code, Mr. Viteri co-founded and served as president of Pinpoint Corporation, the industry's first active RFID and Real-Time Locating Systems (RTLS) Company, where he pioneered the use of this technology for mission critical applications. Previous to Pinpoint, Mr. Viteri was executive vice president of TriTeal Corporation where he was responsible for creating both domestic and international sales channels and infrastructure, drove the advanced Java™ development organization resulting in three patents, and was responsible for growing direct and OEM sales significantly over a three-year period. Following three private financings, Mr. Viteri played an instrumental role in TriTeal's successful IPO in 1996 and secondary public offering in 1997.
From 1983 to 1993 Mr. Viteri held various sales, marketing, and management roles with Sun Microsystems, Inc. Joining Sun during its start-up phase, he held numerous management roles for multiple disciplines during his tenure by creating, managing, and executing many initiatives that account for the success and growth of the business today. In addition to building and managing highly successful sales and marketing organizations, Mr. Viteri also managed systems engineering organizations.
Mr. Viteri has served on several technology company boards and a variety of industry standards bodies. Mr. Viteri earned a B.S. in Electrical Engineering from the Massachusetts Institute of Technology. He is a member of the MIT Educational Council as well as Chair of the MIT Enterprise Forum of Phoenix.