About this Event
History buff and comedian Dave Anthony was considering starting a new podcast in 2014. His idea was to write up an unknown story from American history and read it to a different comedian each week. Having not heard of the story before, Dave hoped the comedian's reaction would be hilarious. He gave it a go and his first guest was comedian Gareth Reynolds. They immediately clicked and fans flooded social media telling Dave to never change the co-host. And he didn't.
Sticking to the formula of Dave reading Gareth a story he has never heard, The Dollop quickly shot up the charts. Fans of both comedy and history were drawn to the wild stories and quick improv skills of Gareth. With millions of downloads, The Dollop has become a regular presence on top of the podcast charts, as well as selling out shows in both the US and Australia.
--
DAVE ANTHONY is a stand-up comedian, actor, and writer. He was raised nearSan Francisco, eventually moved to New York City, and then to Hollywood.
Dave has performed stand up comedy in every state in the US, exceptAlaska, which he barely considers to be a state. He has appeared at theMontreal Comedy Festival, the Vancouver Comedy Festival, the MelbourneComedy Festival and the Bridgetown Comedy Festival. He has performedstand up on Jimmy Kimmel Live, The Late Late Show and ComedyCentral. You may have seen Dave in his recurring role on IFC's MARON orguest appearances on THE OFFICE, ARESTED DEVELOPMENT andHELLO LADIES
Dave's first and only stand-up album Shame Chamber was released in 2013and hit #1 on Australian iTunes and #7 on US iTunes. It charted on Billboard but Dave never bothered to look up what number.
He was also co-host of the critically acclaimed Walking The Room podcast, aregular on Australia's TOFOP with Wil Anderson, and a founder of the LosAngeles Podcast Festival. He currently co-hosts the very popular podcastThe Dollop alongside Gareth Reynolds.
Dave lives with his wife and son in Los Angeles.
--
GARETH REYNOLDS originally hails from the sweet streets of Milwaukee, Wisconsin. After moving to Los Angeles, Gareth starred in NBC's 'The Real Wedding Crashers' which was as creatively stimulating as it was successful. Through that show he began producing and writing his own material, eventually making shows at COMEDY CENTRAL, the TRAVEL CHANNEL, and MTV. In 2015 he began doing an American History podcast called 'THE DOLLOP' with Dave Anthony which currently gets over 5 million downloads every month and takes him all over the world to do live episodes. Between his podcast and touring the country doing stand-up he has taken the lead on ABC show 'HAIL MARY' has been seen on IFC's MARON, has written on NETFLIX original series FLAKED and is currently writing on ARRESTED DEVELOPMENT
7:00pm Doors / 7:30pm Show
$30
Ages 21+
*Please note this event will be mixed seated/standing. Arrive early for best seat selection.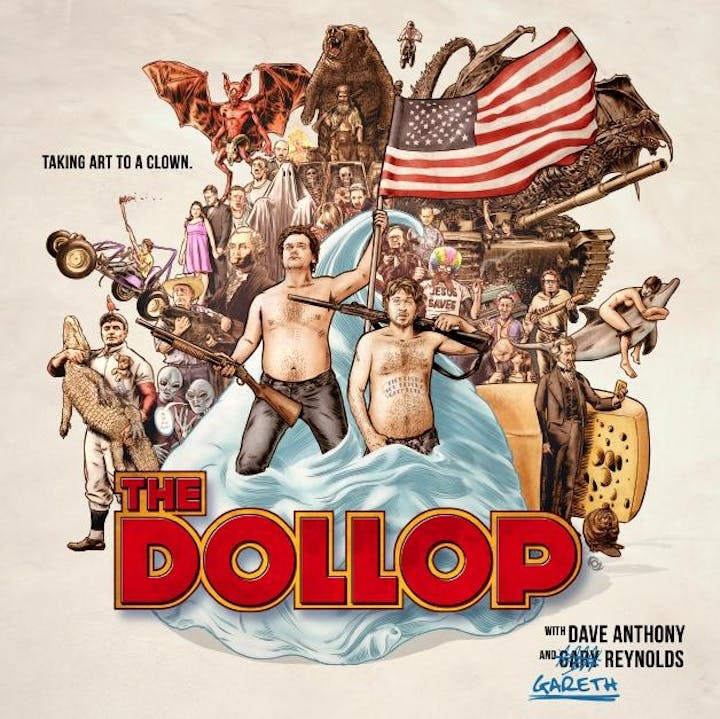 Performers
Date and Time
Location
Refund Policy