The Dollars and Sense of Urban Trees - Are You Getting The Best Bang for yo...
Description
City tree managers are like investment executives whose task it is to optimize their community's return on investment from their urban forests. But, which best management practices, habits, and innovative approaches actually contribute to the bottom line of a city's tree budget? Do large cities and small cities have to think and act differently when it comes to proactively versus reactively managing their city trees? Are there small changes in work habits, tree selection, or tree codes that can add up to significant tree care cost savings? And, if a city is optimizing its approach to tree management, what is the best way to let the town's decision makers knowr
KEYNOTE SPEAKER: Dr Cecil Konijnendijk
Start with Design: Good planning optimizes your Urban Forest's Return on Investment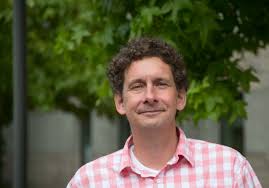 Cecil Konijnendijk is a professor of urban forestry at UBC in Vancouver. He also holds visiting professorships at several Chinese universities. Cecil is passionate about trees and forests, and especially about the values they represent to us humans, and is frequently asked to speak on this topic. He has studied, taught and advised across the world, and has written and edited books such as 'The Forest and the City: the cultural landscape of urban woodland' and the 'Routledge Handbook of urban forestry'. Cecil is a member of the Board of Directors of the International Society of Arboriculture and editor-in-chief of the journal 'Urban Forestry & Urban Greening'.
Kristin Ramstad - The Cost of Not Caring for your Community Forest
Scott Altenhoff and Eric DeBord - Choosing technology to pay you back
Jon Pywell - Making way for new trees by repurposing removed trees
Lightning Round with Special Guests
We look forward to welcoming you to the 2018 conference, and thank you for your continued support!