Description
Book your place in our DIY Digital Marketing Workshop, and get the tools to do digital marketing yourself. You'll learn the fundamentals of Digital Marketing that can be applied to any business. Starting with the creation of your integrated digital marketing plan to ensure that all your online marketing efforts are cohesive.
You will leave the workshop with the tricks and tools to grow your business using social media (including Facebook and LinkedIn), Google Adwords, SEO for your website and email marketing.

Walk away with
A documented digital strategy for your company.
The skills to set up Facebook Posts and Ads.
The basics on your own AdWords Campaign.
Crucial tools to build your database and communicate with them.
Everyone in your team on the same page.
Heaps of new ideas and ninja tactics if you're advanced.
Templates that will serve as references to bring your digital strategy to life.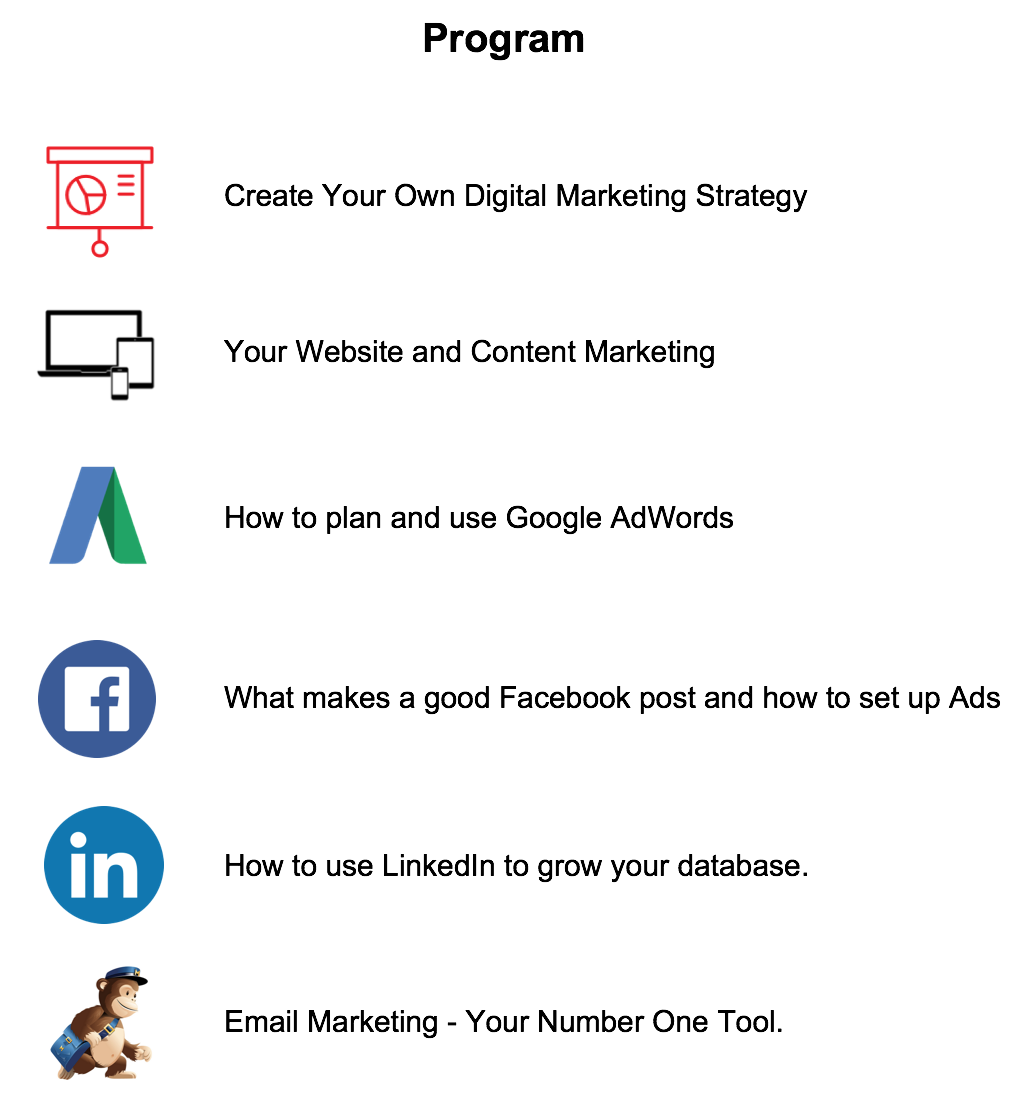 Save