The Divorce Transition Professionals 2.0

Thursday, July 27, 2017 from 8:00 AM to 9:30 AM (PDT)
Event Details
Hello,
We have a real treat in store for you in July. Five of our amazing Family Law attorneys will getting into the nitty gritty of family law as they sit on our Family Law Panel at DTP. 
One may think that family law, divorce, in particular, really ought to be fairly straight forward, right? After all, what's the big deal? One spouse pays the other a monthly support payment, then the kids must be taken care of, so an additional monthly sum is paid by one of the spouses, the kids stay with each spouse half the time and the assets are split 50/50. Well that'll take about 20 minutes, what are we going to do for the rest of the hour!? NOT!
Then reality kicks in, disagreements occur, money gets hidden, income seems to change, the house isn't worth quite as much, taxes come into play, the kids don't want to stay with Mom or Dad, he wants the lamp, she wants the dog and it all goes to hell in a hand basket. So, in come our professionals to figure it all out. Whether they use mediation, collaboration or litigation, somewhere between 6 months and 6 years, you will be divorced (hopefully).
Come and learn how it works and what you can do to help it all run smoothly. If this was the stock market, it would be considered insider trading but for us it's simply education to make us more valuable to our clients.
Register below. Thanks and see you on the 27th.
Neil
---
About Divorce Transition Professionals (DTP)
Why 2.0? Well, after 10 years it is time for a change. A change in location, a change in format and a change in the design. So, we're bringing in a top-notch speaker, holding it in a top-notch location, providing all of the networking and business opportunity you could ask for with some of the best professionals in the community that specialize in working with people dealing with divorce. While this particular meeting may not have all of the following, we expect to provide continuing education, networking, study groups, break-out sessions, case consultations and more......
This event is completely free to all FIRST TIME attendees. It is an opportunity to find out what the Divorce Transition Professionals is all about, what it is about to become and how becoming a member will benefit you. So, if you are a professional in the divorce field i.e. Attorney, Accountant, Financial Professionals, CDFA, Mediator, Therapist, Realtor, Mortgage Broker etc.....please attend and check us out. There is nothing like us in the area currently.
---
This Month's Speaker
Introducing our Family Law Panel of experts for this month's meeting. For more information, please click on their name to go directly to their online bios:
---
This Month's Sponsor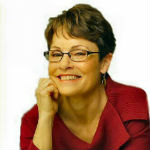 Tracy Williams
Los Angeles, CA
Tel: (323) 791-2533
Tracy Williams is a speaker, workshop facilitator, writer, and acclaimed Self-Mastery Mentor. Tracy has always had the unique gift to recognize and evoke the potential in people. A natural leader, she uses her innate teaching and coaching talents to expertly help others discover or rediscover their soul purpose and reinvent their thought process resulting in life long positive changes so that they are able to attain better results and achieve higher levels of success, greater joy and more fulfillment in all areas of life.
Achieving mainstream corporate success early on, Tracy was at the top of her game, but feeling that, somehow, she was playing in the wrong arena. Compelled to seek what was missing on the outside by bravely investigating what needed attention on the inside, Tracy has trained with some of the most renowned names in the Personal Development, Self-Empowerment and Business Development field. This study resulted in Tracy creating a life she loves living and ultimately realizing that her true passion lay in helping people rediscover theirs by inspiring them to believe and achieve their dream.
The power to create a life we love living is within each of us. Accessing that power requires Self-Mastery. With training and certifications as a Money Coach® and DreamBuilder® Coach Tracy has combined her insight, education and experience to create a visionary process of Self-Mastery…..mastering the mind, a proven, results based program that she shares internationally through a variety of workshops, speaking engagements and group and individual coaching opportunities.
When & Where

Hub101
31416 Agoura Road
#105
Westlake Village, CA 91361


Thursday, July 27, 2017 from 8:00 AM to 9:30 AM (PDT)
Add to my calendar
The Divorce Transition Professionals 2.0