The Divided City: A Discussion with Alan Mallach
Description
Join us for a conversation with Alan Mallach, author of The Divided City: Poverty and Prosperity in Urban America.


Comments provided by
Joseph Della Fave, Executive Director of Ironbound Community Corporation
Larisa Ortiz, Principal of
Larisa Ortiz Associates and Commissioner of the New York City Planning Commission
Professor Laura Wolf-Powers of Hunter College's Department of Urban Policy and Planning


---

The factories may be gone, but millennials are flocking to affordable, once-industrial cities like Newark, Baltimore and Pittsburgh. But alongside their revival, these cities are turning into places of growing inequality, where small, glittering enclaves of prosperity are ringed by larger areas of decline, where millions are relegated to lives of poverty and hopelessness. Alan Mallach, a leading authority on economics and urban revitalization, shows how these cities have come to where they are today, why despite the success of small-scale efforts to build opportunity and inclusive prosperity, no city has yet been able to do so, and how cities can apply the lessons of successful efforts to become places of hope and opportunity.
Please register to join us for wine, cheese and conversation with Alan, Joseph Della Fave, Larisa Ortiz, and Laura Wolf-Powers.


---
About the Author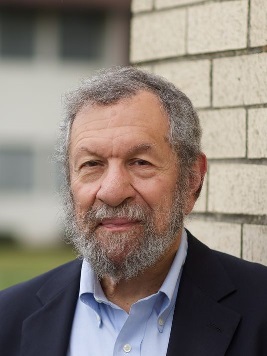 Writer, scholar, practitioner and advocate Alan Mallach has been deeply engaged with the challenges of rebuilding America's cities and their neighborhoods, and with the struggle to provide affordable housing, for over fifty years. A senior fellow with the Center for Community Progress in Washington DC, he has served as director of housing & economic development for the city of Trenton, New Jersey, run his own planning and development firm, and been a non-resident senior fellow with the Metropolitan Policy Program of the Brookings Institution and a Visiting Scholar at the Philadelphia Federal Reserve Bank. He was a visiting professor at the University of Nevada Las Vegas in 2010-2011, and currently teaches in the graduate city planning program at Pratt Institute in New York.
He has authored many books, including Bringing Buildings Back: From Vacant Properties to Community Assets, articles in legal and scholarly journals, book chapters, op-eds, and research and policy reports. He is also a pianist and author of two acclaimed books on 19th century Italian opera. He holds a B.A. degree from Yale College, and lives in Roosevelt, New Jersey.