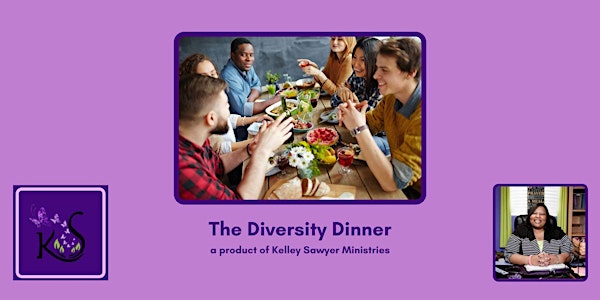 The Diversity Dinner by Kelley Sawyer Ministries
Southlake, TX is a community of loving people who believe in family, neighbors, and dragons. Lately, that has been questioned. Let's Talk!
When and where
Location
Lonesome Dove Ranch 2299 Lonesome Dove Road Southlake, TX 76092
About this event
Many have questioned who Southlake is as a community and it has made national news. NBC had a national news story about our community and now there is a podcast about racism in Southlake. Unfortunately, racism is everywhere along with a lot of other "isms". There are individuals everywhere you turn who have negative opinions about many things. I don't believe that a community can be painted by just one brush! This Diversity Dinner is needed!

Here is what this Dinner IS NOT:
A political function
A school board function
An opportunity for any one person or family to take over and monopolize the conversation or event.
A place to argue and fight
A place of disrespect of anyone
A place of disruption

This Dinner IS:
A place of peace
A place of opportunity to get to know our neighbors
A place of respect for everyone
A time for good food, fellowship, and fun
A time of unity and healing one heart, one soul, and one neighbor at a time.
A time for growth

Here is how the evening will go:
Registration and Seat Assignments
Find Your Seats and Mingle
Prayer Over Our Meal and Evening (Various Denominations)
Get Your Food (Catered by Bartley's BBQ)
All Children Will Go With Babysitters
Discuss the Questions on Your Table While You Eat
A Representative From Each Table Give a Summary
Acknowledgment of All of Our Sponsors and Announcements of Upcoming Diversity Events
Giveaways
Goodnight and See You In November for Craft Night

This is an evening you do not want to miss. Purchase your tickets today and do more than just talk the talk. We look forward to seeing you all there.