The Discipline of Happiness!

Tuesday, May 23, 2017 from 6:00 PM to 8:00 PM (EDT)
Event Details
Breathe, Balance & Believe: The Discipline to Happiness & Success

 * Breathe: By breathing steadily, we can plan better, listen more effectively, and pay closer attention to the details of life
* Balance: We'll learn to balance our minds to maintain positive, healthy & creative mindfulness and attitude 
* Believe: Become a "master" of whatever field of activity or business we pursue
Breathe, Balance & Believe is not just a mantra. It is a life philosophy as well as a discipline to happiness and success. Take a journey and savor the experience. Make it part of your life.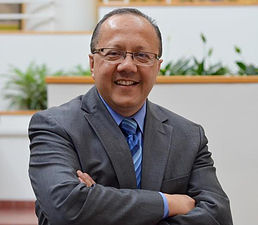 About the Presenter
Bappa Choudhury is a dynamic professional speaker and a successful Global Management Executive with more than 32 years of experience in the corporate world. 
His core areas of strength are: 
• Global Leadership
• Strategic Insight
• Accountability
• Transformation
Prior to opening his own Management Consultancy firm in early 2015, Bappa spent his entire 32 year career with the German conglomerate, Siemens. At Siemens, Bappa held several positions with increasing responsibility, starting off as a Technical Service Engineer, then moving on to Product and Service Marketing Management, to Sales as an Account Executive in New York City, and then to Senior Management as Vice President in a number of businesses, including foreign delegations to Germany.
Bappa's mantra on achieving fulfillment and success in life and in business is his 3B's: Breathe, Balance & Believe. His keynote speech on BBB, developed jointly with Diane Gaetano, a colleague at Siemens, has received rave reviews from audiences of all ages and backgrounds. Bappa also uses BBB to coach people on overcoming their fears of public speaking.
Bappa was born in India and grew up in various parts of Africa, the United Kingdom, and Canada. With this multi-cultural background, he is well versed in Diversity. In 2014, Bappa toured the USA as the Siemens Healthcare Diversity Day Keynote Speaker: Diversity of Thought: Together We Are Stronger.
Bappa holds an MBA from Rutgers University and a Bachelor of Electrical Engineering from McGill University. Bappa and his wife have three children.
When & Where

Pyramid Club
1735 Market Street
52nd Floor
Philadelphia, PA 19103


Tuesday, May 23, 2017 from 6:00 PM to 8:00 PM (EDT)
Add to my calendar
Organizer
Frank Felsburg
Frank Felsburg is a ghostwriter who works with individuals and organizations to help them communicate their value through writing, speaking and marketing. He ghostwrites books, blog posts, whitepapers and web content. 

A book in the hands of your prospect (or client) gives them the reassurance that you know what you are talking about. It positions you as the "go-to" person in your market. 
A graduate of Villanova University, Frank is the author of numerous articles and the book, Men Really DO Listen: How Men Listen Differently Than Women. Contact Frank at frank@spokenandwrittenwords.com or 484.278.4674.
Most people die with their book still in them. 
The Discipline of Happiness!