About this Event
DOORS: 8:00 PM, SHOW: 9:00 PM
AGE RESTRICTIONS: 21+
GENERAL ADMISSION, LIMITED SEATING
Important Notice: All tickets are nonrefundable and nontransferable with the exception of event cancellation. Support acts are subject to change
----------------------------
About The Dip:
Hailing from Seattle, The Dip is an electrifying seven-piece ensemble that melds vintage rhythm and blues and modern pop with 60s soul, tapped by KEXP as "one of the most exciting and joyous acts to emerge in recent years". The group quickly gained notoriety throughout the Pacific Northwest for their eminently danceable live shows that feature vocals from frontman Tom Eddy (Beat Connection), an effortlessly deep pocket, and the melodies of the "The Honeynut Horns". Hard-hitting but sensitive, The Dip harkens back to the deep soul roots of decades past while sounding undeniably relevant. The band's 2015 self-titled debut, recorded to tape at Avast! Studios, propelled them to notable appearances at Sasquatch! Music Festival, High Sierra Music Fest, Summer Meltdown, and Capitol Hill Block Party and built anticipation for their 2016 release, Won't Be Coming Back (EP). Now, the band prepares to arrive on the national stage with their second LP, The Dip Delivers. There's a certain alchemy to The Dip that unites music fans of all ages and backgrounds and leaves everyone smiling ear to ear.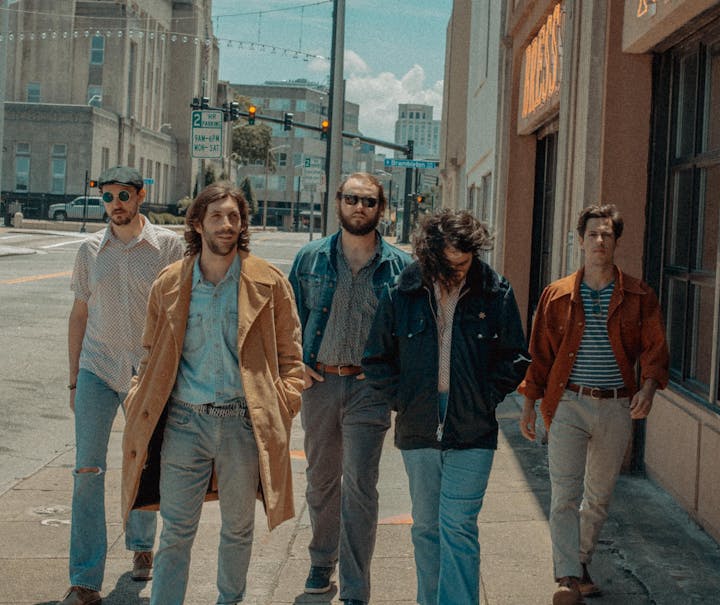 About Super Doppler:
The five members of Super Doppler have been playing music together in some shape or form for almost a decade now and show few signs of slowing down. Super Doppler plays music largely inspired by an appreciation of the great records of the 1960's and 70's, while still drawing from an eclectic mix of contemporary influences.
Originally from Norfolk, Virginia, Super Doppler has been touring the country extensively since the release of their debut album 'Moonlight Anthems' in 2017, produced by Matthew E. White of Spacebomb Records. In late 2017, the band recorded the six tracks of what would become 'The Super Secret Singles Club', releasing each single monthly throughout the first half of 2018.
After a busy 2018 on the road, the band holed up in their hometown of Norfolk, VA writing and rehearsing the songs that would eventually make up their brand new sophomore full-length album, 'Super Doppler'. Splitting time between Dragon Ship Studios in Smithfield, VA and Montrose Recording in Richmond, VA, Super Doppler spent most of late 2018 and early 2019 in the studio tracking and preparing the album for release.
Super Doppler emerged from the studio in Spring 2019, releasing three singles leading up to the release of their new self-titled album on June 28, 2019. The band is now gearing up for an extensive U.S. album release tour in fall 2019.