The Digital Origins of Democracy: A Lecture By Professor Phil Howard

Thursday, September 15, 2011 from 4:00 PM to 5:30 PM (EDT)
Event Details
 The School of Media and Public Affairs at GW invites you to a guest lecture by
Associate Professor Phil Howard, University of Washington
Leading expert on the role of new information technologies in political systems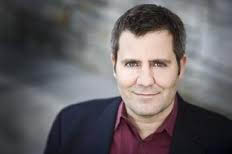 The Digital Origins of Democracy:
Information Technology and Political Islam


September 15, 2011, 4:00 PM

The George Washington University

21st Street NW & H Street, NW
Marvin Center, Room 309 (Changed from 302)
Free and Open to the Public

Join Our Mailing List For Future Event Invites

Talk Abstract: Do new information technologies advance democratization?  Among the diverse countries with large Muslim communities, how do such technologies provide capacities and constraints on institutional change?  What are the ingredients of the modern recipe for democratic transition or democratic entrenchment?  Around the developing world, political leaders face a dilemma: the very information and communication technologies that boost economic fortunes also undermine power structures.
Globally, one in ten internet users is a Muslim living in a populous Muslim community. In these countries, young people are developing their political identities-including a transnational Muslim identity-online. In countries where political parties are illegal, the internet is the only infrastructure for democratic discourse. And in countries with large Muslim communities, mobile phones and the internet are helping civil society build systems of political communication independent of the state and beyond easy manipulation by cultural or religious elites. 

With evidence from fieldwork in Azerbaijan, Egypt, Tajikistan and Tanzania, and using the latest fuzzy-set statistical models, I demonstrate that communications technologies have played a crucial role in advancing democracy in Muslim countries. Certainly, no democratic transition has occurred solely because of the internet. But, as I argue, no democratic transition can occur today without the internet. In the last 15 years, technology diffusion trends have contributed to clear political outcomes, and digital media have become a key ingredient in the modern recipe for democratization.  Most relevant, these models help explain the causes and consequences of the Arab Spring and ongoing crises in Libya, Syria and Yemen.
Biography: Philip N. Howard is associate professor of communication, information and international studies at the University of Washington.  His books include New Media Campaigns and the Managed Citizen (Cambridge, 2005) and The Digital Origins of Dictatorship and Democracy (Oxford, 2011).  Currently, he directs the NSF-funded "Project on Information Technology and Political Islam" (www.pitpi.org).
When & Where

GWU's Marvin Center
800 21st Street, NW
Room 309
Washington, DC 20052


Thursday, September 15, 2011 from 4:00 PM to 5:30 PM (EDT)
Add to my calendar
Organizer
The School of Media and Public Affairs
The School of Media and Public Affairs is an established thought leader for teaching and research in the areas of political communication, journalism, global communication and documentary filmmaking. We have pioneered two of those fields, offering Journalism classes since 1938 and establishing the world's first Political Communication major in 1982.  Our classes are taught by full-time professors and successful adjunct professionals with recognized reputations in their field and a dedication to publishing with and mentoring our student body.
The only communication school in the center of the world's politics and media capital, the School of Media and Public Affairs brings Washington D.C. into our classrooms and our students out into the city. 

Sign up to receive exclusive invites for future events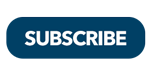 The Digital Origins of Democracy: A Lecture By Professor Phil Howard